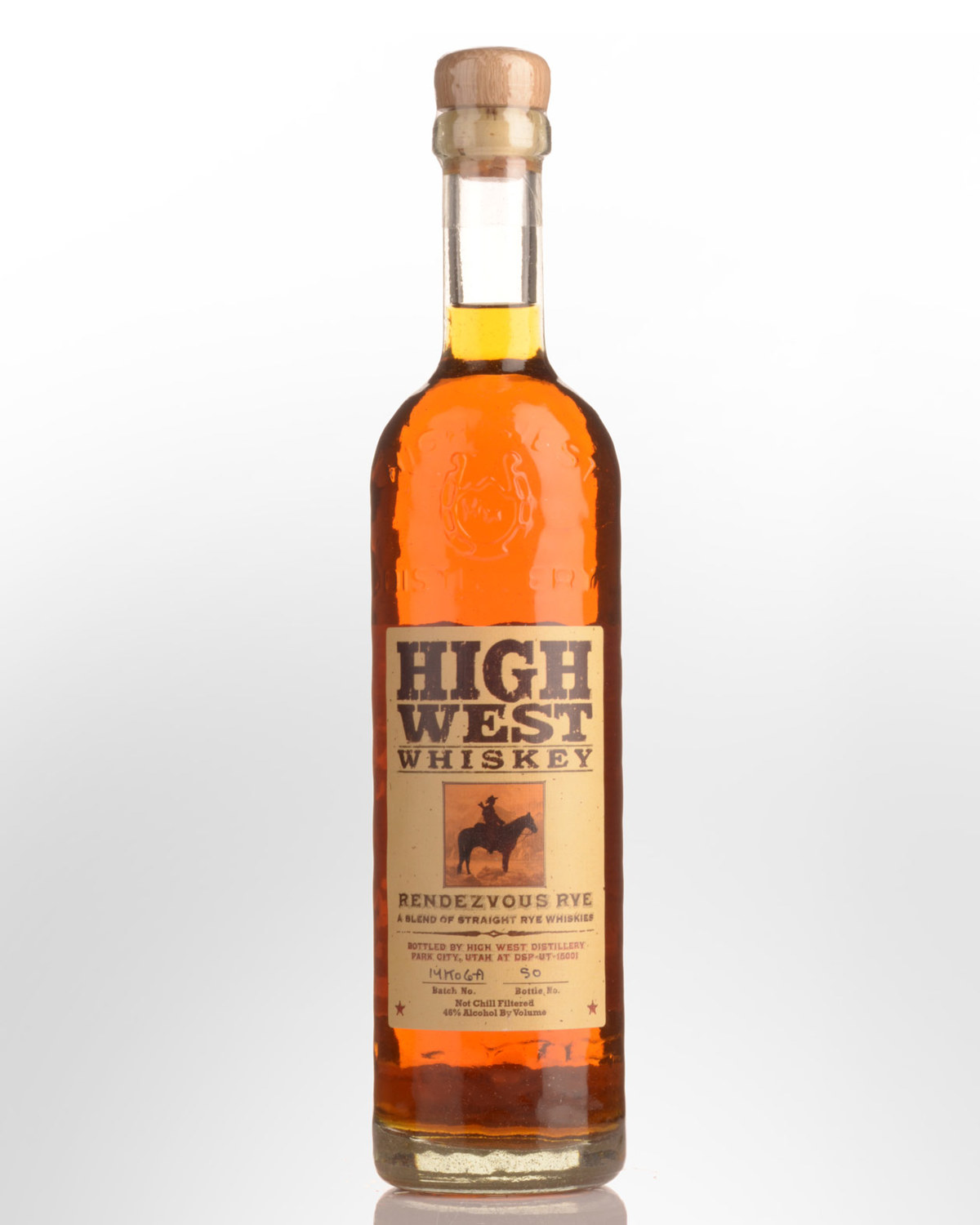 High West Rendezvous Rye Whiskey (700ml)
Park City, Utah,
UNITED STATES
High West Distillery and Saloon started with one man's passion to make a great Rocky Mountain Whiskey. Proprietor and distiller David Perkins married his background as a biochemist, his love of bourbon and cooking, and his passion for the American West to bring the craft of small-batch distilling back to Utah.
Rendezvous Rye is a blend of two exotic straight rye whiskies; one old, and one young. It marries the rich aromatic qualities of a 16-year-old, 95% rye mash bill whiskey with the bold, spicy properties of 6-year-old rye to create a full flavored, very complex whiskey.
Tasting note: [BATCH 12H14 tasted] Deep burnished copper / gold ochre colour. First inhalations reveal a mild shellac note alongside charry American oak. Several minutes in the glass yields hints of mint and old liquorice strap alongside spicy, apply rye that's enriched with further exposure becoming more apple crumble / toffee apple like. The palate delivers a classic, punchy rye. A full, round delivery is augmented by lively, perfectly balancing spices. Crisp, dry mouthfeel. Excellent concentration. Terrific balance. Long spicy rye aftertaste with a faint trace of liquorice emerging late. Loads of personality and complexity. Non chill filtered. 46% Alc./Vol.
Other reviews... ...Thanks to the high rye content, this whisky is very spicy, with cinnamon, crisp mint and fennel. Underlying sweet notes of caramel, molasses, vanilla, macaroon, cocoa, and candied fruit … enhance the whiskey's complexity. But, in the end, the rye is the victor, emerging with a vengeance and giving the whiskey a bold, warming spice finish." 95 points John Hansell, www.maltadvocate.com