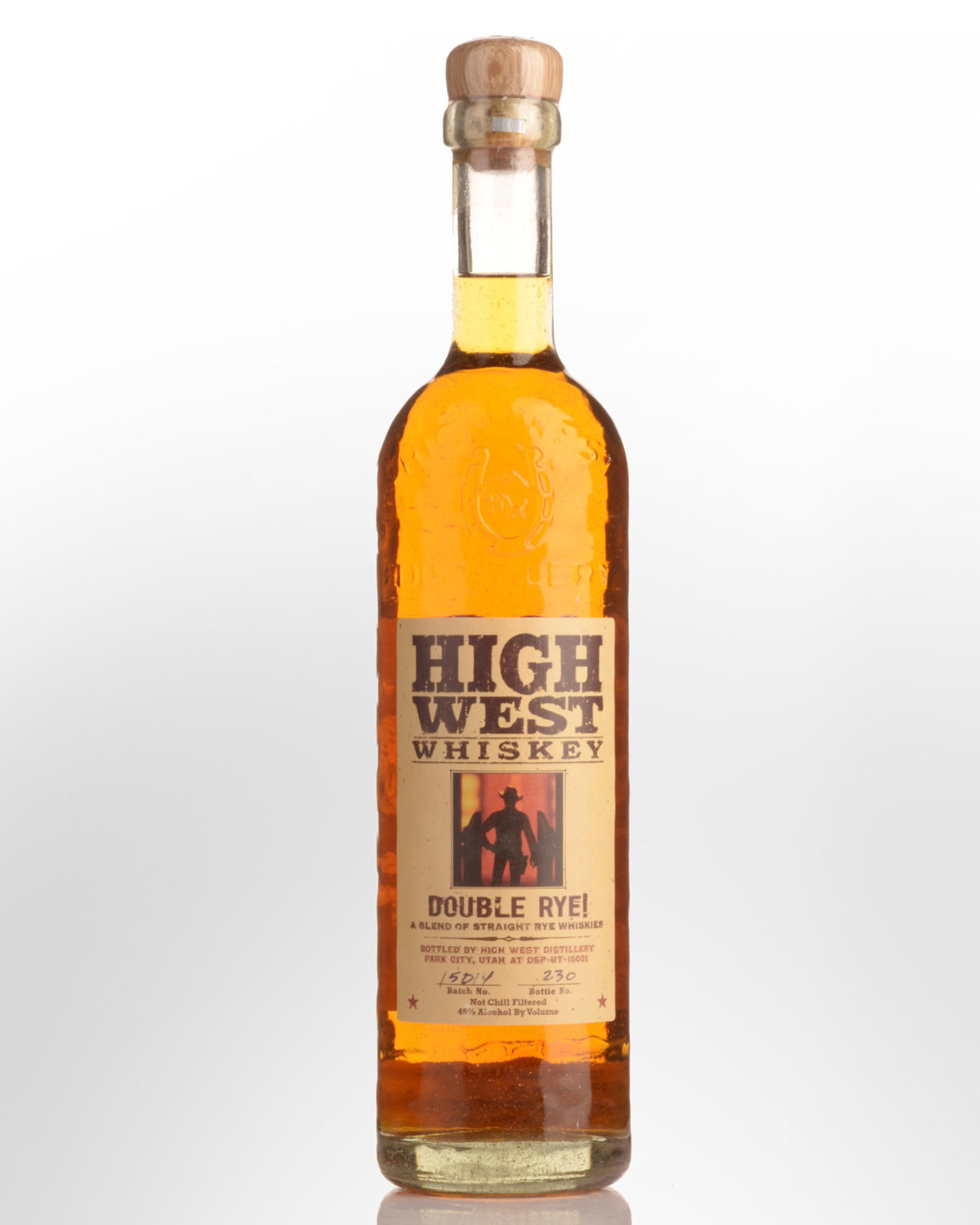 High West Double Rye Whiskey (700ml)
Park City, Utah,
UNITED STATES
High West Distillery and Saloon started with one man's passion to make a great Rocky Mountain Whiskey. Proprietor and distiller David Perkins married his background as a biochemist, his love of bourbon and cooking, and his passion for the American West to bring the craft of small-batch distilling back to Utah.
Double Rye! is a marriage of straight rye whiskies sourced from multiple distilleries that combines the feisty properties of a high rye 2-year-old with older material. The extra age provides some added sweetness to calm the "bite" of the younger rye.
Tasting note: [BATCH 12J16 tasted] Deep gold / brassy appearance. The aroma is more restrained than the Rendevous presenting an unusual combination of charry oak, vanilla wafer, clove and muddled mint followed by hints of apple strudel and dried banana. Compared to the Rendevous, the palate delivers a more opulent rye profile, with softer spices all round, and again, with an unusual dried banana / vanilla edge followed by hints of cocoa. Finishes more typically rye-like with a drying surge that includes hints of liquorice, crunchy rye grains and pulsing spices tailing off into the aftertaste. Perhaps not everyone's idea of a 'text book' rye but immensely appealing and with a degree of complexity that keeps you intrigued. Non Chill filtered. 46% Alc./Vol.
Other reviews... ...Perhaps the spiciest American whiskey I have ever tasted, yet at the same time, quite tame and mellow. Complex notes of mint, clove, cinnamon, licorice root, pine nuts, and dark chocolate, with a surprising dose of gin botanicals throughout. A soft underbelly of caramel, sweet corn, and soothing vanilla provides an interesting counterpoint. Very easy-drinking, too (hard to believe it's 46%). Intriguing, and a must-try for rye whiskey aficionados - even if only to satisfy your curiosity. 90 points - John Hansell, www.maltadvocate.com