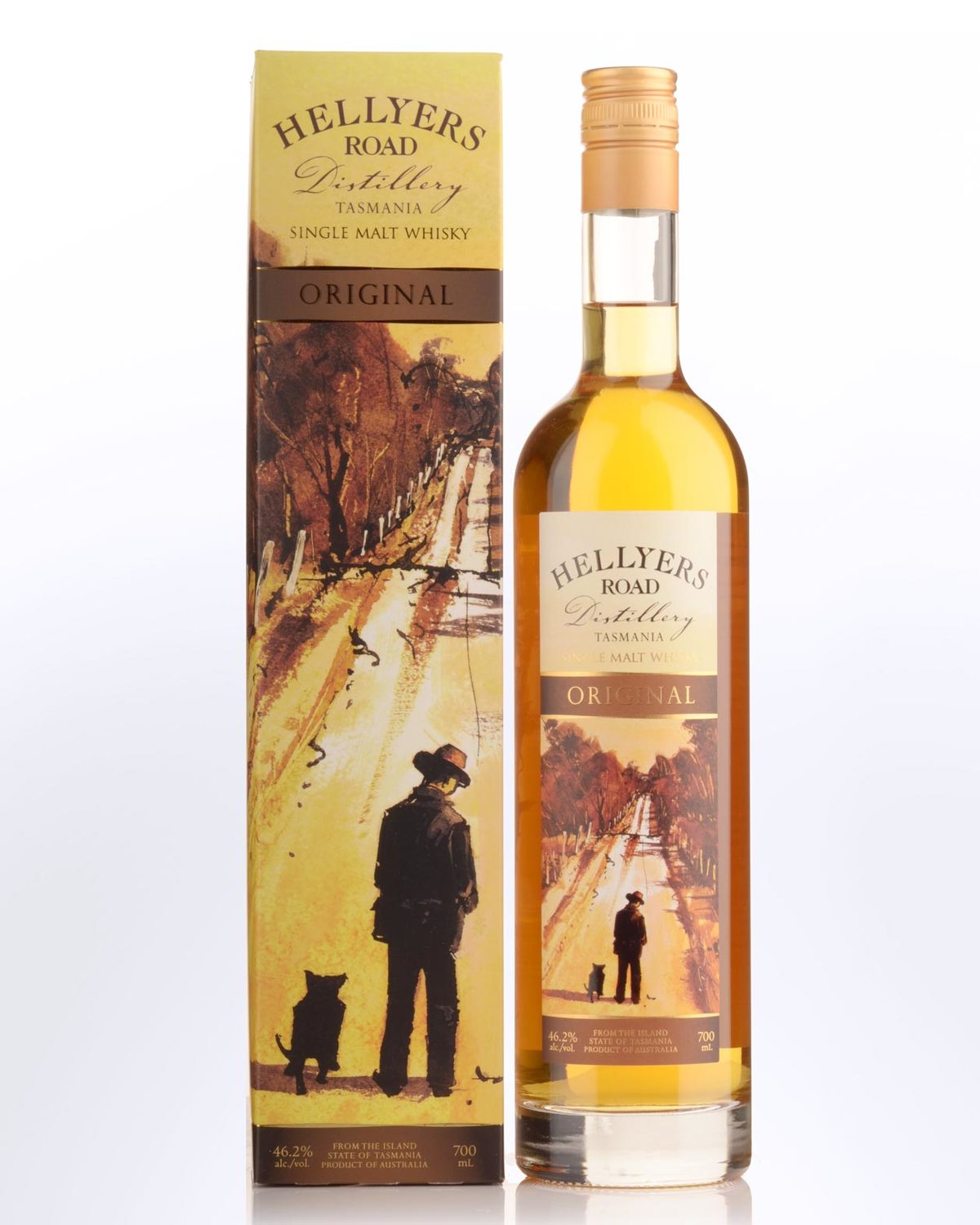 Hellyers Road Distillery Original Single Malt Australian Whisky (700ml)
In 1996 the Australian Dairy Industry was deregulated. Betta Milk Co-operative then identified a niche in the domestic market for the production of whisky and vodka products. Hellyer's Road Distillery, named after a local landmark and explorer of note, was established and an all new purpose built operation was established on the Betta Milk site in Burnie, Tasmania. A cursory tour of Hellyer's Road leaves no question that this is a serious business, employing state of the art equipment and capable of large scale production. The flagship whiskies are distilled from Tasmanian grown malted barley using local rainwater, then matured in American white oak barrels.
Retasted Nov 2016
Brilliant gold. An interesting grassy edge to the nose (some may call it feinty) but builds some attractive fruity notes suggesting unripe cantaloupe, plus dried coconut and a touch of cool mint confectionary. A crisp, malty delivery; quite concentrated with the grassy, cool mint overtones repeating and lingering in the aftertaste. Warming alcohol, but overall well balanced.
90 points
Retasted 2009
Very pale straw colour with water like hue. An enticing nose. Primarily fresh, ripe fruits; peach and cantaloupe above citrus, vanilla, shortbread and honey. A rich, creamy texture delivers wave upon wave of ripe fruits above vanilla and spice. 90 points 46.2% Alc./Vol.
First Tasted: 20th June, 2006: Pale straw colour. Moderately aromatic, revealing clean, sweet aromas of biscuit, shortbread and vanilla with just a touch grassiness apparent. The entry is immediately warming with a pleasant spirit tingle on the tongue. Sweet grain flavours reappear on the palate followed by dark chocolate and a hint of dry smoky oak. Medium bodied mouth feel. Clean finish with a faint aftertaste of cereal and vanilla. Could be slightly better integrated but no doubt this is a relatively young spirit. This whisky will help put Tasmania on the World Whisky map. An excellent early effort!
46.2% Alc./Vol. Non Chill filtered. No colouring added.