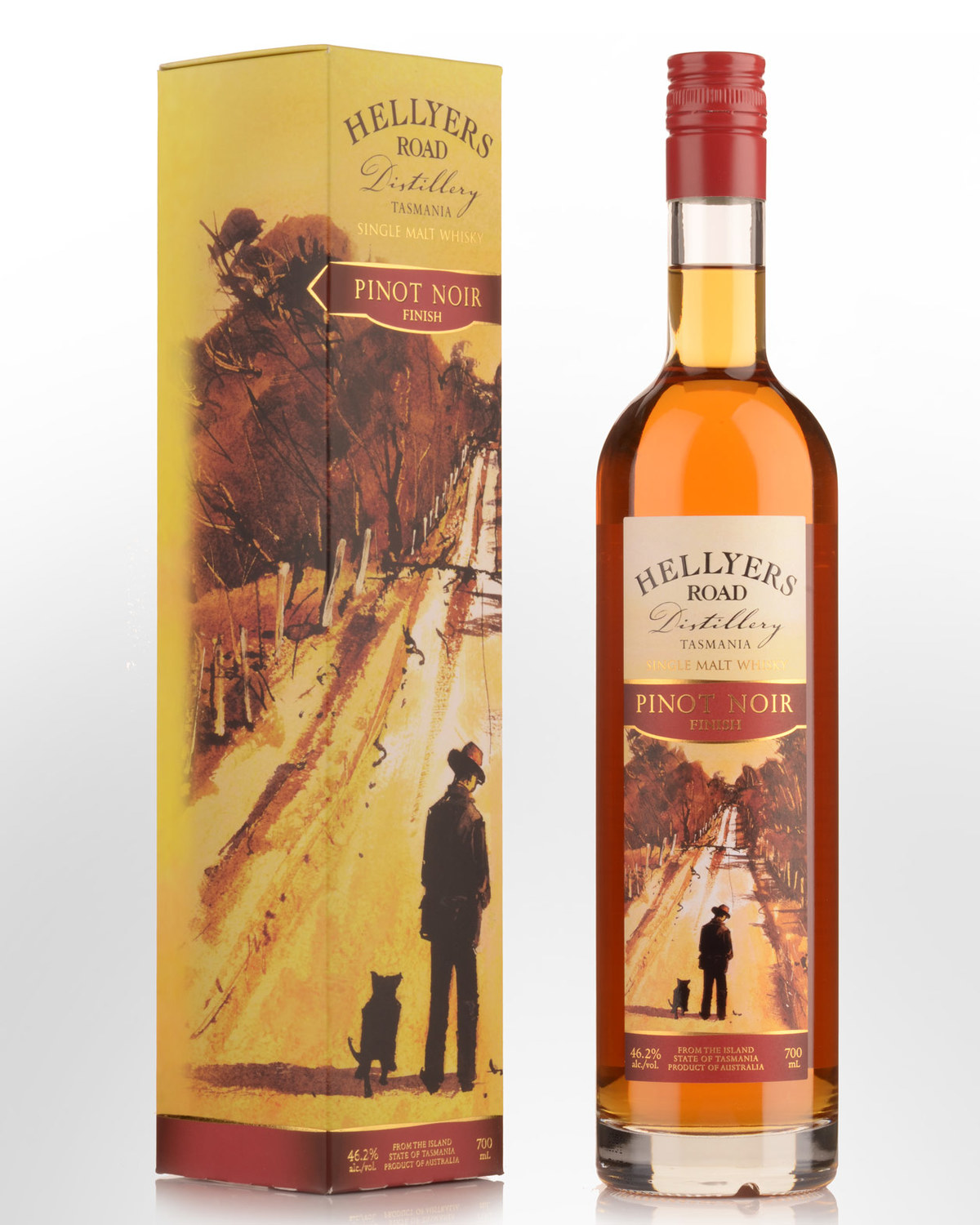 Hellyers Road Distillery Original Pinot Noir Finish Single Malt Australian Whisky (700ml)
In 1996 the Australian Dairy Industry was deregulated. Betta Milk Co-operative then identified a niche in the domestic market for the production of whisky and vodka products. Hellyer's Road Distillery, named after a local landmark and explorer of note, was established and an all new purpose built operation was established on the Betta Milk site in Burnie, Tasmania. A cursory tour of Hellyer's Road leaves no question that this is a serious business, employing state of the art equipment and capable of large scale production. The flagship whiskies are distilled from Tasmanian grown malted barley using local rainwater, then matured in American white oak barrels.
This expression was "finished" in French oak, previously filled with Pinot Noir. We're told that the turnaround time between emptying the cask of its original contents and refilling with whisky is crucial to the success of this expression. The process takes place well under twenty four hours thanks to the presence of a thriving Tasmanian Wine Industry.
A new, intriguing twist on your next favourite whisky!
Retasted November 2016
The dried grassy note of the base malt still peaks through but is interwoven with some enticing choc-cherry moments. Loses some intensity after 2-3 minutes exposure which sees a cool-mint note enter. A warm, tingly, spirity delivery comes with grassy / mulch like flavours rounded off with a spicy flourish and a touch of cool-mint. Less wine influence in the mouth in this example compared to some previous batches.
46.2% Alc./Vol.
First tasted 2009 Gold colour with pale straw hue. Top note of cereal and biscuit with some heavier fruit scents emerging including tart cherry, raspberry jam and cocoa. Semi sweet, the palate offers mouth filling flavours of biscuity malt and cherry ripe followed by choc-chip cookie. Good length. Well balanced, with a warm spirit tingle and a spicy flourish on the back palate, finishing dry with a subtle choc-chip cookie / berry aftertaste. A wood finished whisky that works. 46.2% Alc./Vol.