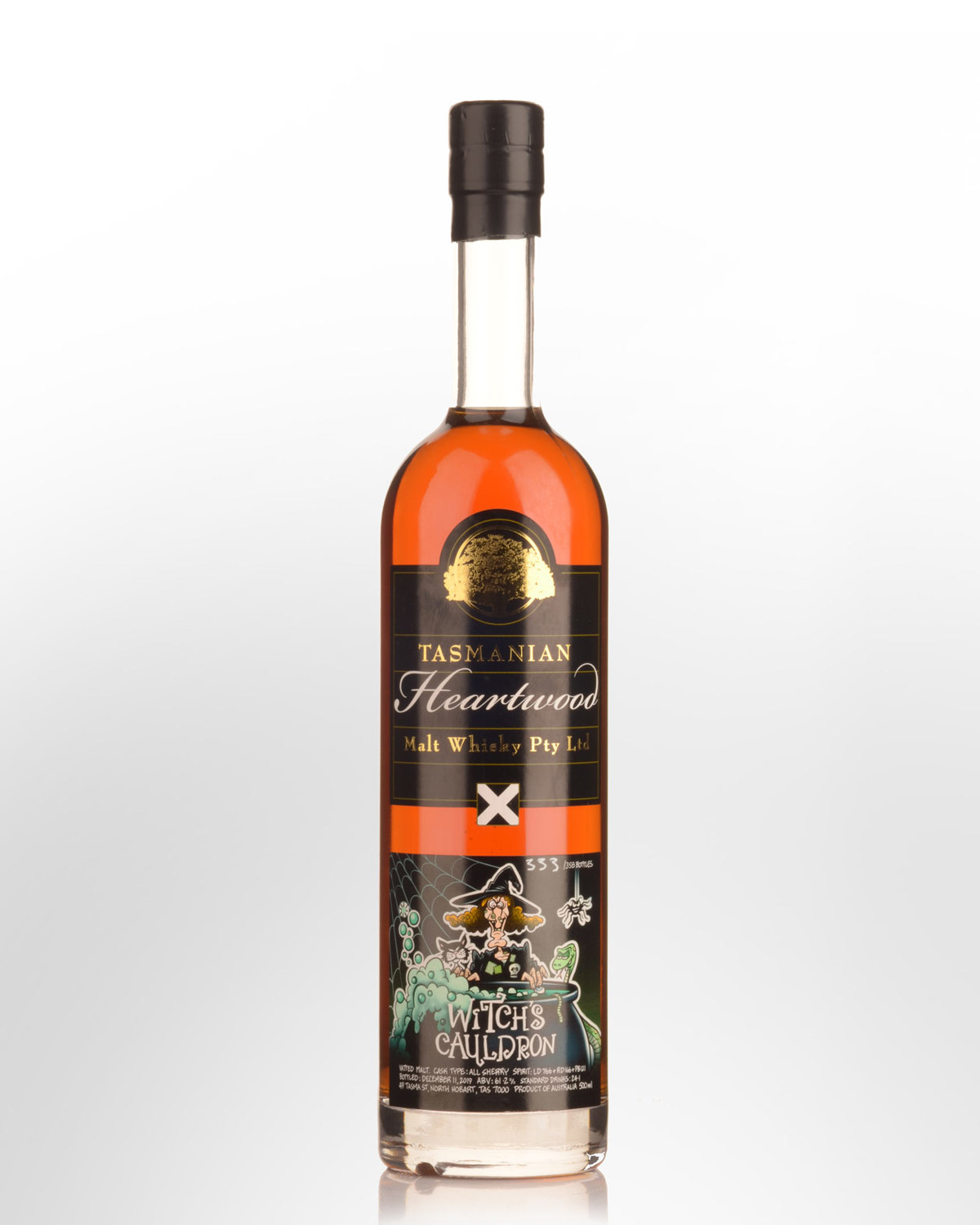 Heartwood Witch's Cauldron Cask Strength Single Malt Australian Whisky (500ml)
This early 2020 release got lost on our shelves! We have one bottle available.
Composed of an older Lark Whisky from a 300L dry sherry cask (LD 766), Master blender Tim Duckett explains, "...the cask was not contributing anything further to the whisky. It was flat and boring. Take out 100 litres. Add to 80L of a youthful RD 166 from Old Kempton but distilled under the Redlands days. RD 166 gives it front end and depth. LD 766 gives it age and maturity. Something is missing. The mongrel, the dirt, the stuff Mr H likes (none of this namby pamby competition entry stuff). Enter the dragon. Belgrove PB 121. Smoke and peat MALT whisky at 2 years of age. 180 ml in 180 litres. Now we have created our best concoction to date, hence the name the Witch's Cauldron. A fat serpent, an asp, or maybe Quetzalcoatl. Regardless this one has great persistence and length and is colourful".
61.2% Alc./Vol. From an outturn of 358 bottles.