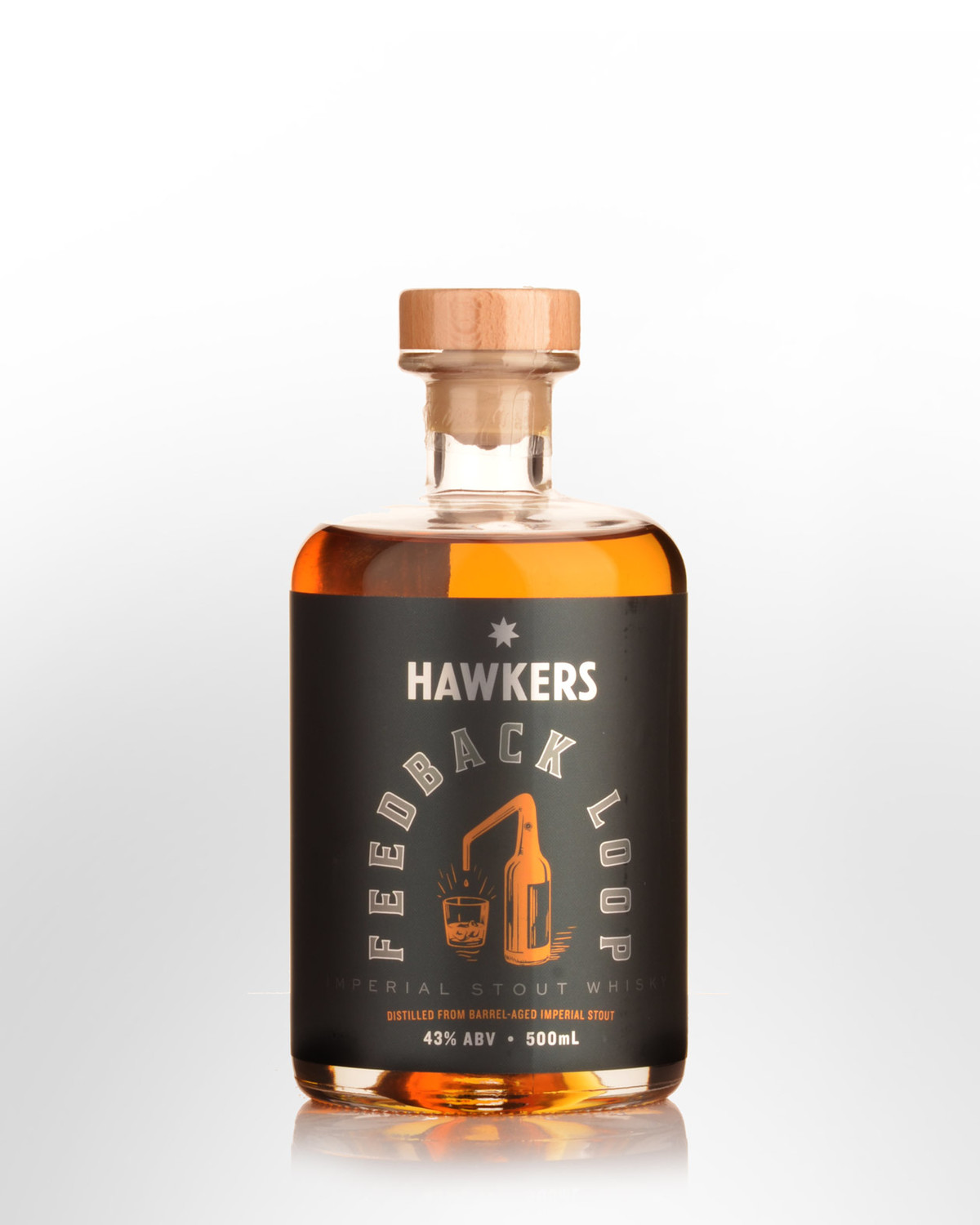 Hawkers Feedback Loop Imperial Stout Australian Whisky (500ml)
Tasting note:
Distilled from one-year-old Bourbon barrel-aged Imperial Stout by Alchemy Distillers in Healesville, Victoria. The new make spirit was transferred back into the very same casks that aged the stout from which it was distilled for an additional 2.5 years. High cocoa dark chocolate combines with odd, grassy, sour plum and bitter almond-like aromas followed by muted flavours of green tea cake, unripe apricot and crushed papaya seeds. Brief bitter cocoa finish. Highly idiosyncratic.
43% Alc./Vol.
Notes from the producers... Dark chocolate and roasty malt sweetness, bold earthy tones, and notes of cherry, plum, and molasses. Enjoy neat, mix an old fashioned with extra orange peel and chocolate bitters, or double up with a Hawkers Imperial Stout boilermaker.