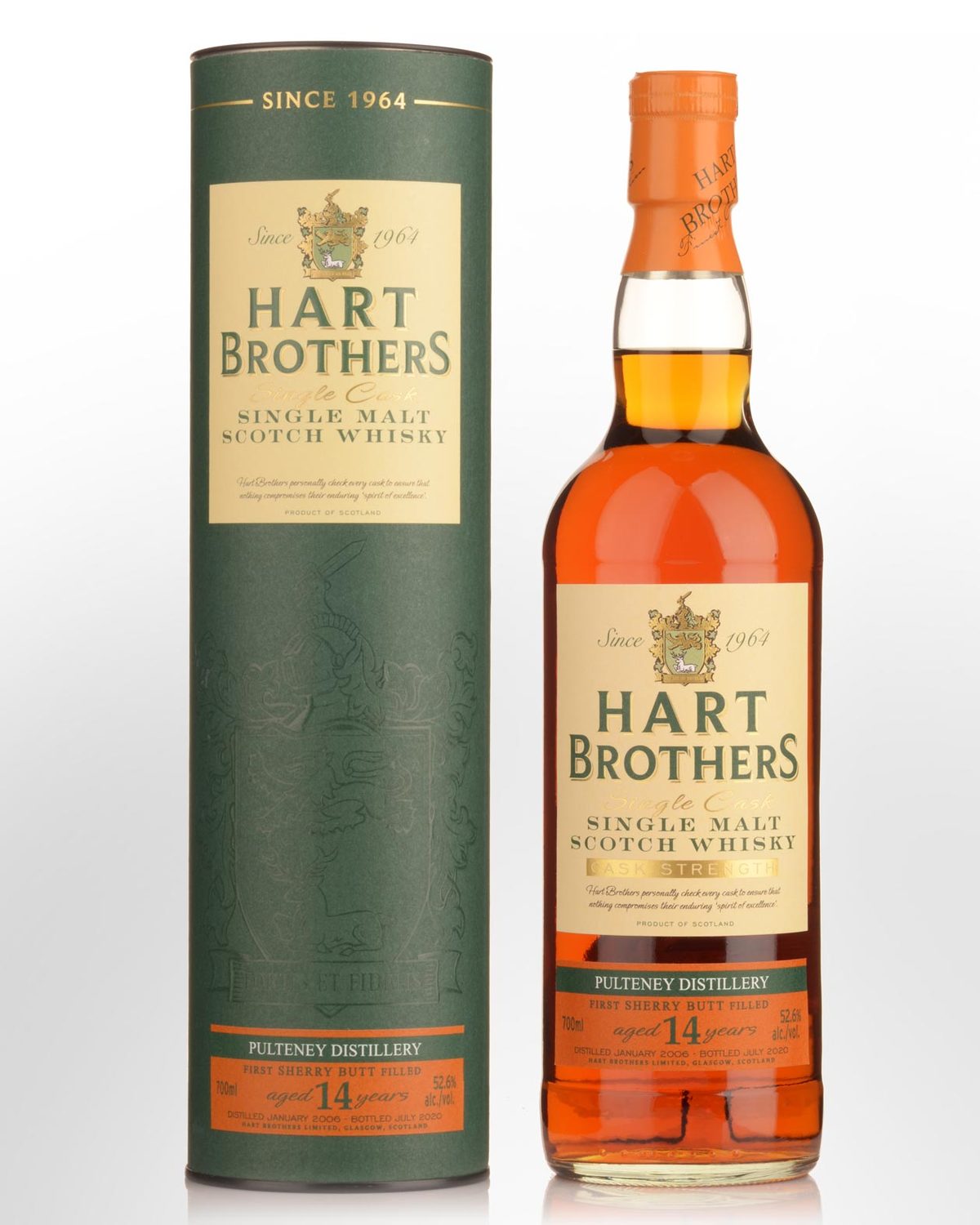 Hart Brothers Single Cask Pulteney 14 Year Old Cask Strength Single Malt Scotch Whisky (700ml)
Tasting note: [15ml sample] Sherry matured Pulteneys usually come with big age statements and even bigger price tags. This one's a steal. High definition dried fruits on the nose and palate. Malt and sherry achieve near perfect balance. A late tangy bite pulls it all together. Goes long. Hardly recognisable as 'coastal' - but who cares - it's Pulteney as you may never see it again. One fabulous cask. This will go fast. 52.6% Alc./Vol. Non chill filtered.
UK bottler, Hart Brothers trace their origins in the licensed trade back to the late 19th century, however it wasn't until 1964 that brothers Iain & Donald Hart incorporated the company as Wine & Spirit Wholesalers and Scotch Whisky Blenders. Alistair Hart joined the company in 1975 as chief blender, sourcing vintage casks that were not readily available. While supermarkets have previously imported some lower ABV expressions from Hart Brothers, the real excitement is found in their single cask / cask strength selections. They continue to release new bottlings every six months.