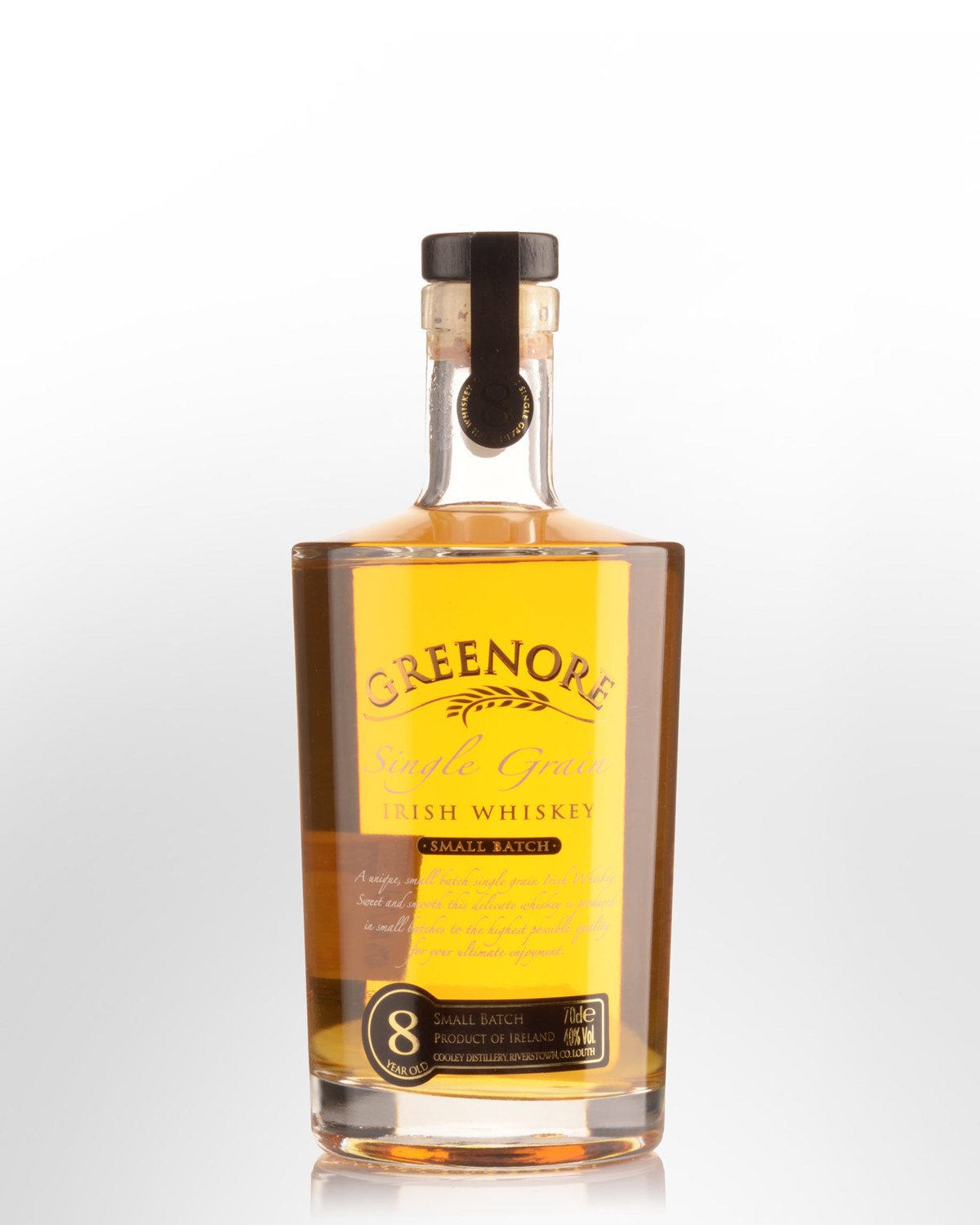 Greenore Single Grain 8 Year Old Irish Whiskey (700ml)
Single Grain whiskies are very rare as most grain whiskey finds itself into blends. There are only several such products in the world. Many people, including world renowned whiskey expert Jim Murray, consider Cooley's grain distillery to be one of the best in the world. Greenore has also been recognised by the International Wine and Spirits Competition where it won a gold medal in 2004 and a Silver and "Best in Category" in 2005.
The whiskey is produced from soft Irish water from the Cooley Mountains and high quality grains. It is then left to mature in bourbon casks where the oak imparts subtle vanilla tones and honeyed sweetness that charactises Greenore. Only 5,000 bottles of this limited edition whiskey have been produced. Smaller quantities of older ages will be made available.
Tasting note: Pale gold colour. Subdued aromas include waxy apple, vanilla and delicate floral / dried grass notes. The palate yields off dry flavours of vanilla, wafer biscuit and almond flan. Exceptionally smooth with a gentle spiciness adding body. Finishes dry with a subtle wafer biscuit, grassy fade. Clean and refreshing - arguably closer to Bourbon in style than traditional Irish Whiskey.
Other reviews... Nose: soft, sweet corn, delicious hints of Bourbon; Taste: rich, soft oils, melt in the mouth grain and just a hint of barley for good measure; Finish: crisps up as the oak returns; Balance: just a lovely grain whiskey from one of the world's finest grain distillers. 89 points.
- tasting note sourced from Jim Murray's Whisky Bible 2006size>
Click here to learn more about Irish Whiskey