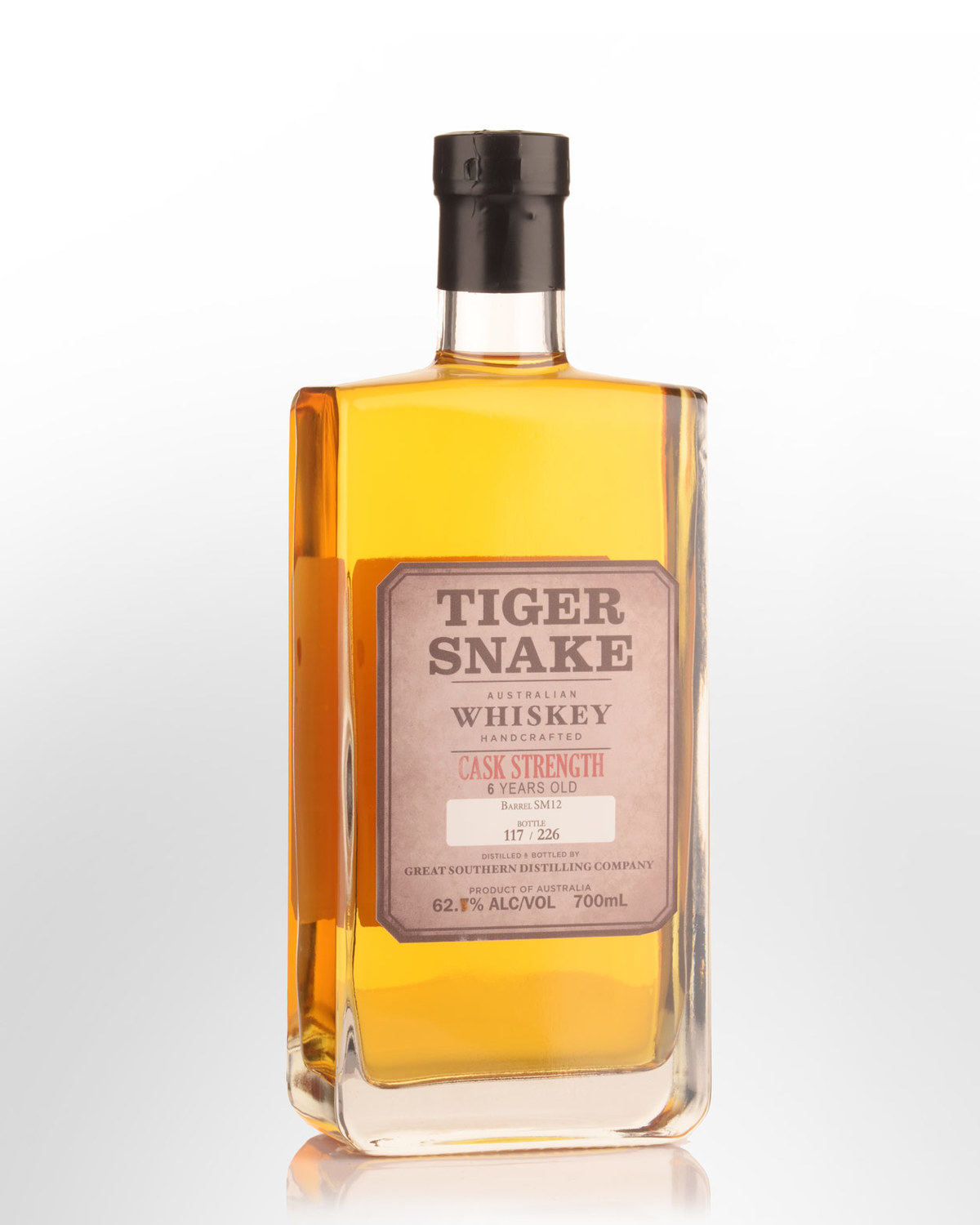 Great Southern Distillery Tiger Snake Cask Strength Sour Mash Australian Whiskey (700ml)
Albany, Western Australia,
AUSTRALIA
Inspired by Tennessee Whiskies and Kentucky Bourbons, this natural strength release uses a grain bill of corn, rye and malted barley sourced entirely from Western Australia. Note: age and ABV will vary from batch to batch. Tasting note: [Barrel SM12 tasted from a 15ml sample] Brilliant gold. Opening aromas of vanilla / American oak / Toblerone bar. Dries slightly after air contact but confectionary remains the keynote. Intense and mouth warming, becoming bittersweet, tingly, tongue nipping. Some lovely richness with vanillas dominating the mid palate. Digestive biscuits? Ovaltine?...then more woody, grainy, drying to finish. Banana cake and sweet spices rebound in the aftertaste, as does the nipping alcohol. Powerful stuff! 62.7% Alc./Vol. 226 bottles.