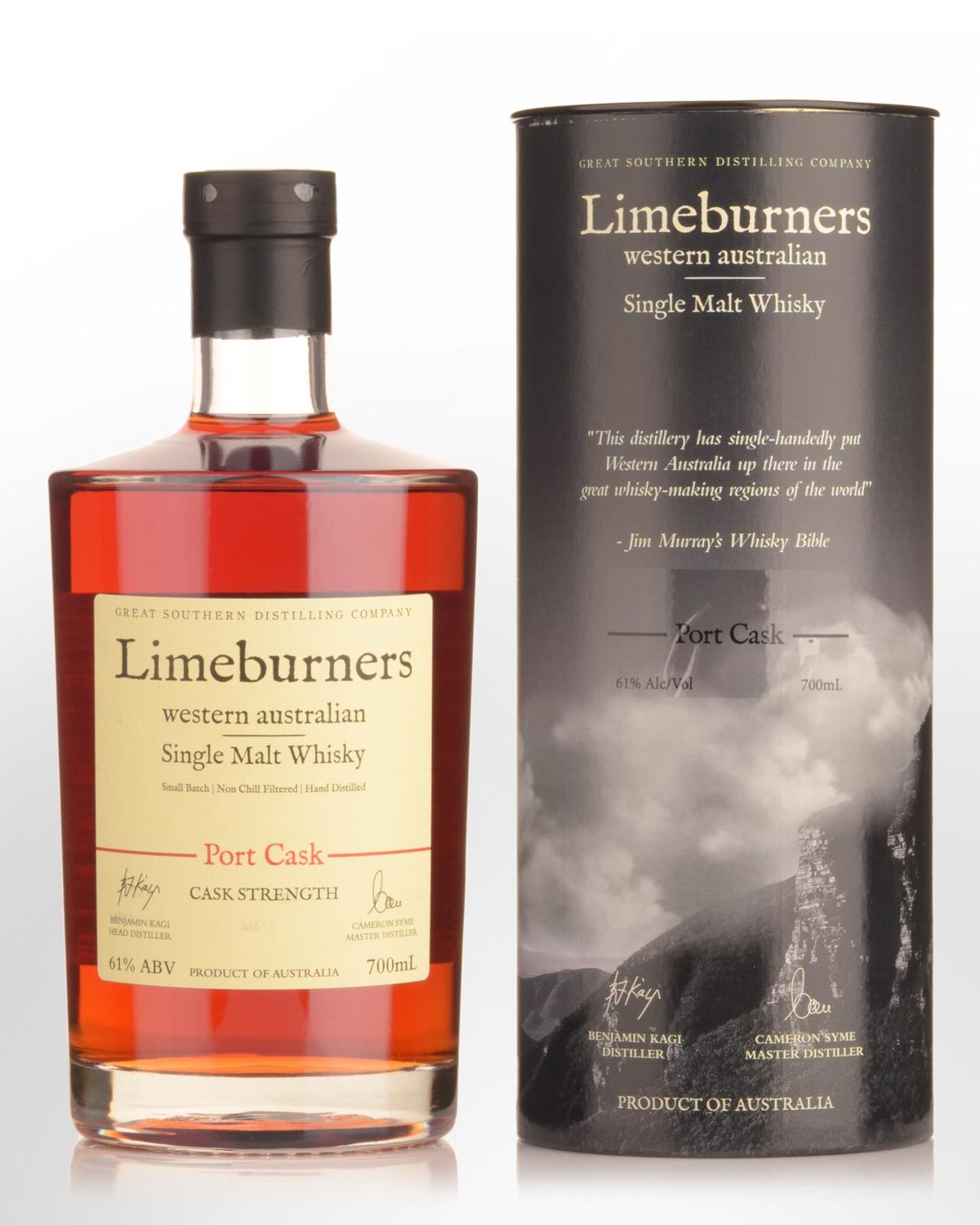 Great Southern Distillery Limeburners Port Cask Single Malt Australian Whisky (700ml) - Cask Strength 61%
Albany, Western Australia,
AUSTRALIA
A step up from the entry level Port cask release is this barrel strength edition matured in xBourbon and finished in an Australian Port Cask. Exhibiting spice and fruit aromas when neat, a splash of water unleashes malted barley, aromas of port and honey with hints of raisins and buttery caramel. 61% Alc./Vol.
Note: Due to the limited nature of batches barrel numbers will vary. Call us if you'd like to know which barrel numbers are presently on our shelves.