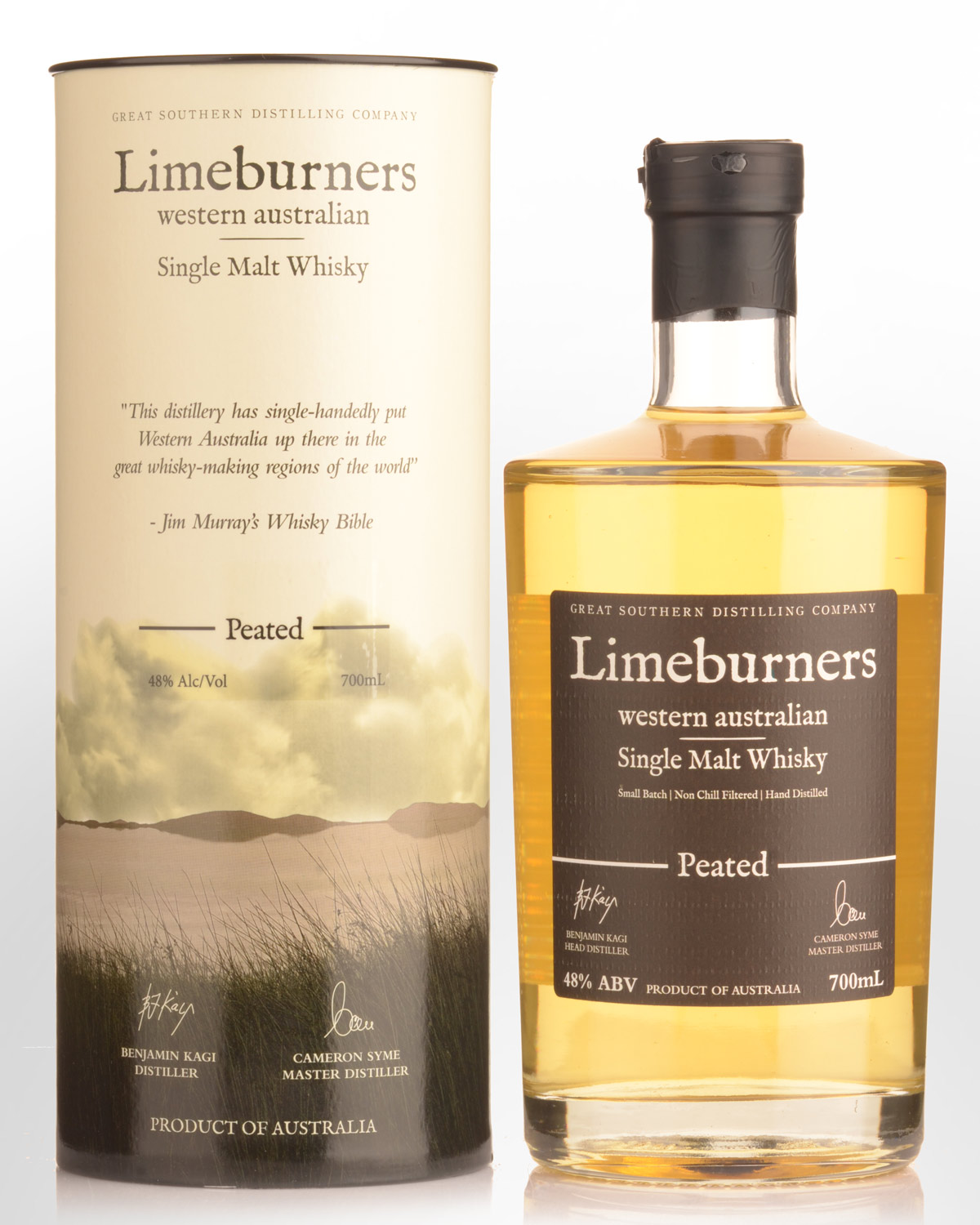 Great Southern Distillery Limeburners Peated Single Malt Australian Whisky (700ml)
Albany, Western Australia,
AUSTRALIA
Once upon a time, peat was synonymous with Scotch whisky. Now Australian distilleries are diversifying their portfolios to attract a wider market. Belgrove Distillery in Tasmania has recently produced a peated rye. Limeburners in Western Australia have now followed suit with a peated expression of their single malt.
Note: Due to the limited nature of batches barrel numbers will vary. Call us if you'd like to know which barrel numbers are presently on our shelves.
[2011 batch tasted] Very pale straw gold appearance. Lovely semi sweet fruity / banana cake-like notes in the opening phase are followed by lighter, drier styled aromatics in later passes including suggestions of brandy cream and fruit mince pie. A light entry leads into a cream-textured mid palate with boiled lolly-like flavours and a more concentrated drying paprika sensation at the finish. Hints of dark chocolate and vanilla in the aftertaste, but the peat is indiscernible. 48% Alc./Vol. Non chill filtered.