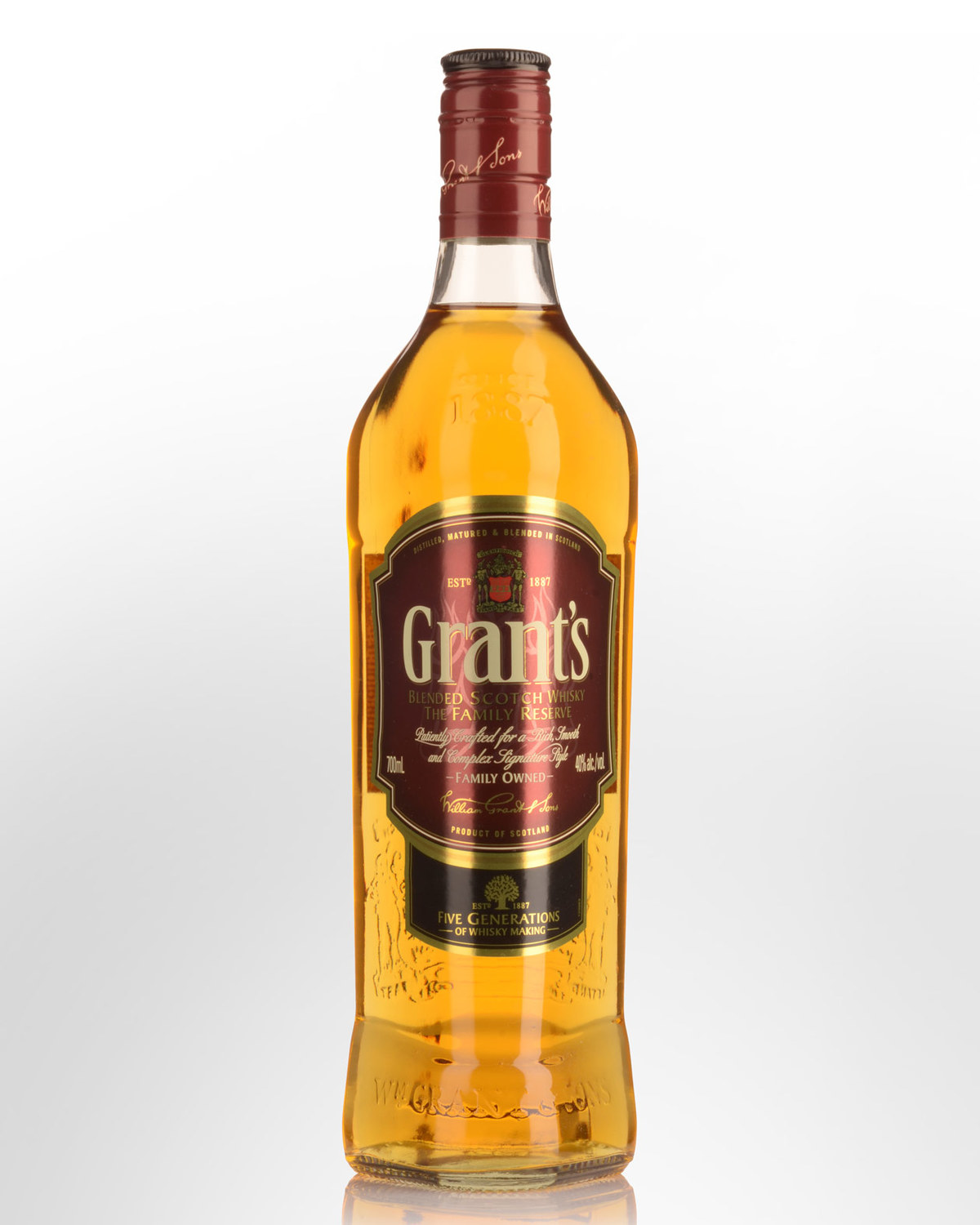 Grants Family Reserve Blended Scotch Whisky (700ml)
William Grant began distilling in 1887, with the intention of supplying the then flourishing trade. When his sole distributer collapsed, Grant was left with no outlet for continueing sales. Grant urgently needed to invent and market his own brand. In desperation, he passed the challenge onto his son-in-law who, so the story goes, made over five hundred calls to various firms around the country. He managed to sell one dozen bottles! Business gradually improved however, and the original Grants we know today was suitably marketed under the "Steadfast" label. The product has since enhanced its image to cater for numerous international markets, including the adoption of its striking triangular bottle.
Tasting Notes: Flawless bright gold appearance. Very attractive and lifted aroma includes oatmeal biscuit, hints of dried fruits and peat as well as notes of honey. A fresh, clean and light entry has sustained interest, dovetailing into a beautifully balanced, delicately spicy, medium dry mid palate with a flourish of raisin and smoke added to the cereal and honey flavours. Add this to your shortlist of daily drams. Much improved since our last tasting. 40% Alc./Vol.
Previous review: [October 2000] A lighter style blend, similar in weight and character to Teacher's. Amber colour. The nose is plump, oily and semi-sweet with notes of honey, oatmeal, and biscuit. The influences of Balvenie and Glenfiddich (which are also produced by William Grant and Sons) are evident. Subtle flavours of almond, toffee, chocolate and vanilla. Good everyday drinking 40% alc./vol.