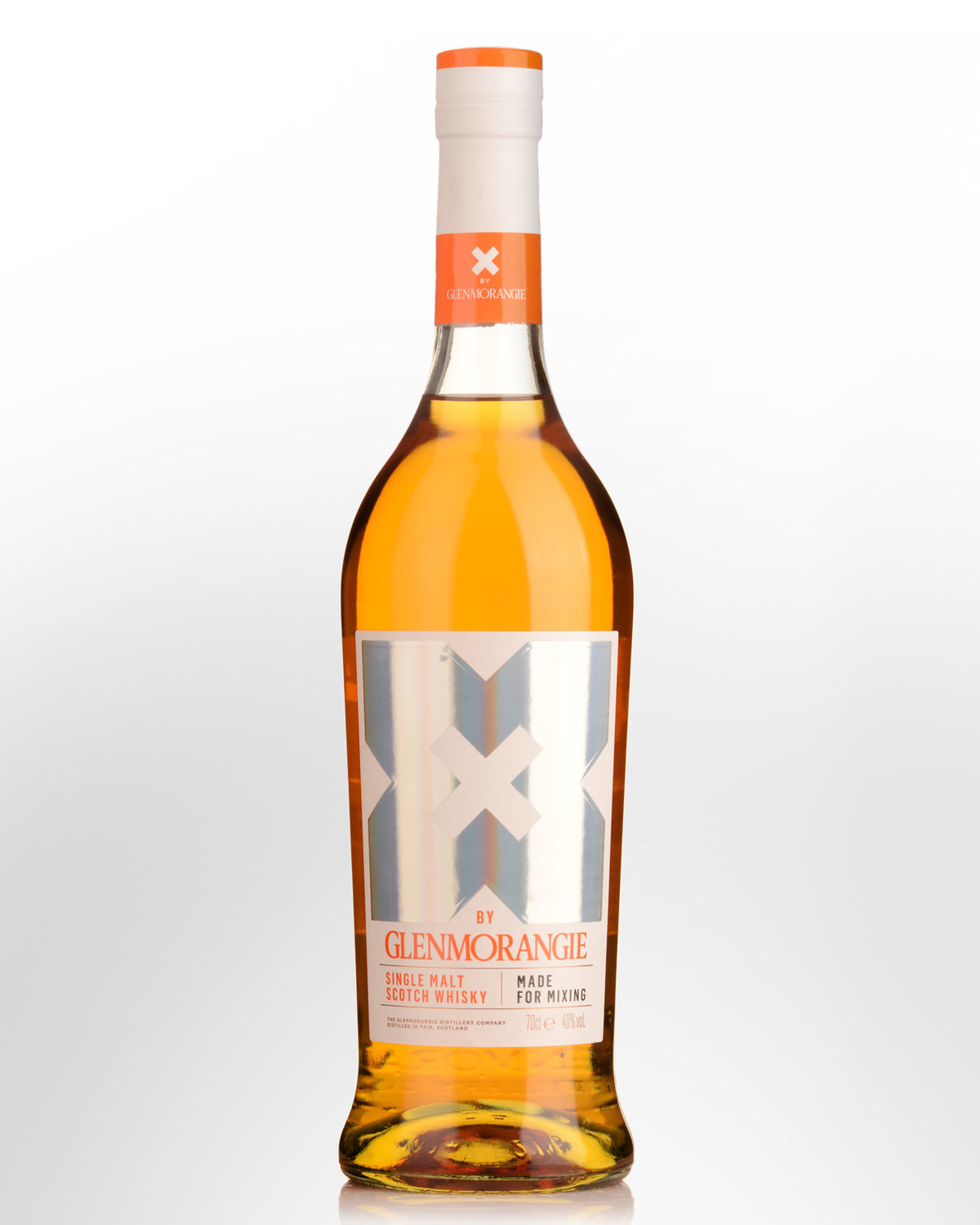 Glenmorangie X Single Malt Scotch Whisky (700ml)
Tasting note: This is Glenmorangie's new expression marketed as a made-for-mixing whisky. The story goes that Dr. Bill Lumsden wanted to create a low-cost malt that could challenge the ubiquitous (and massive) blended Scotch market. He approached the problem by vatting standard ex-bourbon Glenmorangie with a portion finished in virgin oak casks, blending it in consultation with top international bartenders. 'X' could well stand for 'Glenmorangie Light'. The aromas are fairly reticent and simple, like a young blend or a single grain; cut grass is followed by hints of over-ripe apple, tea biscuits and vanilla malt. Brisk, accessible and grainy at first; the mid palate builds with moderate distillery character, while the finish presents a fresher, fruitier side adding citrus, baked apple and spice. It's very laid back and quaffable stuff to enjoy as you might a young blend. Try it in a highball with soda. 40% Alc./Vol.
Notes from Glenmorangie... A single malt with tantalizing aromas of pear, vanilla and honeysuckle oranges, cueing up a sweet extravaganza of taste, from bursts of crème brûlée to swirls oforange sherbet and chocolate fudge. Made for mixing playful, simple, refreshing drinks.