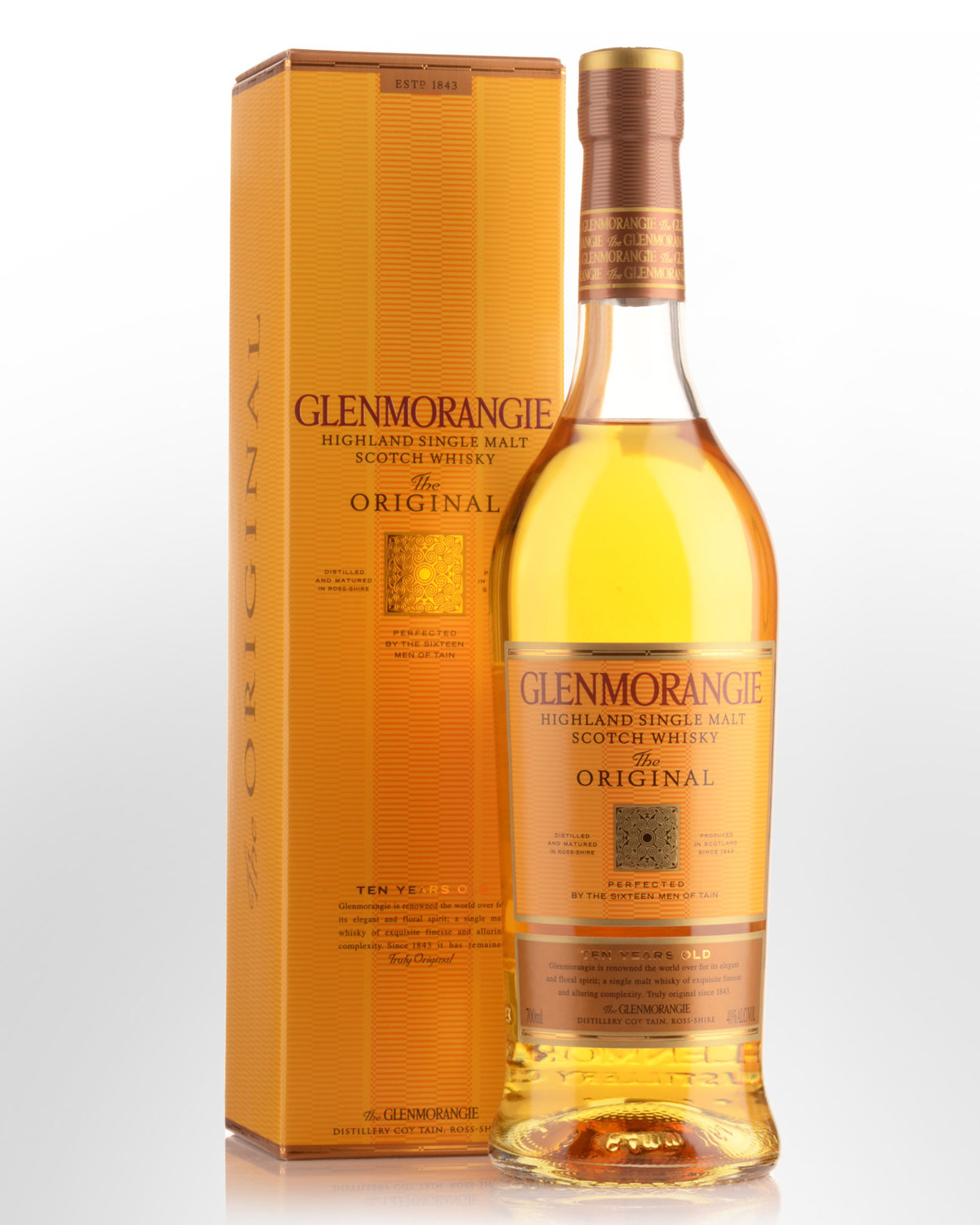 Glenmorangie The Original 10 Year Old Single Malt Scotch Whisky (700ml)
Glenmorangie master distiller, Bill Lumsden, delivers one of the most consistently high quality portfolios in Scotland. But it's the quality of his 'entry level' product, the Glenmorangie 10 Year Old that sets the standard.
Quite simply, there's an alluring delicacy and complexity to the whisky that seems almost impossible at this price point. Not surprisingly, this whisky has re-instated Glenmorangie's reputation as one of the world's most innovative and quality orientated distillers. Jim Murray is rapturous about the latest 10 Year Old bottling declaring it to be "...one of the great single malts" rating the whisky 94 points.

Elegant swan necked stills ( said to be the tallest in Scotland) produce Glenmorangie whisky, which are claimed to contribute to the delicacy and lightness of the spirit. Maturation takes place in ex-bourbon casks, which are made from American oak which sourced from Glenmorangie's own section of forest in the Ozark Mountains in Missouri, before being matured in traditional stone warehouses.

Tasting note: Brilliant straw/gold colour with water like hue. The aromas are delicate but complex. With some gentle persuasion a delightful combination of creme brulee, pineapple, pear drop, barley sugar, vanilla, cocoa and spice emerges. The palate is medium dry, rich, supremely soft and full of flavour. Vanilla custard, toffee, toasted coconut and cocoa are aided by a softly spiced, malty background. Hints of dried fruit emerge. Perfectly balanced. Soft, clean finish. Long aftertaste of vanilla, cocoa and toasted coconut. 40% Alc./Vol.