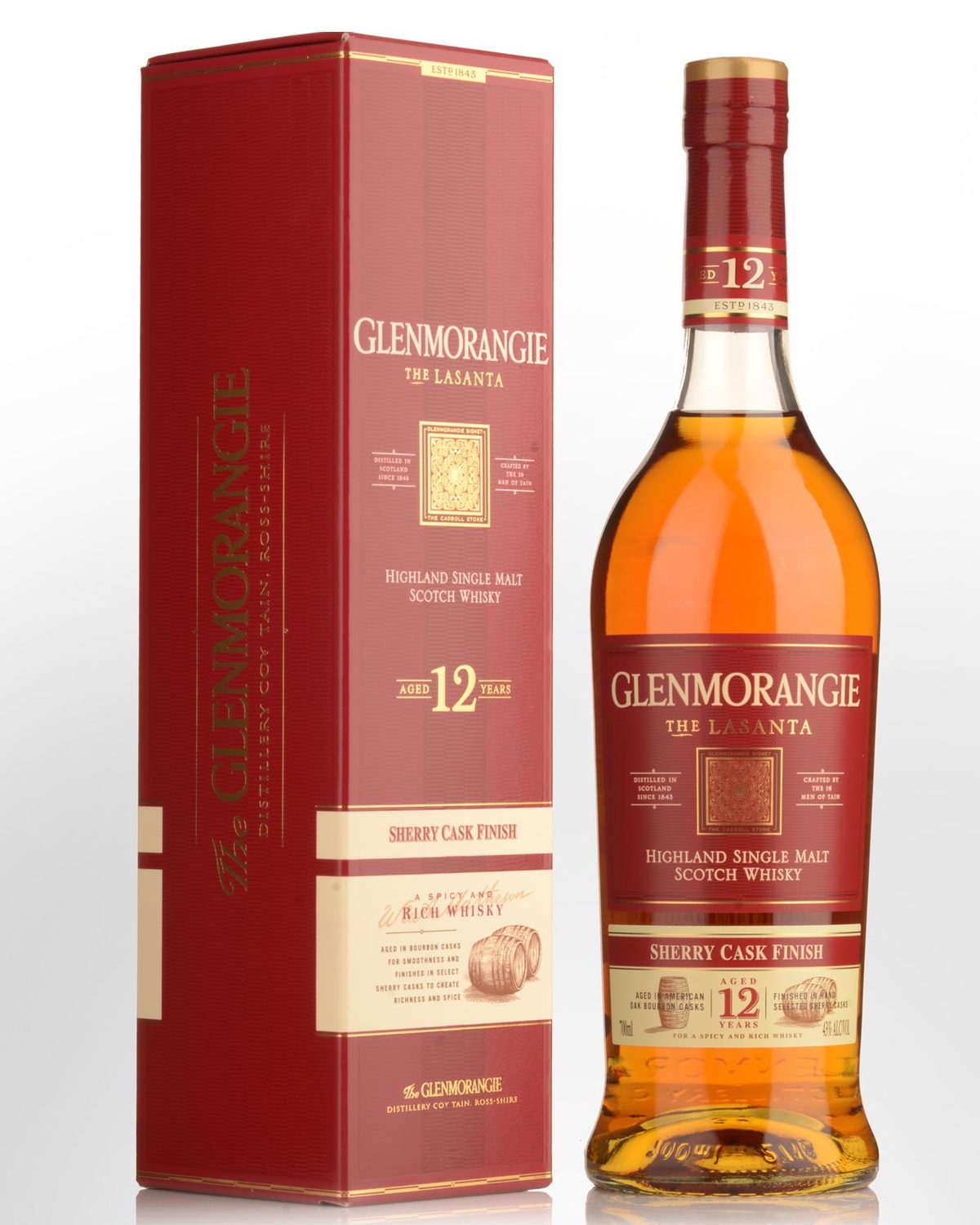 Glenmorangie The Lasanta 12 Year Old Single Malt Scotch Whisky (700ml)
Awarded Best Single Malt Scotch Whisky in the 12 YO category at the 2019 International Whisky Competition.
The newly packaged Lasanta has retained the same ABV of 43% and comes finished in Oloroso and Pedro Ximénez Sherry casks after an initial spell in Bourbon barrels.
Other reviews...
Following a decade in bourbon barrels, Lasanta is finished for 2 years in oloroso and Pedro Ximénez sherry casks. Caramel, milk chocolate, and hazelnuts merge on the nose with the spicy dried fruit and orange notes associated with sherry wood maturation. Spicy sultanas, and damsons on the full, sweet palate, with more caramel, milk chocolate, nutmeg, and oak. The finish is long and smooth, with dark chocolate and wood spices.
89 points
- whiskyadvocate.com, Reviewed by: Gavin Smith (Spring 2019)
[2010 bottling]
Gold ochre/polished brass appearance. The opening scents of muted rubber band and pickled onion are a little off key so we'll let this sit. Three minutes after the first pour, the aroma hasn't really budged dramatically except for the addition of spiced raisin cake. Final pass finds the sultana / dried berry characteristics accented. A light and silky entry develops into a semi-sweet ginger, vanilla and raisin cake profile. Some flashes of sulphur. Finishes a little hot with the spicy red fruits persisting and traces of pickled onion in the fade.
89 points
43% Alc./Vol.