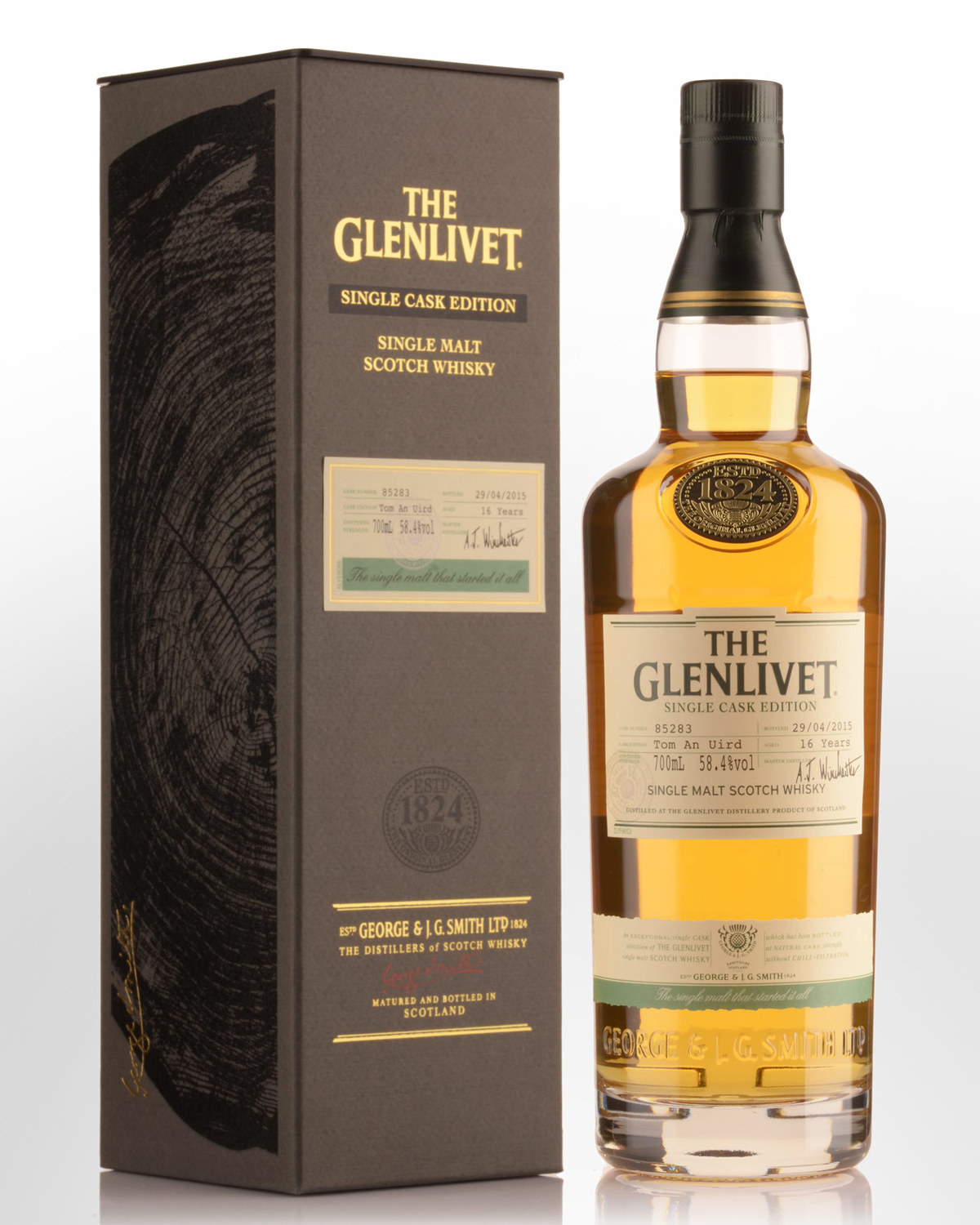 Glenlivet Tom An Uird Single Cask Edition Cask Strength 16 Year Old Single Malt Scotch Whisky (700ml)
Speyside, Highlands,
SCOTLAND
While most single malts are actually blends of different casks carefully selected by the master distiller, single cask whisky is bottled without blending. A great cask can express the singular vision of the master distiller, offering a unique sensory experience that can't be repeated. Add cask strength and non-chill filtration to the mix and you have a formula for whisky in its most natural state. This new limited edition from Glenlivet offers just that. Bottled 29 / 04 / 2015 at 58.4%, expect Glenlivet at full throttle. No tasting notes available.