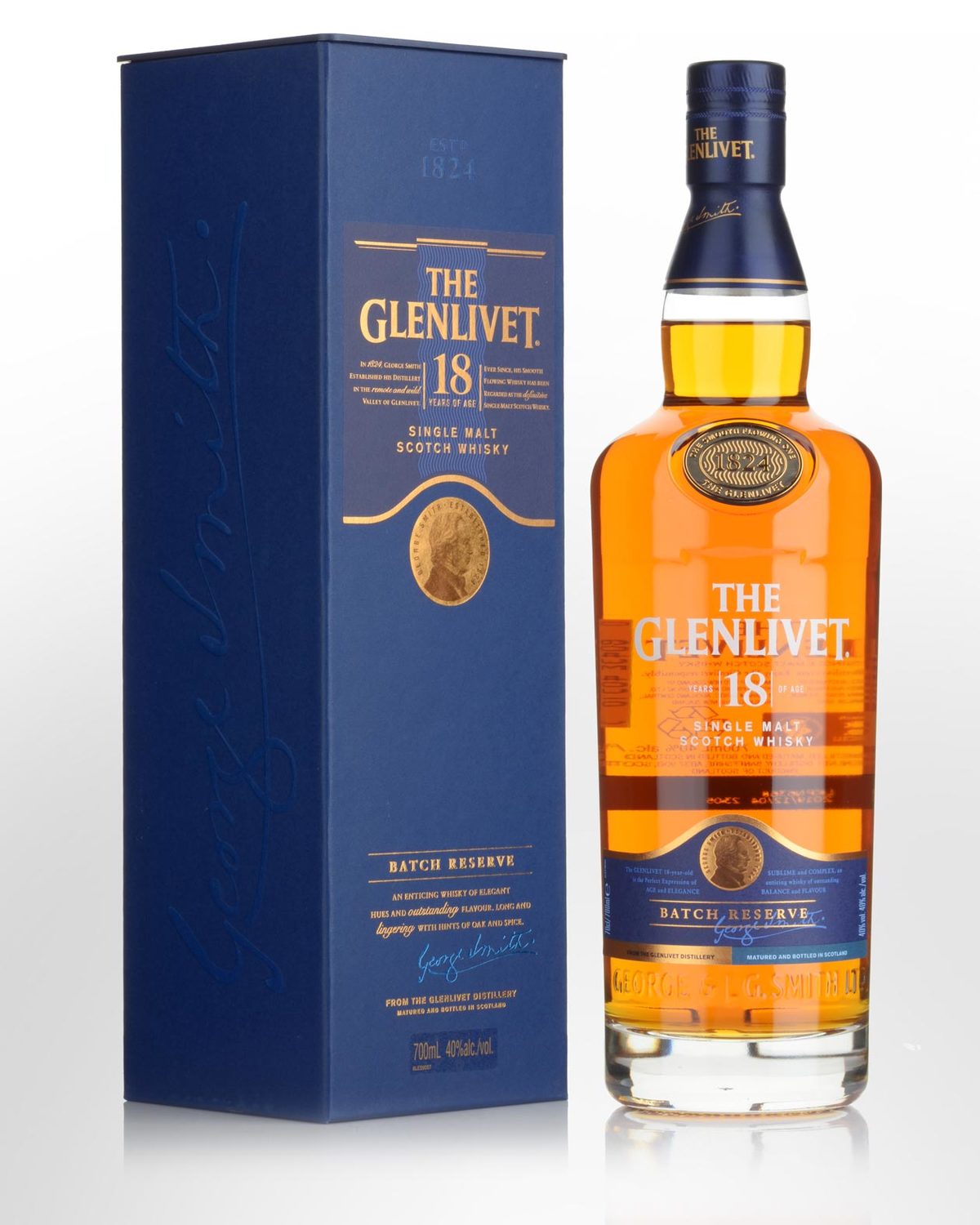 Glenlivet 18 Year Old Single Malt Scotch Whisky (700ml)
Speyside, Highlands,
SCOTLAND
Speyside, arguably the greatest of the whisky making regions, takes its name from the beautiful River Spey which flows through it and provides many of the distilleries with the water they need in the whisky making process. Only two working distilleries remain in this remote Livet Valley where George Smith began his craft nearly 200 years ago at the Glenlivet distillery. At Glenlivet, casks made of white oak - many of which are imported from bourbon distillers or Spanish sherry makers contribute character to the raw spirits. After 3 years the spirits can be legally sold as Scotch whisky, and after 5 years in barrel many more of the harsh elements have been lost. After 8 to 10 years, interesting characteristics develop, and this is the time when many malts are bottled. Glenlivet is generally held back longer however, and a minimum of twelve years is deemed to be the appropriate bottling age. After more than 18 years in selected casks the Glenlivet becomes a malt whisky of unmistakable honey-rich maturity and depth. Comparing it to one of Scotland's greatest living actors The Malt Advocate described the Glenlivet 18 Year Old as 'mature, rich and sexy.' To date, this malt is the winner of 2 gold medals in the International Wine and Spirit Competition (I.W.S.C.) – one of the most respected competitions of its kind in the world.
Other reviews... Has the odd honey charmed moment and the spices aren't hiding. 83.5 points - Jim Murray's Whisky Bible 2020
Dark gold with copper highlights. Powerful aromas have a rich malt character with plenty of spice and light peaty notes. Follows through with a surprisingly silky palate where sweet caramel flavors emerge giving way to spicy oak and lingering peat on the finish.
92 points (Exceptional)
- tastings.com