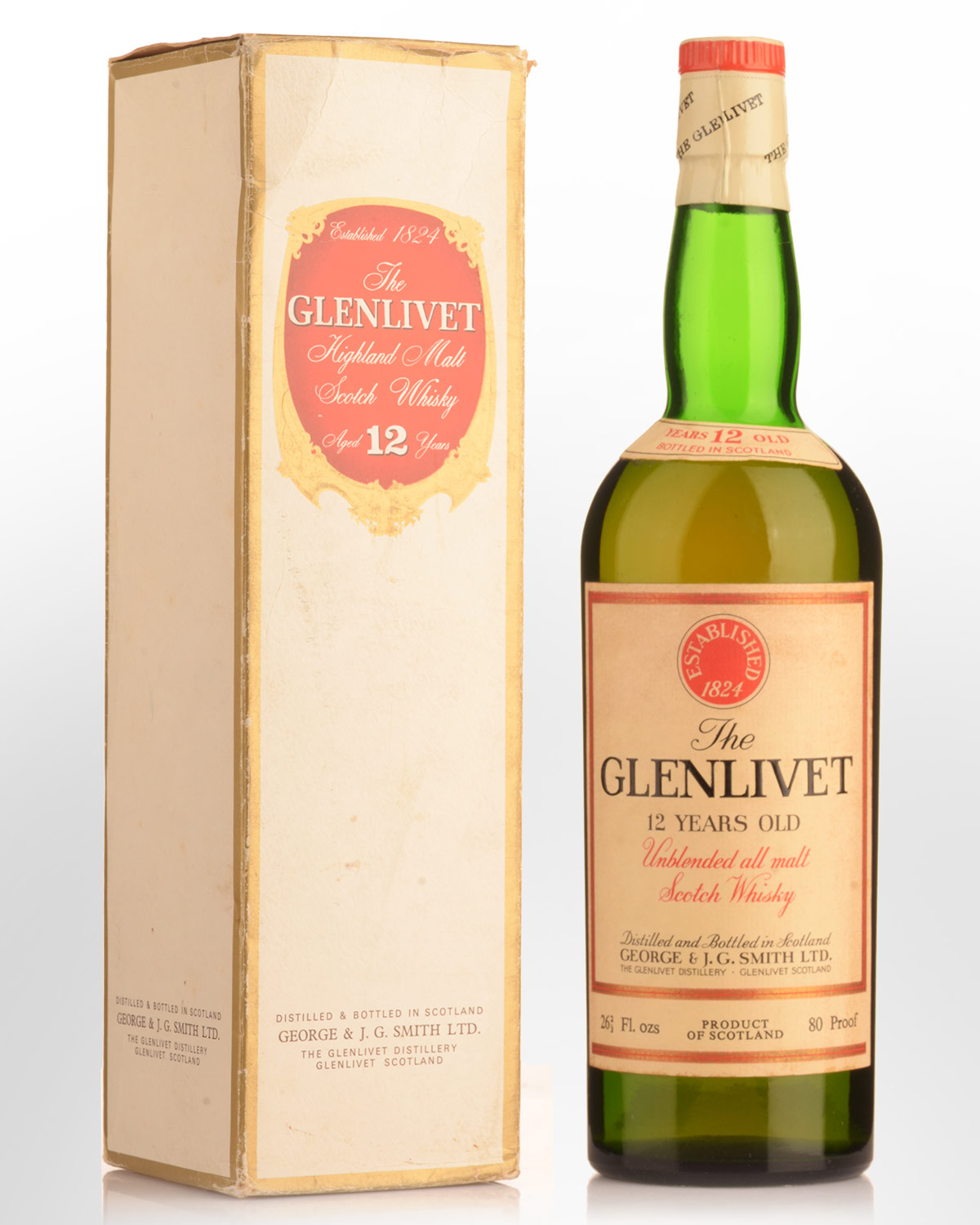 Glenlivet 12 Year Old Unblended All Malt Scotch Whisky (26 2/3 Fl. Ozs)
Speyside, Highlands,
SCOTLAND
One bottle only from a private collection. The box has scuff marks and bruising as pictured. Fill level just below top of shoulder, which is not unusual.
A 1970s bottling of the legendary Speyside brand that after Glenfiddich and Macallan, helped popularise single malts globally. Good review from whiskyfun below.
Other reviews... Colour: light gold. Nose: it starts very grassy and grainy, but gets then quite fragrant and flowery. Not sign of bottle age whatsoever. Lots of lilac, peony… Then some aniseed, dill… All that is still quite restrained, alas, and the malt gets very grainy once all the flowery notes have vanished. Feint hints of sherry and crystallised oranges. Mouth: ah, now it's getting better, yet it's a little week. Dried fruits, aniseed, liquorice, dried herbs… Very classical but so nicely balanced! Some great notes of bergamot tea, fudge, Werther's Originals… The finish isn't too long but again very balanced, on cold herbal tea. Very good! 84 points - whiskyfun.com