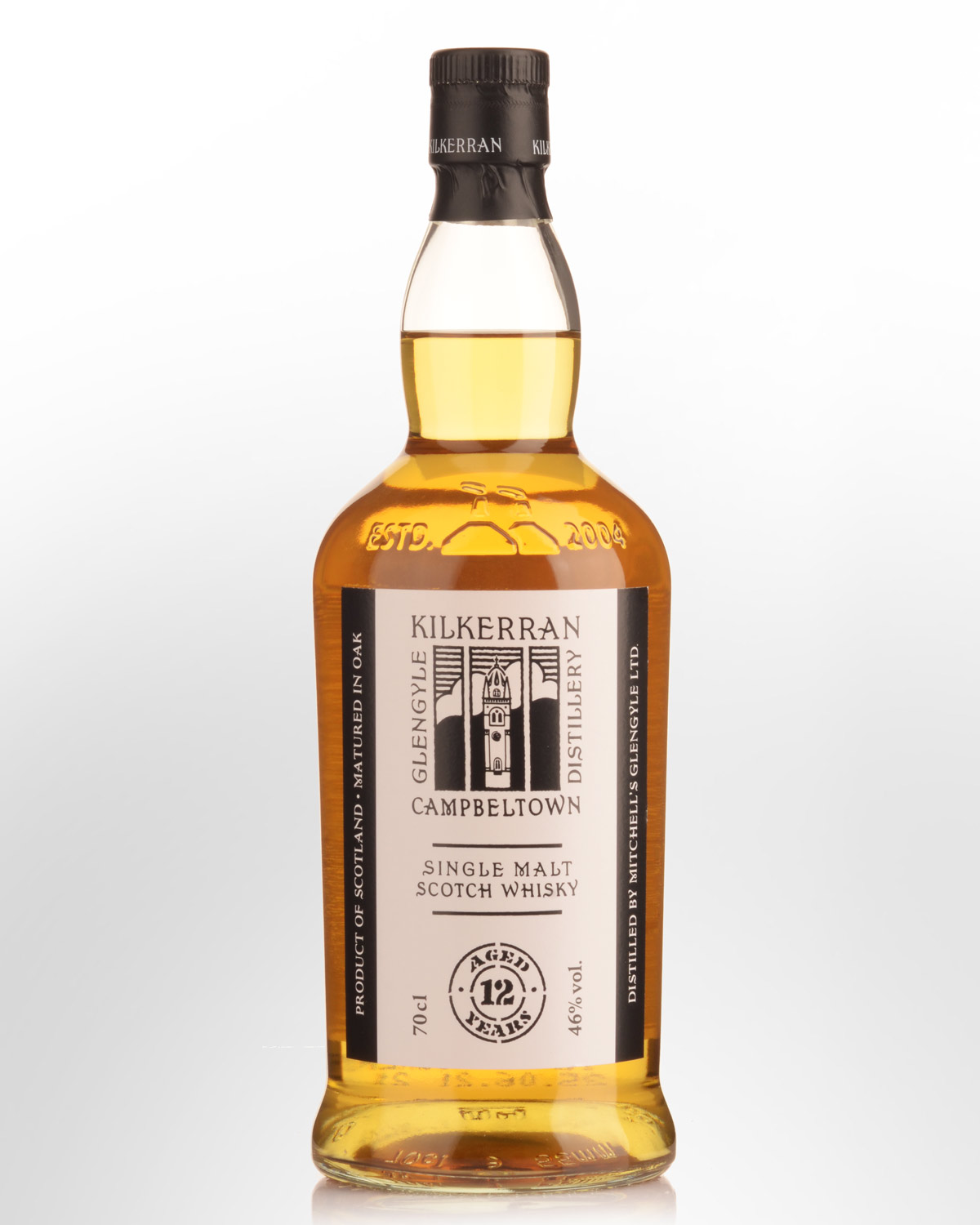 Glengyle Distillery Kilkerran 12 Year Old Single Malt Scotch Whisky (700ml)
The culmination of six "Work In Progress" releases is this first core bottling from the Glengyle Distillery: a lightly peated and non-chill filtered 12 Year Old malt matured in a combination of 70% bourbon casks and 30% Sherry casks. At this stage the distillery is running one bottling production per annum. This first edition saw 5000 cases for the world market. *All Kilkerran whiskies now arrive without presentation tubes or boxes.
Tasting note: If the intention has been to create an accessible all-rounder that appeals to a wide audience, then this certainly succeeds on all levels. A beautiful integration of aroma and flavour: the rich cereals, the light sea spray freshness, a touch of lanolin – even a farmyard earthiness in the thread of peat stitching the whole together. Straddles the breadth of flavours we've enjoyed in the "Work in Progress" releases, only delivered in a softer package. 46% Alc./Vol.
Other reviews... Wafer light body...Has a fragile feel to it and the air of a malt which must be treated gently and with respect. 90.5 points - Jim Murray's Whisky Bible 2020
After six 'Work in Progress' releases, Kilkerran from Glengyle Distillery has finally come of age with this core expression. It comprises 70% whisky from first-fill bourbon casks and 30% from sherry casks. Floral on the nose, with honey and a hint of brine, then peaty fruit notes develop. The palate is confident and oily, slightly earthy, with tinned peaches, black pepper, cinnamon, smoke, and a suggestion of medicine chests. The finish is relatively long, with pepper, licorice, and drying oak. 89 points - whiskyadvocate.com (Winter 2016) Reviewed by: Gavin Smith