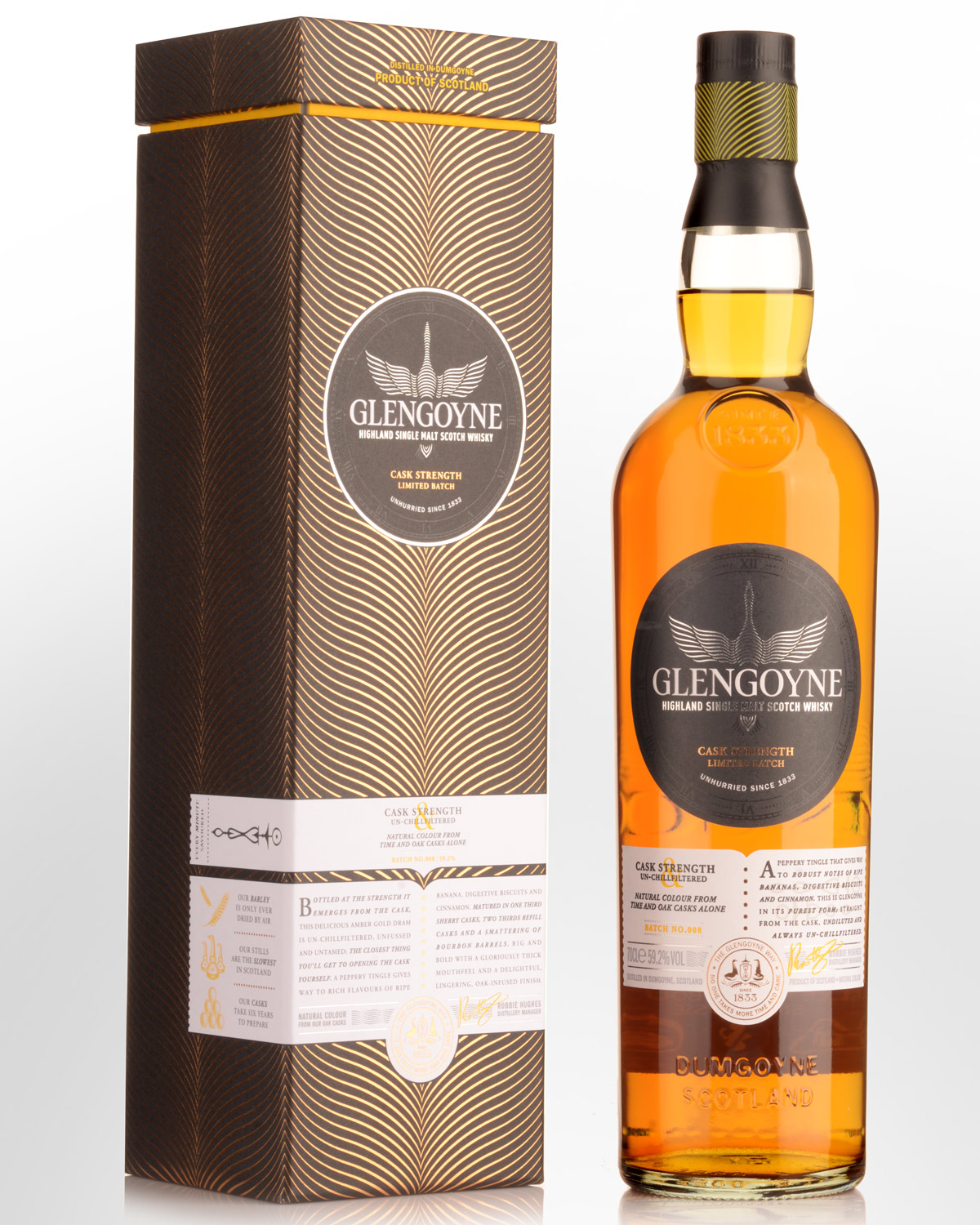 ABV may vary

Batch may vary
Glengoyne Cask Strength Single Malt Scotch Whisky (700ml)
Launched in 2012 this unpeated, non chill-filtered, natural strength beauty ups the ante on Glengoyne's typically delicate spirit. Made by blending first-fill sherry-matured whisky with refill-matured malt, Batch 1 (now sold out) had whisky lovers wanting for more. Consider this as a must-try alternative to Aberlour a'bunadh or Glenfarclas 105.
Note: Alcohols will vary from batch to batch.
Quite a ride, and a hell of a lot of whisky for the money!

Tasting note: [BATCH 4 tasted] Pours bright copper forming thick tears on the sides of the glass. Vapoury, spirity-prickle; Flashes of balsamic give way to moist fruit slice and hints of banana cake...needs time to penetrate the alcoholic lift. Ten minutes settles the bouquet adding vanilla bean, Christmas pudding and fruit'n'nut chocolate. Massive bittersweet malt attack, reigned in by resiny oak, numbing alcohol and unrelenting spices. Brawny, but better balance the second time round as air contact seems to both expand and integrate the flavour range. Adding water draws out a lovely caramel / honeycomb note on the nose, relieving the bitter edge and extending the palate. Quite a ride, and a hell of a lot of whisky for the money. 58.8% Alc./Vol.