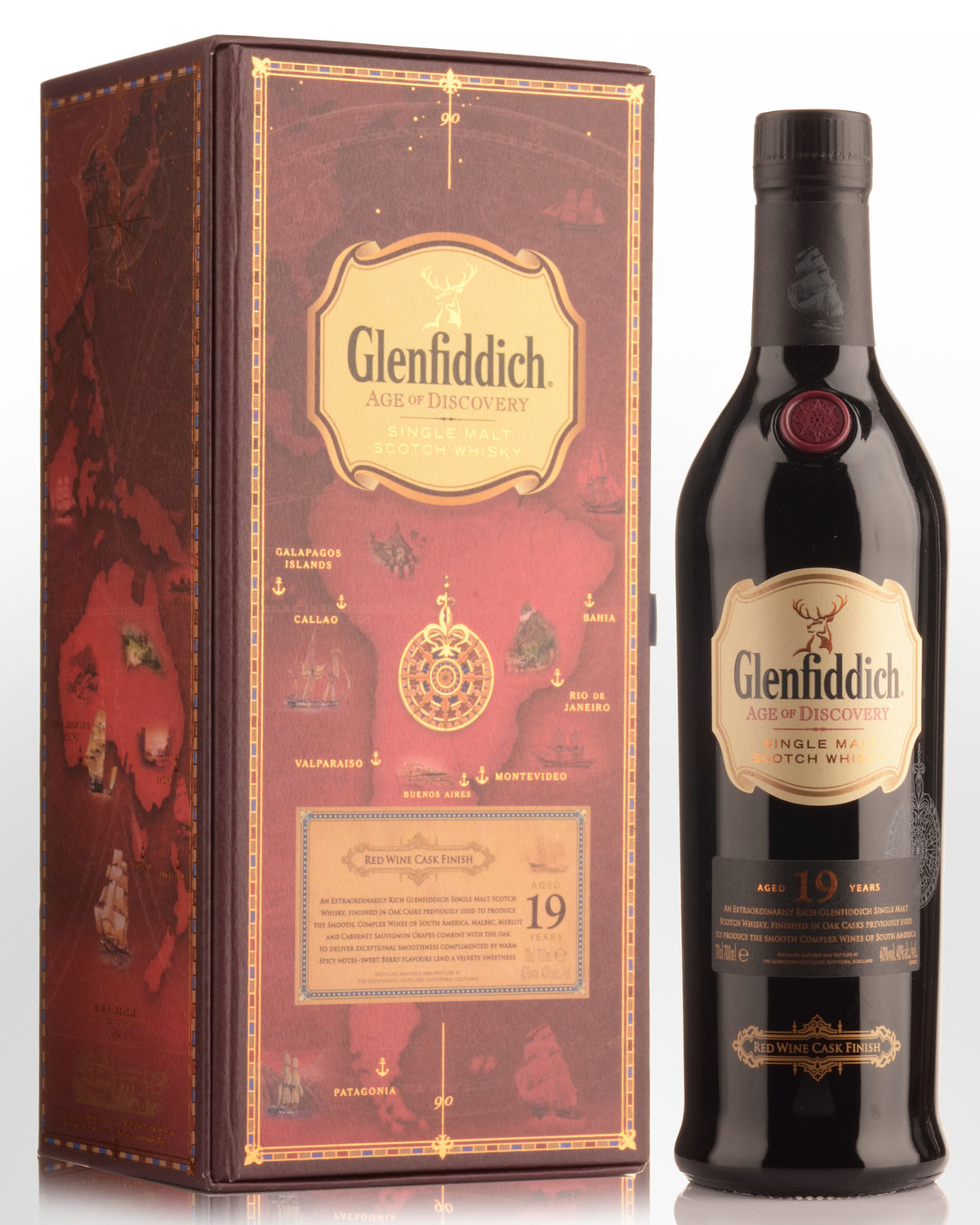 Glenfiddich Age of Discovery Red Wine Cask Finish 19 Year Old Single Malt Scotch Whisky (700ml)
Speyside, Highlands,
SCOTLAND
This, the third expression in Glenfiddich's Age of Discovery Collection commemorates the 1831 voyage of the HMS Beagle. The Beagle travelled around the globe and landed on the east coast of South America, allowing Charles Darwin to collect fossils that would lead to the development of his famous theory of evolution.
After 19 years of maturation this whisky was finished in casks that were once used to produce the complex, velvety wines of South America. The result is an extraordinarily rich single malt with exceptional smoothness, complemented by warm, spicy notes. Normally Travel Retail exclusive, we have just received a very limited quantity. Previous releases have been high on collector's short lists.
40% Alc./Vol.
No tasting notes available.