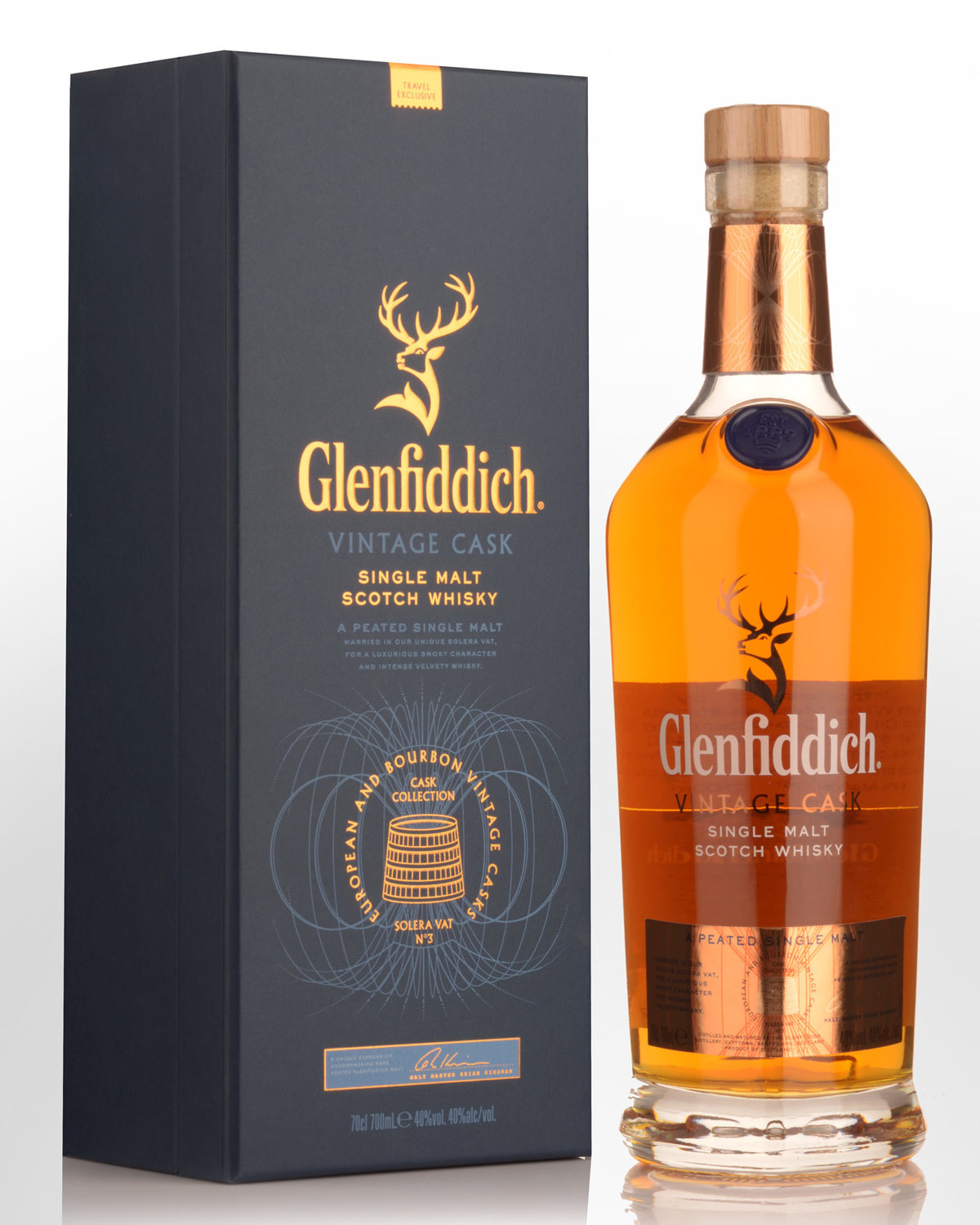 Glenfiddich Cask Collection Vintage Cask Single Malt Scotch Whisky (700ml)
Speyside, Highlands,
SCOTLAND
The travel exclusive Cask Collection celebrates Glenfiddich's unique Solera process which marries whiskies matured in specially selected oak casks to ensure continuity of flavour. The vats allow the individual flavours found in each cask to mellow and intermingle in a large handmade tun that's always kept at least half full to create ultimate consistency.
This is an unusually peaty Glenfiddich, matured in European Oak and Bourbon vintage casks before final marrying in the Solera Vat. Extremely limited stocks.
Other reviews... One of a trio of new whiskies that have spent time in Glenfiddich's new solera vats, this will surprise many because of its overt smokiness that's like a bonfire in a pear orchard. Some ferny greenness adds to the freshness. The reverse happens on the palate, with the smoke being held in check by the soft mouthfeel (which could be solera-enhanced), ripe fruits, and gentle creaminess. (Travel Retail) 87 points - www.maltadvocate.com, (Winter 2013) Reviewed by: Dave Broom