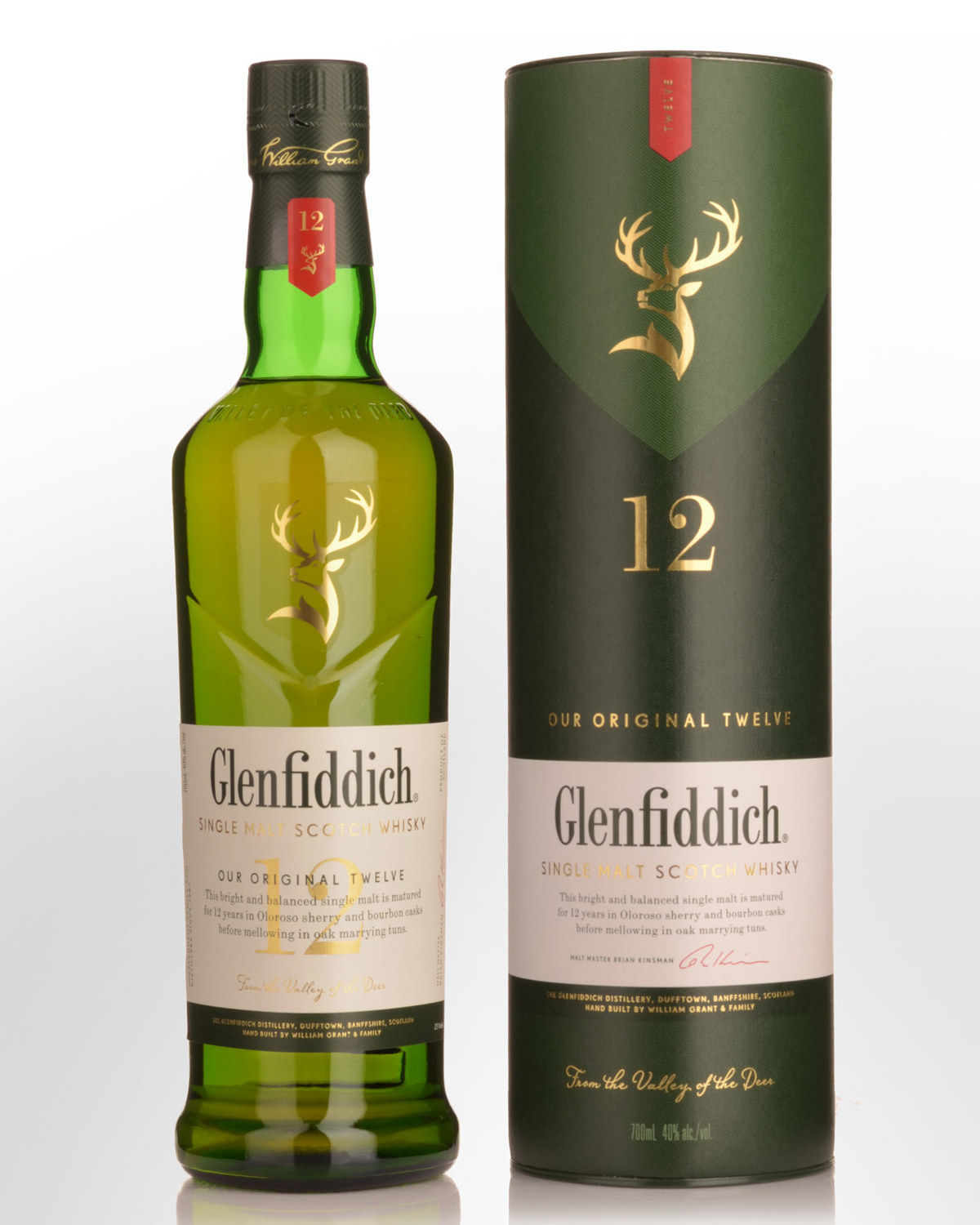 Glenfiddich 12 Year Old Single Malt Scotch Whisky (700ml)
Speyside, Highlands,
SCOTLAND
Tasting note...
Pale gold. Subtle, soft, sweet orange rind and biscuit notes are overpowered by vanilla and cocoa. Very clean. Medium weight, semi-sweet cereal and biscuit flavours are accompanied by a pleasant spiciness. Vibrant and youthful. Biscuit and toasty cereals repeat on the moderate aftertaste. Uncomplicated everyday drinking.
40% Alc./Vol.
First tasted 31/10/2005...
A straight forward whisky that has nonetheless retained its characteristic smoothness that first won it the following of so many. The simplicity of the nose is repeated on the palate with dried fruits and a suggestion of peat. Extremely soft mouthfeel with a faint smokey finish.
Other reviews...
The world's best-selling single malt. Isn't that sufficient to give this dram some respect? It might be me, but it strikes me that 'Fiddich has more heft to it these days, with a sherried element giving the pear, apple, and light cereal of the distillery character a sweet, plump, sultana underpinning. This then adds chewiness to the palate, balancing the dry nuttiness and receding on the finish where those green fruits come through to add fresh acidity. Great balance.
86 points
- whiskyadvocate.com, reviewed by: Dave Broom (Summer 2013)
Reputedly founded with almost no capital and only second hand equipment bought from the Cardhu distillery, distillation at Glenfiddich began on Christmas day in 1887. It now boasts twenty-eight stills and is the largest selling single malt in the world and remains the only Highland Malt whisky to be matured and bottled at its own distillery in Dufftown, Banffshire, Scotland.
William Grant, the founder of Glenfiddich was the man behind the success of the brand. However, it was only in 1963 when Glenfiddich was accepted into the blend-dominated English market in 1963, that Glenfiddich re-introduced Single Malts to the world. Glenfiddich was marketed as a 'traditional' Scotch whose taste expressed its origins, much like a great wine expresses its 'terroir'.