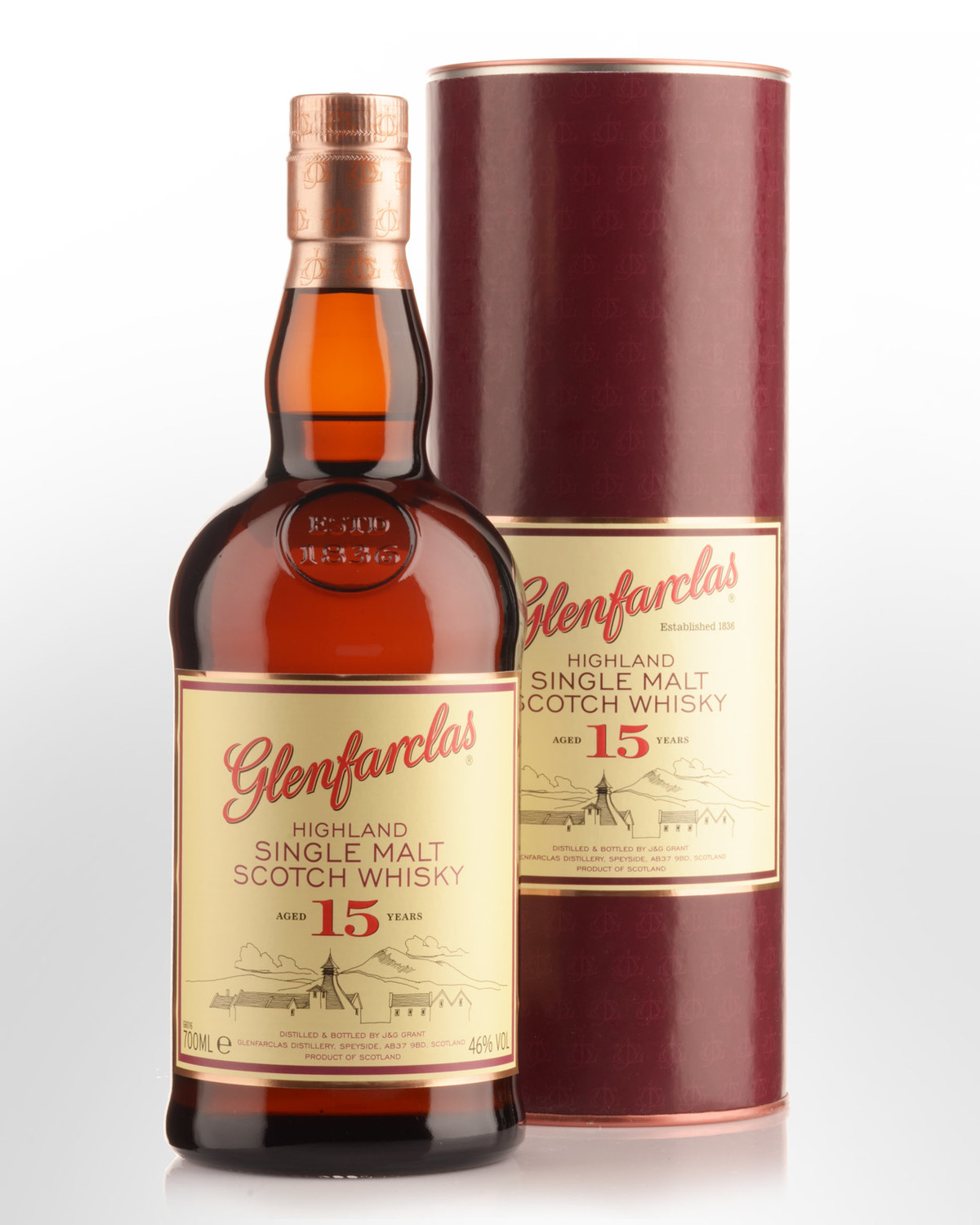 Glenfarclas 15 Year Old Single Malt Scotch Whisky (700ml)
Speyside, Highlands,
SCOTLAND
Famous as one of Speyside's most masculine whiskies and one of Scotland's most richly Sherry-influenced expressions, Glenfarclas 15 is matured in 60% x-Sherry casks, with the remainder x-Bourbon, but with a difference. The latter barrels are shaved back in order to minimise their flavour input, putting the focus almost completely on the Sherry. Bottled at 46%, the result is a whisky that just about anyone could love. Jim Murray describes this as one of Scotland's most sublime malts with a rating of 95 points, amongst the highest he awards (see his review below).
Note: Our rating for this whisky was from a sample bottle that had been opened for some time. We would anticipate a fresh bottle to be even better.
Other reviews... Nose: 23 - Such is the intensity if the fruit and sugar-rich barley, there is an element of medium ester Jamaican pot still rum to this, a feeling intensified by an orangey-oak influence that seems greater than 15 years. The top shelf sherry, though, is of a classical type rarely found these days, though common 30 years ago; Taste: 24 - Succulent and stupendous. barley sugar shows first, then a sherry input that borders on intense but dissipates as the spicy oak digs in; Finish: 24 - long, chewy, a tad oily and fades with a wonderful coffee- vanilla combination and a late surge of something bourbony; Balance: 24 - Eureka!!! The 15yo back to how i can remember it in the past. Some of you may have been scared away by some less than impressive recent bottlings. its safe to come back because now it has been returned to its position as one of Scotlands most sublime malts. The quality of the sherry is astonishing; its interaction with the barley is a wonderous joy. Go find and get... 46% Alc.Vol. - Jim Murray's Whisky Bible