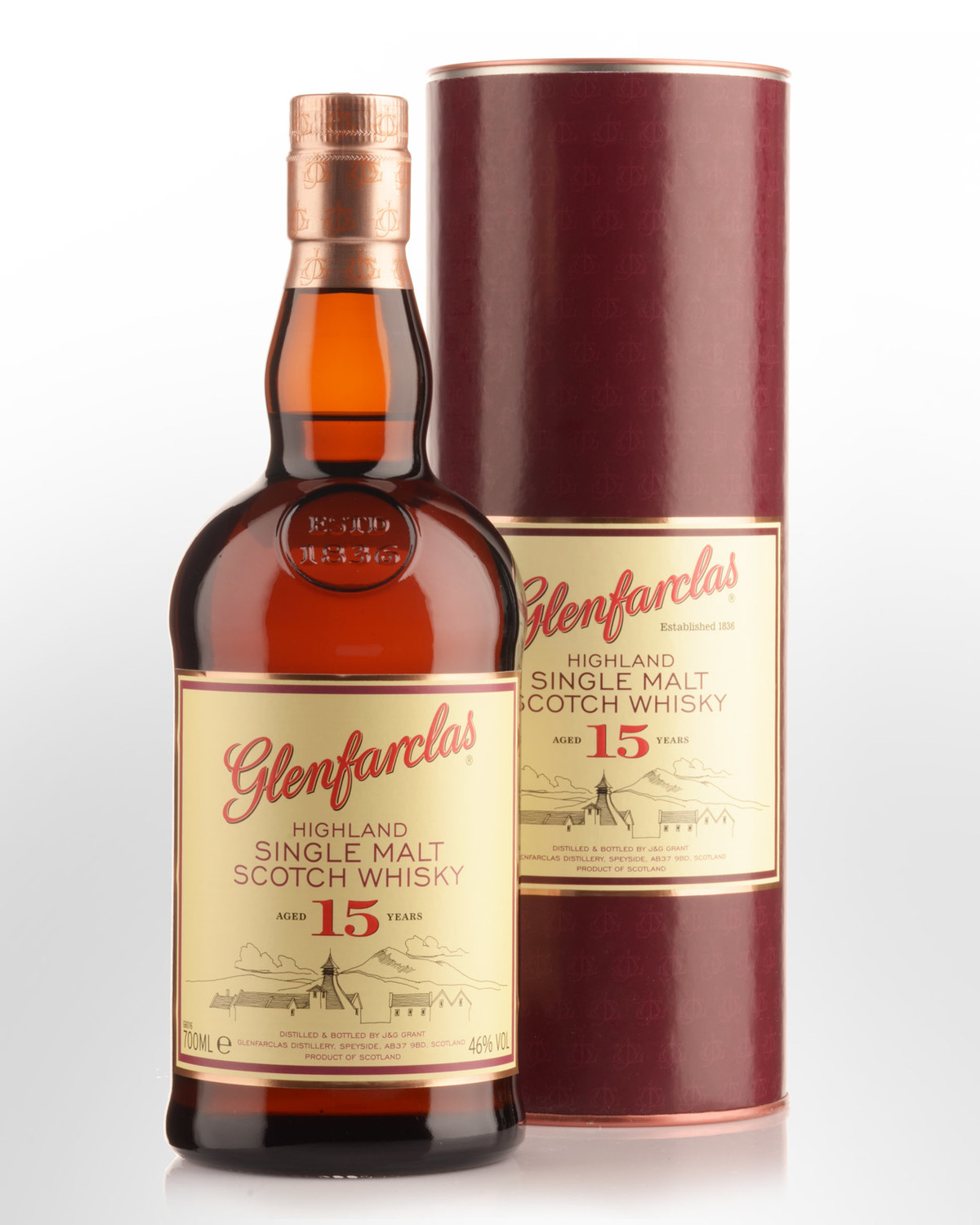 Glenfarclas 15 Year Old Single Malt Scotch Whisky (700ml)
Speyside, Highlands,
SCOTLAND
Famous as one of Speyside's most masculine whiskies, Glenfarclas 15 is matured in 60% x-Sherry casks, with the remainder x-Bourbon, but with a difference. The latter barrels are shaved back in order to minimise their flavour input, putting the focus almost completely on the sherry. Bottled at 46%, the result is one of most full-bodied in the Glenfarclas stable. It's also one that tasters tend to notice the most batch variation in. Re-tasted in early 2022, the latest bottling takes some time to develop and blow off minor sulphur blemishes. Aromas pick up speed, echoed in attractively sherried flavours of raisin cake, fruit mince pie and digestif biscuits. The finish adds suggestions of pickled ginger and baking spices. Though not long, the flavours are surprisingly intense, well-proportioned and approachable without dilution. Give a freshly opened bottle thirty minutes to begin to show its best. 46% Alc./Vol.
Other reviews... Some classic sherried Speysider that everyone should have tried. WF 84 last time I had, but that was in… 2006 (feeling shame here at WF Towers). Colour: gold. Nose: not that different from the 10, just cake-ier, more sherried, and rather more complex, with small herbs, a mossy side, and a large chocolate cake. Touches of yeasty porridge in the background. Fresh pumpernickel bread. Mouth: really very cake-y, malty, with raisins and some very lovely touches of spearmint. I'm also finding a delicate wood smoke, as well as the usual walnuts when we're having a sherried malt such as this one. Goody good. Finish: rather long, and shall I dare mention Christmas cakes? And yet it's not heavy. Comments: I just couldn't tell you which one I like best, between the 10 and the 15. Both are top class in their categories. 46% Alc.Vol. 84 points - whiskyfun.com