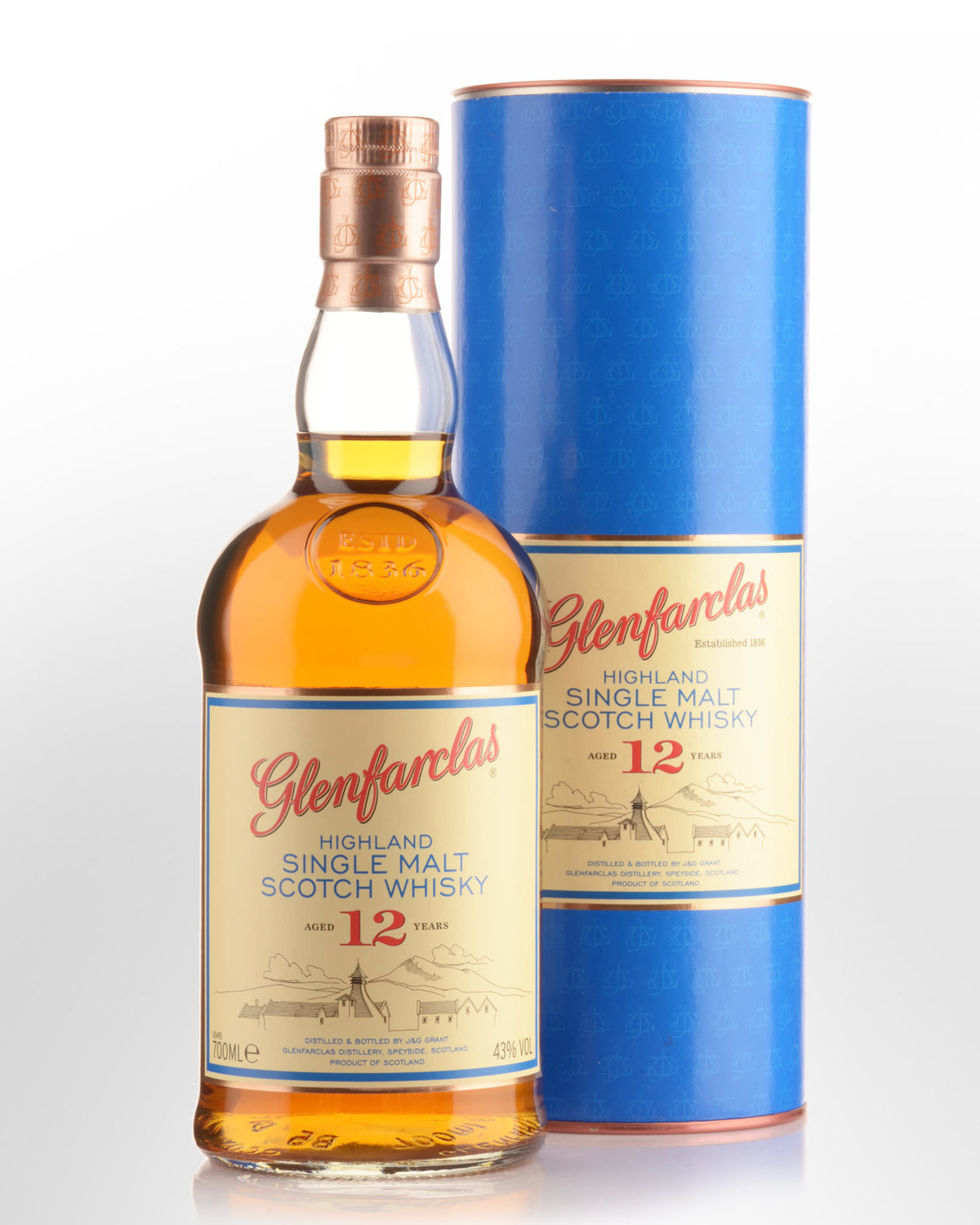 Glenfarclas 12 Year Old Single Malt Scotch Whisky (1000ml)
Speyside, Highlands,
SCOTLAND
"A superb re-working of an always trustworthy malt... What a sensational success!" - Jim Murray
Of the more contemporary age statement bottlings, Jim Murray enthuses over this one more than most, rating it just one point below the venerable 40 year old!
Tasting note:
[2014 bottling]
Deep gold. Shortbread and enticing vanilla custard on the nose; decidedly fuller, richer and overall slightly better balanced than the 10 year old, however, there's an odd match box/pickled onion flavour and a sharp edge to the profile that leaves you wanting. Concludes semi sweet, spiced up with gingery warmth but a little thin to finish.
43% Alc./Vol.
Other reviews... A superb re-working of an always trustworthy malt... What a sensational success!
94 points - Jim Murray's Whisky Bible 2021
Nose:Deceptive. Seems restrained, but at close quarters is quite powerful. Nutty, with a splash of lemony sourness.Palate:Big, firm. Hard toffee. Burnt, peat-smoke, notes. Finish: Spicy. Ginger snaps. Shortbread. Long, lingering. Comment: Confident. Straightforward. A first-class whisky. Well-rounded. No-nonsense. 8.5/10 - Michael Jackson - whiskymag.com