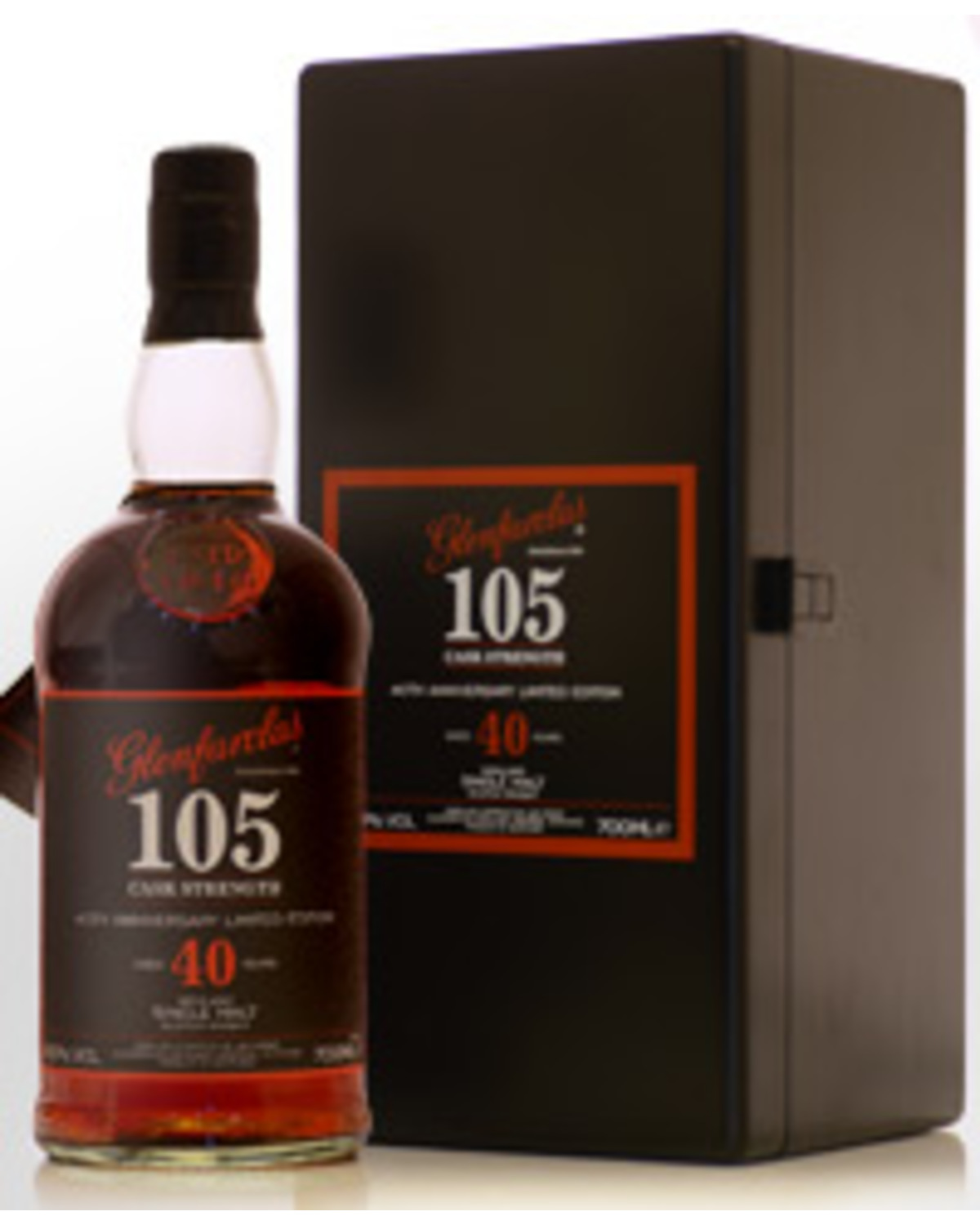 Glenfarclas 105 40th Anniversary Limited Edition 40 Year Old Cask Strength Single Malt Scotch Whisky (700ml)
Speyside, Highlands,
SCOTLAND
Cask strength whiskies have not always been available to the general public. In fact, the very idea was incidental, and only materialised in 1968 when a fourth generation member of the Grant family bottled a single cask straight from the warehouse, and sent the bottles to family and friends as Christmas gifts. George S. Grant created a simple, hand written label for the bottles noting only the name of the distillery and the strength of the whisky (which happened to be 105 British Proof.) By the end of January the recipients of the gifts requested further bottles. George S. Grant obliged, and since then, Glenfarclas 105 has gone onto become one of the most highly sought after expressions in the Glenfarclas range. This bottling now ups the ante. Drawn from two casks bottled in 2008 to commemorate the first regular '105' that came out in 1968, and with only 893 bottles in the world, this is one to savour (or collect). No longer available in Europe, we have a miniscule allocation. Scoring 96 points in Jim Murray's 2009 Whisky Bible, George S. Grant's grandson, (also George S. Grant and the company's Brand Ambassador), describes it as, "Dark and mysterious in colour, with hints of toffee and sherry, a sip reveals a powerful, yet smooth and elegant whisky. It has taken three generations of my family to create this extraordinary dram."