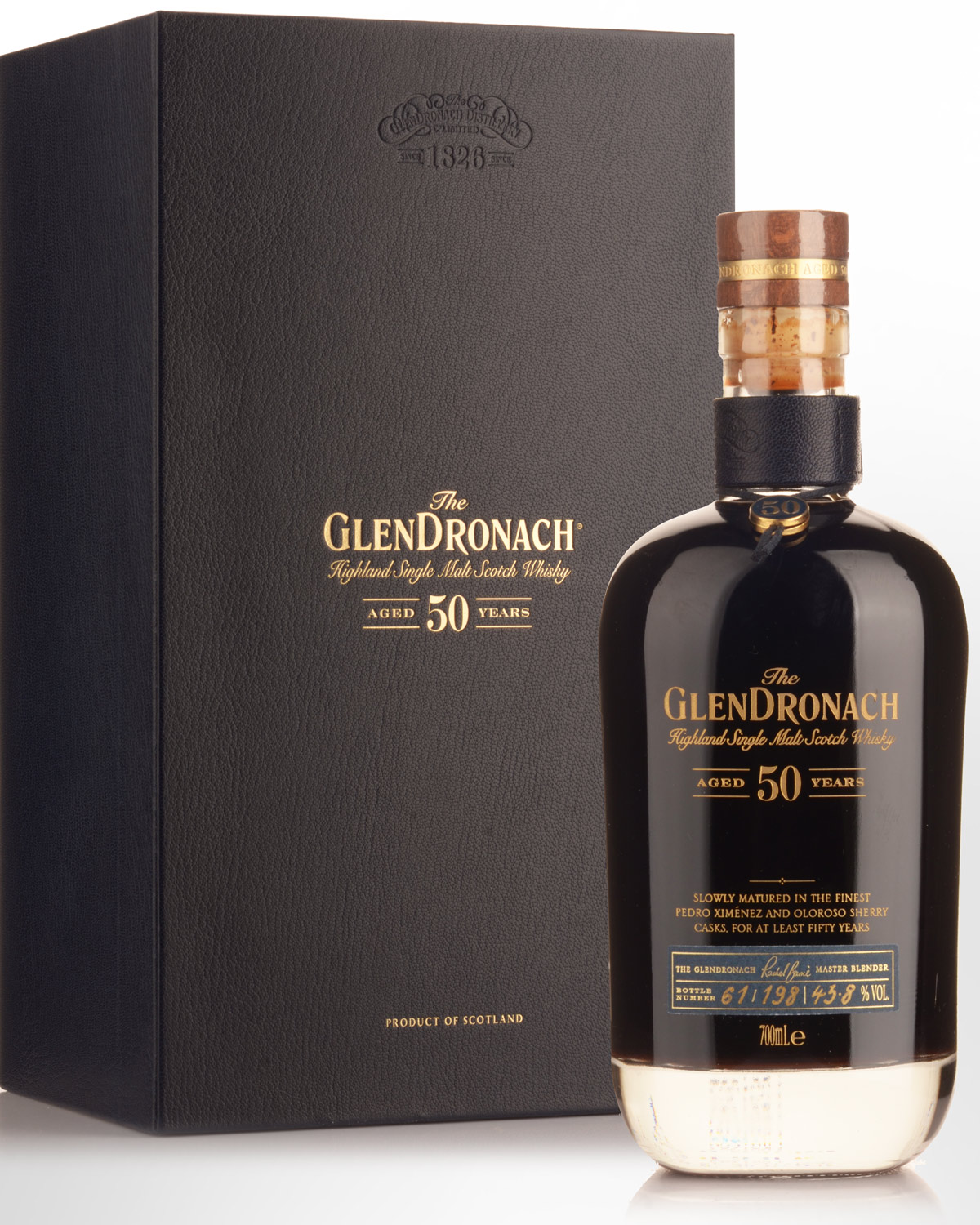 Glendronach 50 Year Old Cask Strength Single Malt Scotch Whisky (700ml)
The distillery's oldest expression to date. One only available.
Owners, Brown Forman continue their foray into the super-premium market with a ridiculously old Glendronach - reportedly the oldest on record (official bottlings rarely breach the 33 year mark). Rivalling the likes of Glenfarclas and Macallan, bottle #1 recently sold at auction at Sothebys for over AU $70K. That makes bottle #61 a relative steal.
Distilled in 1971 and decanted after five decades in select Oloroso and Pedro Ximenez sherry casks, personally selected by Master Blender Rachel Barrie, the casks were married for a final maturation in a single PX barrel. The whisky starts out with a full nose of ripe dark cherry and plum, giving way to plenty of stone fruit, gentian and a plume of smouldering tobacco sitting over nuanced notes of bramble, orange and cranberry. The palate promises a similar journey and a sure validation for how long this liquid has waited, passed down by several Glendronach custodians. Official tasting notes describe a front palate of dark chocolate, tobacco and cocoa while that profile morphs with smaller details of elegant plum notes and luxurious black cherry wrapped in a swathe of velvet espresso. Bottled with the full depth of a natural mahogany hue imbued by the slow maturation in rare Spanish oak, each bottle is presented with a bespoke wooden stopper featuring a gold engraved inlay and a fine genuine leather box embossed with the distillery marque. 198 bottles are available worldwide. 43.8% Alc./Vol. Non chill filtered.