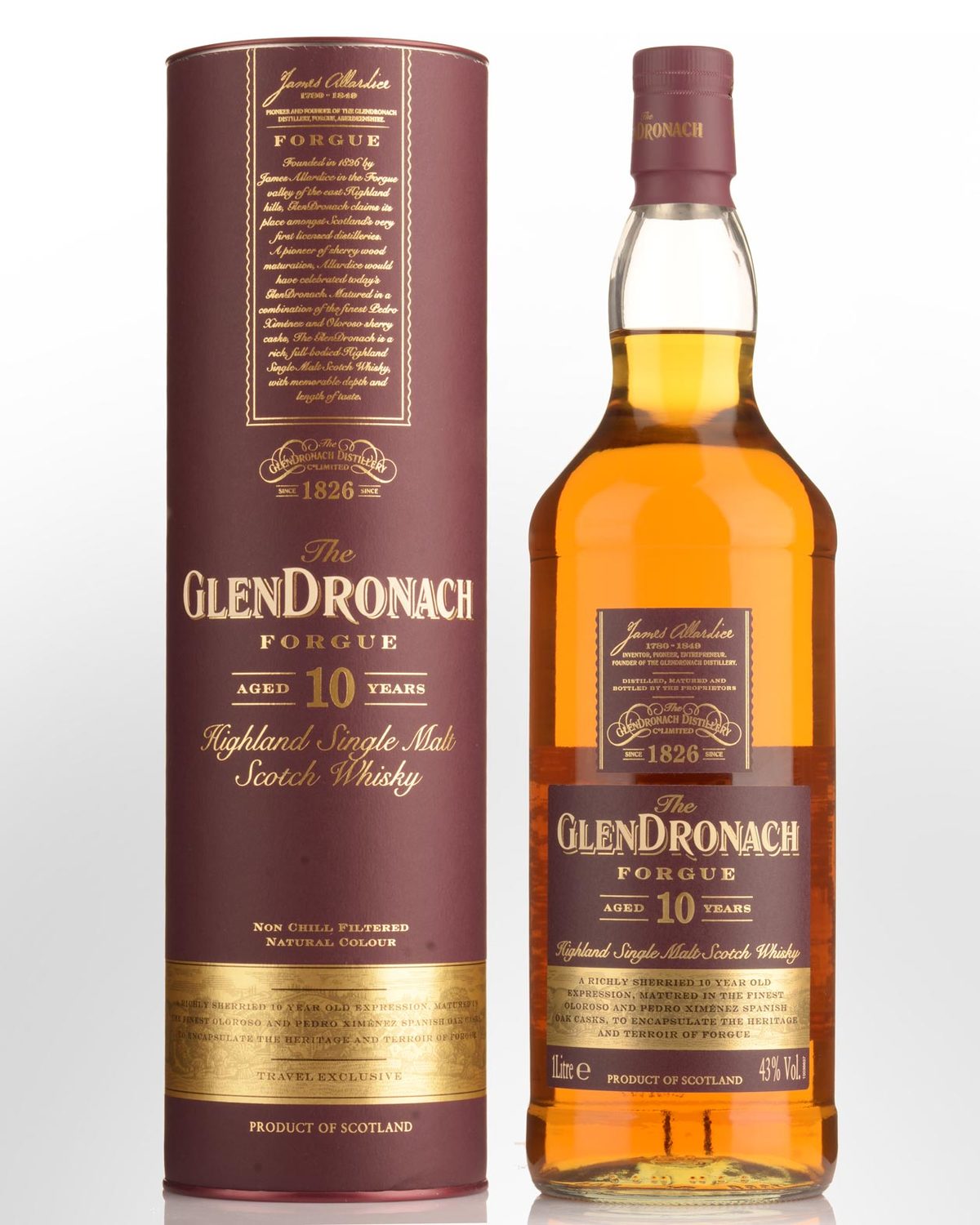 Glendronach Forgue 10 Year Old Single Malt Scotch Whisky (1000ml)
Speyside, Highlands,
SCOTLAND
The perfect Winter session whisky for those who don't like peat.
Named after the Valley in which the distillery is located, Forgue was hot on the heels of Glendronach's 15 year old re-release earlier this year (for Australia). It's a 10-year-old single malt matured in a combination of oloroso and Pedro Ximénez Sherry casks, also marking the distillery's first expression dedicated to Travel Retail.
Tasting note:
Amber gold. Builds with aromas of baking spice (cinnamon, vanilla), prunes, raisin cake and light orange zest. Feels like there's a little more PX than Oloroso influence, with nicely balanced, middle weight flavours of raisins, dried apricot and dark chocolate relieved by delicate peel freshness. Showing good body, texture and richness, it rounds off with gingery warmth, juicy fruit cake and bubblegum flavours through the aftertaste. Like a slightly toned down version of the 'Original', the one litre format and 43% ABV up the value.
Non chill filtered.