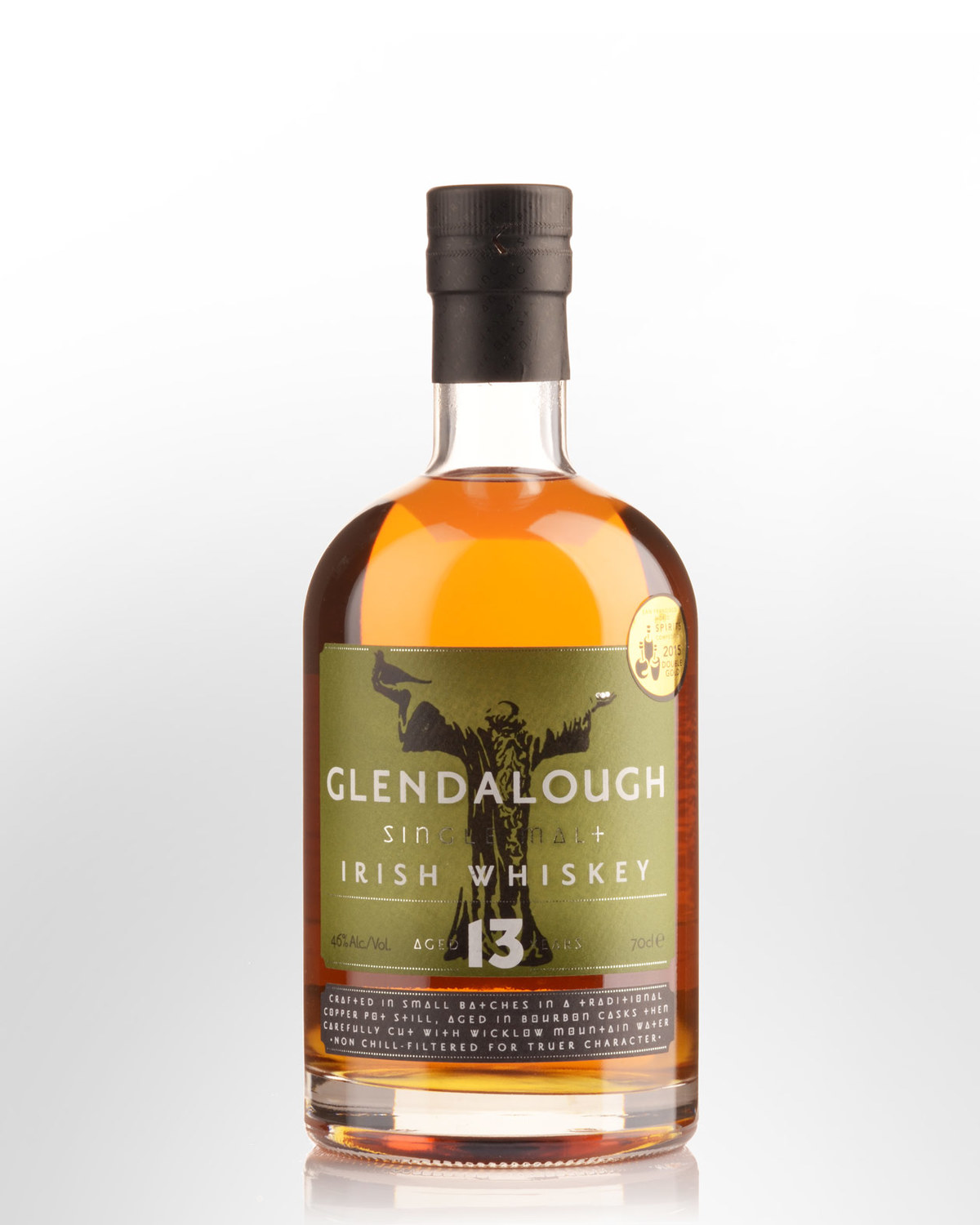 Glendalough 13 Year Old Single Malt Irish Whiskey (700ml)
IRELAND
Double Gold, Best Single Malt Irish Whiskey & Best Irish Whiskey at the San Francisco World Spirits Competition 2015.
Until recently, the number of distilleries in Ireland could be counted on one hand, a mute reminder of an industry that once numbered in the hundreds. Glendalough is part of the contemporary revival of the Irish distilling scene, set up by five friends from Wicklow and Dublin with a mutual love of Irish whiskey and a deep passion for craft spirits. The group had massive early success at the San Francisco World Spirits Competition in 2015, (considered one of the world's most prestigious spirits competitions, showcasing the very best of some 1,500 liquors). In all, nearly 50 bottles won awards, with Glendalough's 13 year old taking out the top prize for the Irish category. Subsequently, whisky writer Jim Murray has rated Glendalough's cask strength Mizunara finish expression a whopping 96 points.
Tasting note:
[tasted from a near empty bottle].
Deep bright gold. Beguiling; superb bouquet, exotic even by Irish standards with kumquat jam, fig paste; more vanilla oak and poached pear after exposure. Gorgeous purity. Fantastic freshness and texture; again orchard fruitiness repeats. Terrific length. Dries with hints of clove and just goes on and on. This is all about sublime mouthfeel and balance. Must try Irish.
Non chill filtered. 46% Alc./Vol.
Other reviews...
fresh dates sprinkled like a Shrove Tuesday pancake, with sugar and lemon... and a touch of lime, too... superb texture: the barley bristles with oaky spice while the light oils help get the spices established; dies slightly as the oak dries vividly and toffee kicks in; a touch milky too... a rather beautiful whiskey, spilling over with spices. A few tired casks evident though.
90 points
- Jim Murray's Whisky Bible 2017
Golden amber color. Delicate, creamy, fruity spicy aromas of cola, cherry chutney, and white toffee with a satiny, lively, fruity medium-to-full body and a warming, interesting, medium-length alpine honey lozenge, peppery spices, nuts, and minerals finish. A tasty and refreshing Irish whisky with a lots of appealing flavors.
International Review of Spirits Award: Gold Medal
94 points (Exceptional)
- tastings.com