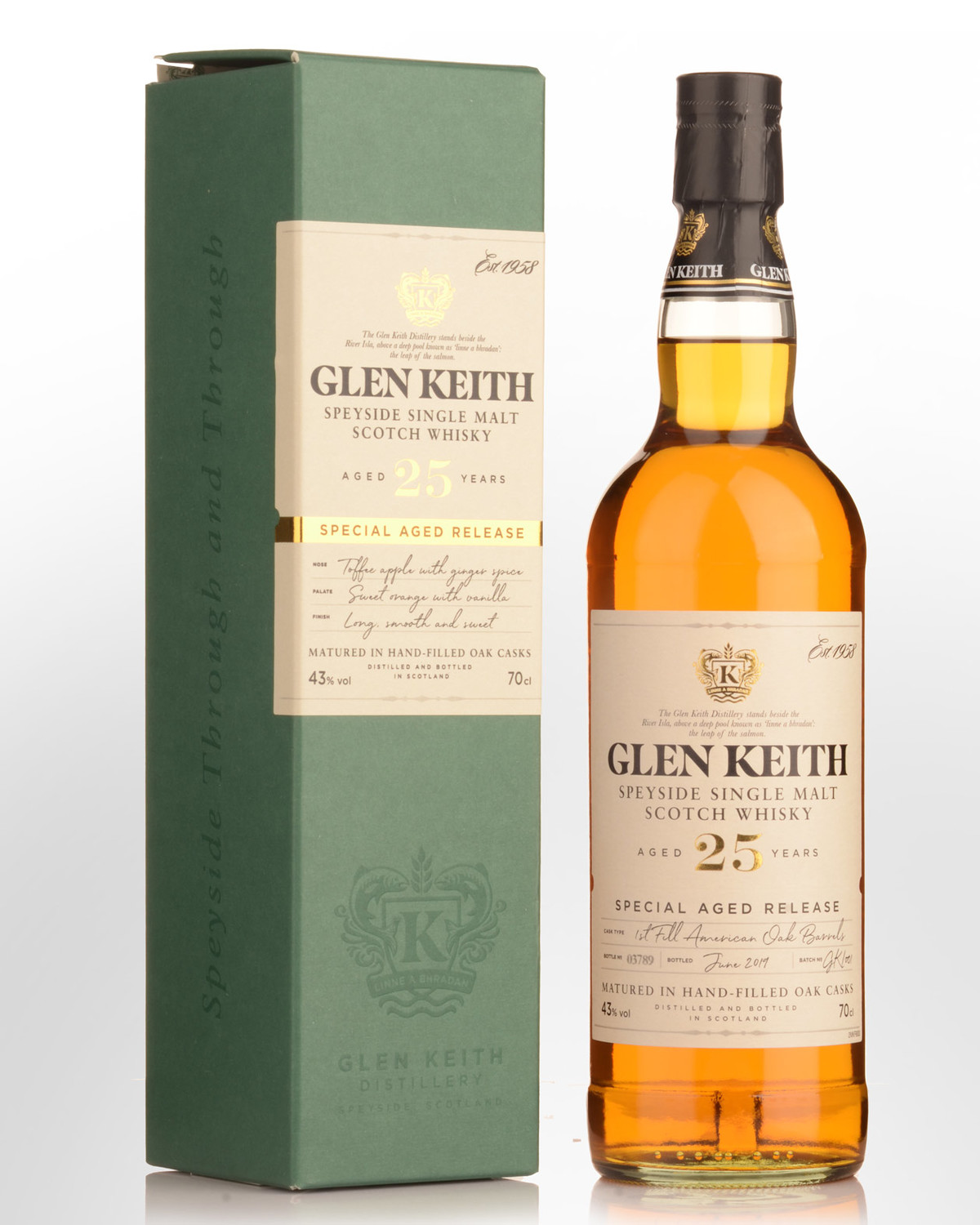 Glen Keith 25 Year Old Single Malt Scotch Whisky (700ml)
Speyside, Highlands,
SCOTLAND
Another venerable age statement release from an otherwise quiet distillery, otherwise dedicated to supplying the Chivas Regal and 100 Pipers blends.
Glen Keith was built beside the Linn of Keith in 1959, next to the ruins of Milton Castle, using local stone.The distillery sources water from springs on Balloch Hill and they use lightly peated malted barley. Originally designed for triple distillation, it changed over to double distillation in 1970. The stills are slender with long, upward-angled lyne arms, influencing the distillate's light and fruity character. Mothballed in 1999, it was reopened by new owners, Pernod Ricard in 2013 after a complete refit, which included a new mash tun and washbacks.