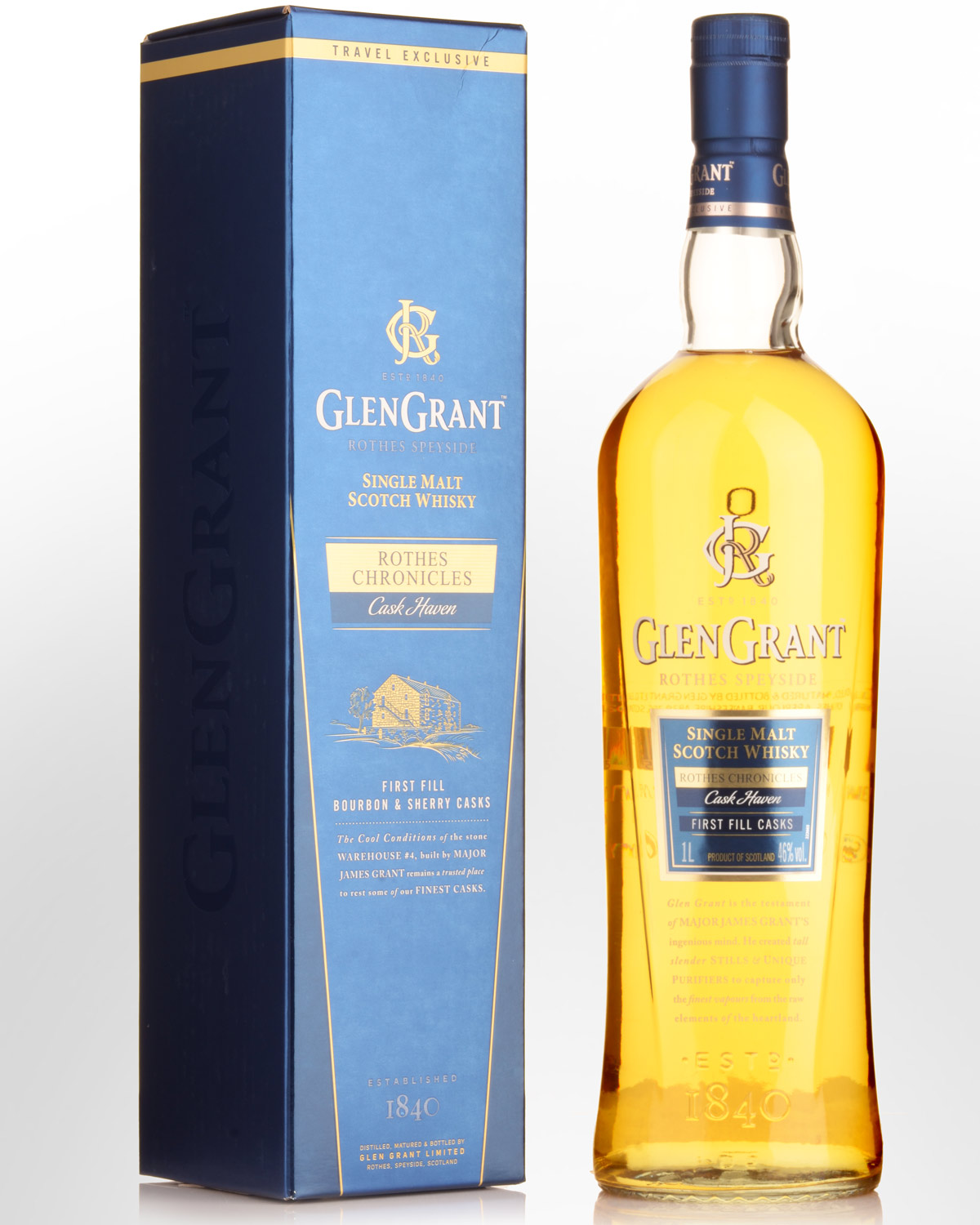 Glen Grant Rothes Chronicles Cask Haven Single Malt Scotch Whisky (1000ml)
Speyside, Highlands,
SCOTLAND
'Cask Haven' is a duty free exclusive that's snuck its way into a handful of Australian retail stores, but at a dramatically inflated price.
This is the first bottling in Glen Grant's Rothes Chronicles series, named after its home town in Speyside. Described as a full-bodied malt drawn from a selection of first-fill Bourbon and Sherry casks, you can anticipate a classic Speysider with a nice balance of vanilla and sherried fruit notes. In other words, an 'everyday' GG plus a little bit more besides. Given it's bottled at 46% in a one litre format just adds a little extra sweetness to the value. Very limited stocks.