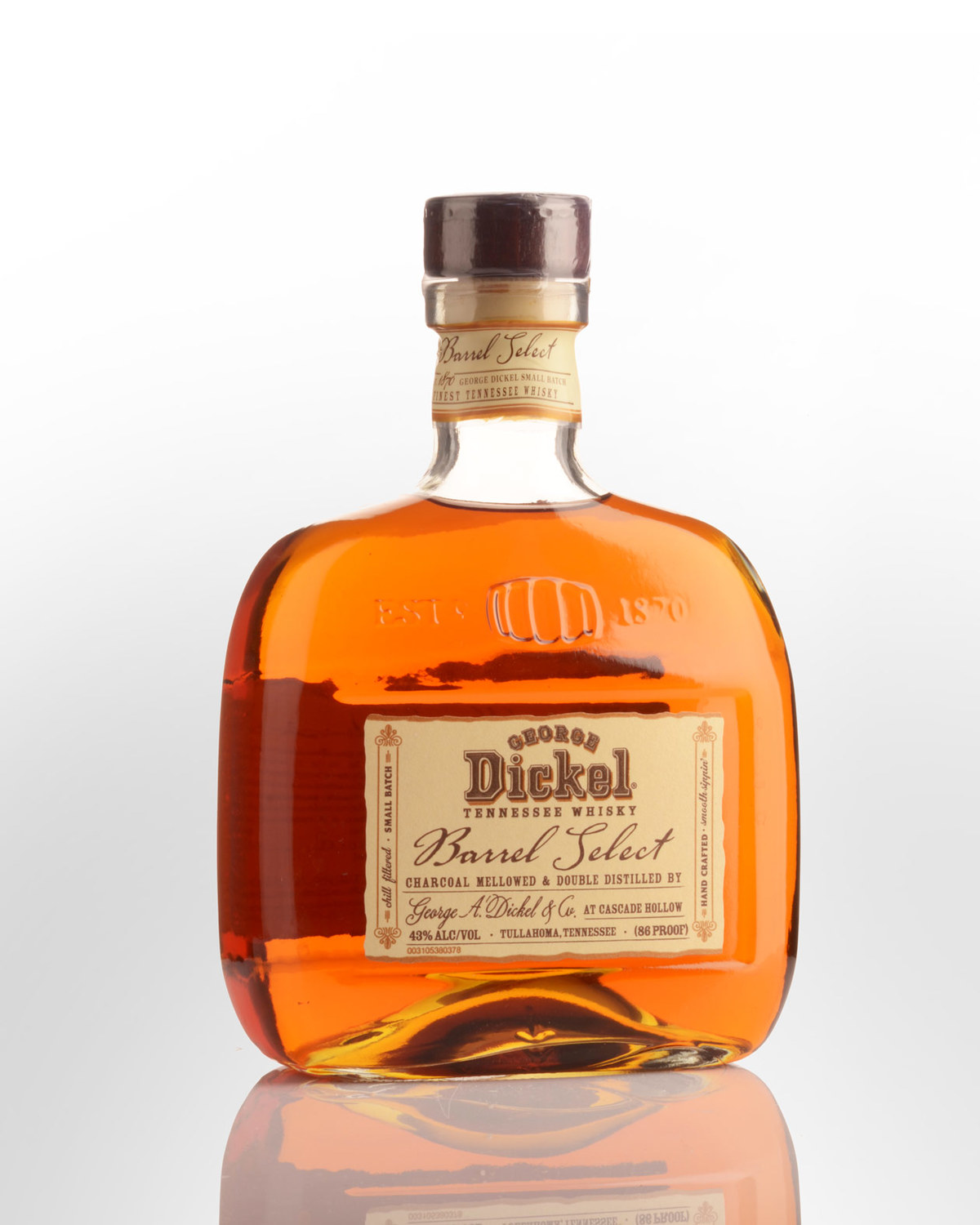 George Dickel Barrel Select Tennessee Whiskey (750ml)
George A. Dickel was a successful merchant living in Nashville when he visited Tullahoma with his wife Augusta in 1867. Six miles northeast of Tullahoma, he discovered Cascade Hollow. Nestled on the Highland Rim of the Cumberland Plateau, this tiny town lies about halfway between Nashville and Chattanooga. The ancient limestone shelf of this plateau provides water than runs fresh and clear from the nearby Cascade Springs, and it made the perfect spot to build a distillery. By 1870, George A. Dickel had distilled his first bottle of Tennessee Whisky. The Distillery is presently run by Master Distiller John Lunn who is continuing this handmade process as set forth by George Dickel and again by Ralph Dupps.
Tasting note: The newest member of the portfolio and worth every penny. It's the distillery's 'super-premium' offering, produced in small batches and (for now anyway) small quantities. It is my favorite of the three Dickels from a pure taste perspective, with a lushness, roundness, sophistication and grace not often seen in a bourbon or Tennessee whiskey. All of the flavors of the other two Dickels are in here, and they're in perfect balance and very tight. (Note: my review was from the first bottling, which was a rectangular-shaped bottle with white lettering. There has since been a second bottling, which I have not yet tasted.) 92 points
- note sourced from The Malt Advocate, 4th Quarter 2006 Issue-Vol. 15#
Other reviews... Attractive scents of peanut butter, citrus peel and unsalted butter. The palate entry showcases the peanut quality, but adds a hint of charred oak; at midpalate the taste profile becomes more bacon fat-like and smoky, with nuances of palm oil, nut paste and cream. Rating: 90-95 points


Click here
to learn more about American Whiskey.