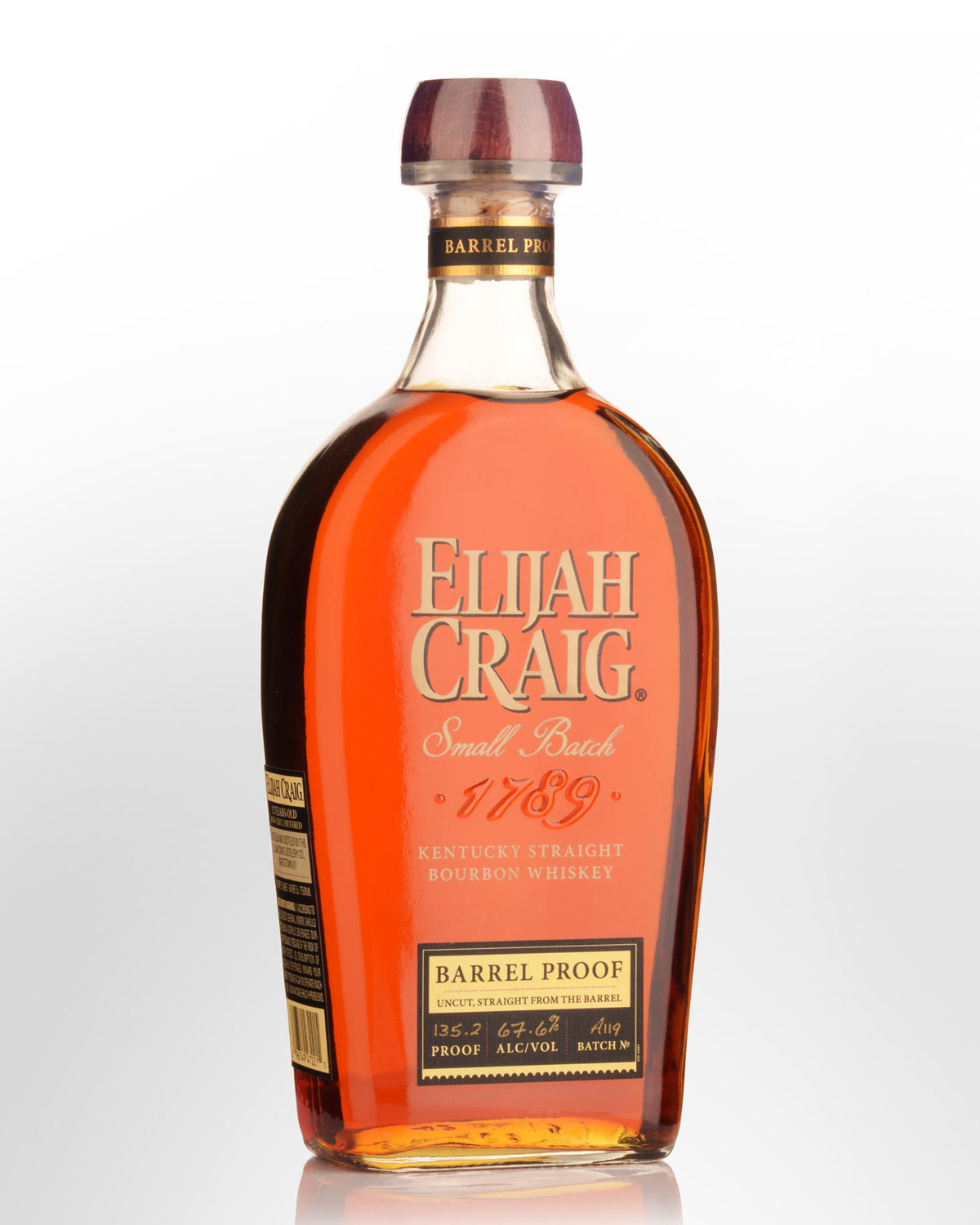 Elijah Craig 12 Year Old Barrel Proof Bourbon Whiskey (750ml) - Batch A119
Strictly limited to one bottle per customer.
A non chill filtered release with previous editions garnering considerable praise from Bourbon enthusiasts, including No.1 in Whisky Advocate's 2017 Top 20. This particular batch left Jim Murray impressed. In fact, it was one of the highest rating Bourbons in his 2021 Whisky Bible. Sheer chance led us to discover and import a tiny quantity for Australia. While it's not the most sophisticated Kentuckian of recent years, it is one of the most emphatic: The aroma packs a punch with a straight-from-the-barrel whiff of nose prickling, penetrating alcohol; Shellac develops into vanilla bean and fresh sawn oak with cinnamon and toasted coconut in support. The entry is creamy, vanilla-heavy; mid palate is dense and chewy, though surprisingly approachable until the atomic ABV explodes in a mouth-coating, mouth-tingling wave of oaky sugars and booming spices. Layers of orange zest, cocoa, caramel and vanilla are left in the wake. Whew! If you're looking for a whiskey to separate the men from the boys, this is your bottle. Batch A119. 67.6% Alc./Vol. To give as many as possible a chance, this is strictly limited to one per customer.
Other reviews... When you get this degree of toastiness from a Bourbon, either there has been one hell of an average temperature rise in Kentucky. Or this has been plucked from near the top of a warehouse where it has been cooking happily for over a decade. The result is a Bourbon that takes no prisoners. It is also a fascinating bourbon, not just because of the intensity of the blood oranges on the nose or the prickle of the splinters on the palate. But it is because it shows an inordinate degree of copper in the flavour profile, the mid-point to the finish in particular. It is as though something was just done to the still, maybe some repair work, just prior to this being distilled. And that to the blindingly busy small grain input and the result is a bourbon of cor blimey richness!
96 points - Jim Murray's Whisky Bible 2021
[previous batch] As bourbon matures in new charred oak barrels over time, it approaches a perilous point when the oak dominates the flavor. To sip Elijah Craig at 12 years of age—at full barrel proof, without dilution or filtering—is to taste bourbon at its apex, so dangerously close to going over the crest of the hill, yet delivering a massive mouthful of incredibly robust flavors that drape leathery oak over a gooey caramel core, sprinkled with baking spice, while candied nuts and tobacco leaf notes appear on a drying finish dusted with cocoa. 94 points - whiskyadvocate.com
[previous batch]
A top tier barrel proof bourbon that deserves to be experienced. If Heaven Hill can ever catch up with demand on this one and make it more readily available, watch out. It could send shock waves through the barrel proof bourbon market.
- breakingbourbon.com