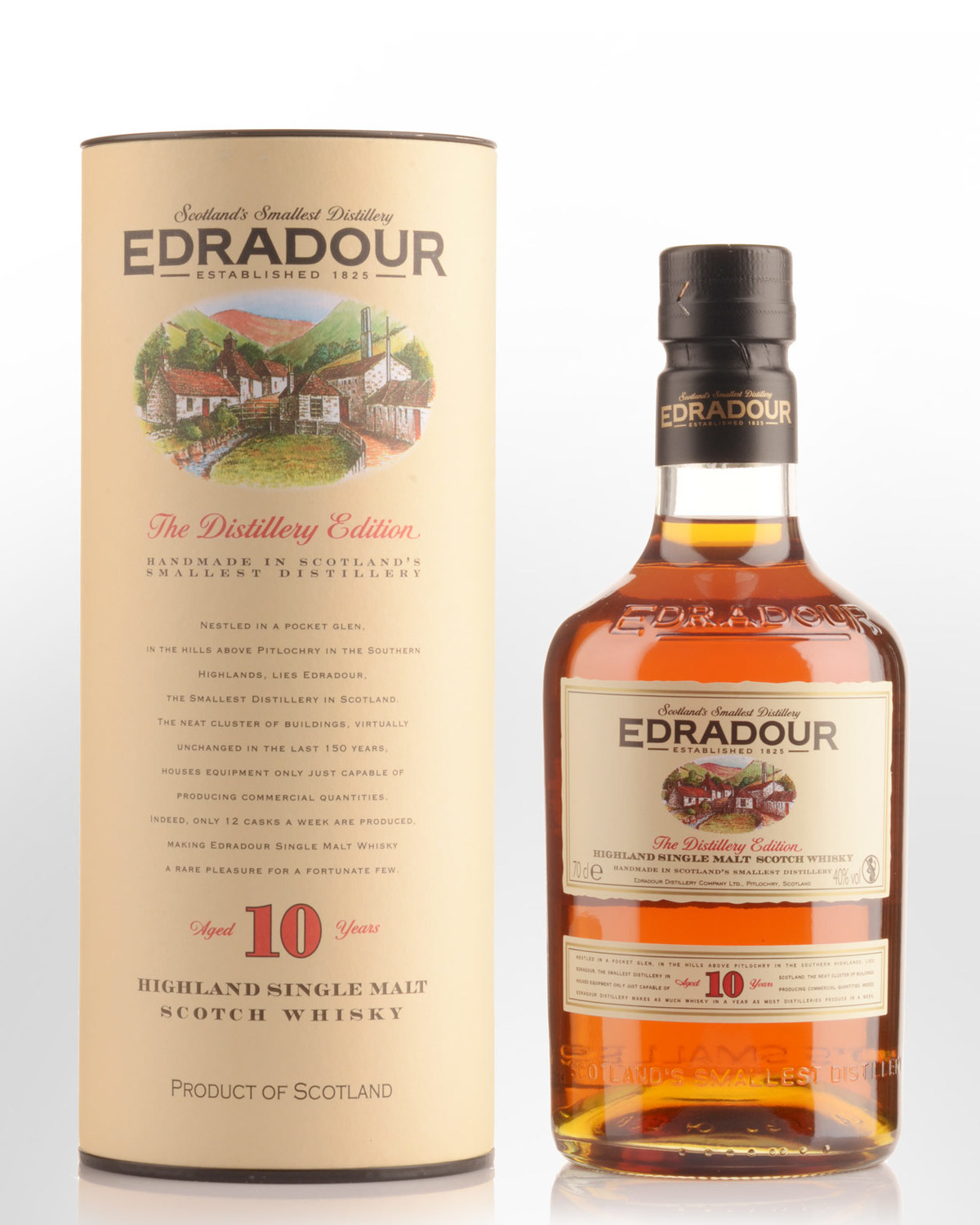 Edradour The Distillery Edition 10 Year Old Single Malt Scotch Whisky (700ml)
One of the tastiest buys in the 10 year old category, full stop.
Being barely capable of commercial volumes, it's surprising that the equipment at Edradour has remained unchanged since the new owners took over (about twelve casks of whisky are produced a week). Despite this, they've committed to a general 'house' release with broad distribution: The "Distillery Edition" is aged in a combination of Oloroso Sherry and Bourbon casks, and unlike the rest of the collection, this is chill-filtered at 40% ABV
Tasting note:
[Batch 26/03/2014]
Topaz / polished copper coin colour. Pretty with floral overtones to the malt (rose petal?). Succeeds over earlier releases as something that grows on you straight. Medium dry and deliciously spicy, though not quite as chewy or dense as the rest of the pack, the distinctive, fruity-pure finish is lipsmacking enough to keep you aroused at length. One of the tastiest buys in the 10 year old category, full stop.
40% alc./Vol.
Previously tasted...
[tasted 2013]
Deep amber gold. Vanilla malt, hints of oatmeal and soft spice on the nose. Light entry features shortbread and gentle spiciness followed by subtle orchard fruit and shortbread aftertaste. Atypically pedestrian.
88 points
40% Alc./Vol.
Other reviews...
Brushed amber color. Aromas of salt caramel, roasted nuts, and spicy bread pudding with a silky, dry-yet-fruity medium-to-full body and a malted chocolate, minted melon, sour cream pastry, and mossy earth finish. An interesting combination of grain, fruit, and earth.
International Review of Spirits Award: Gold Medal
92 points (Exceptional)
- www.tastings.com