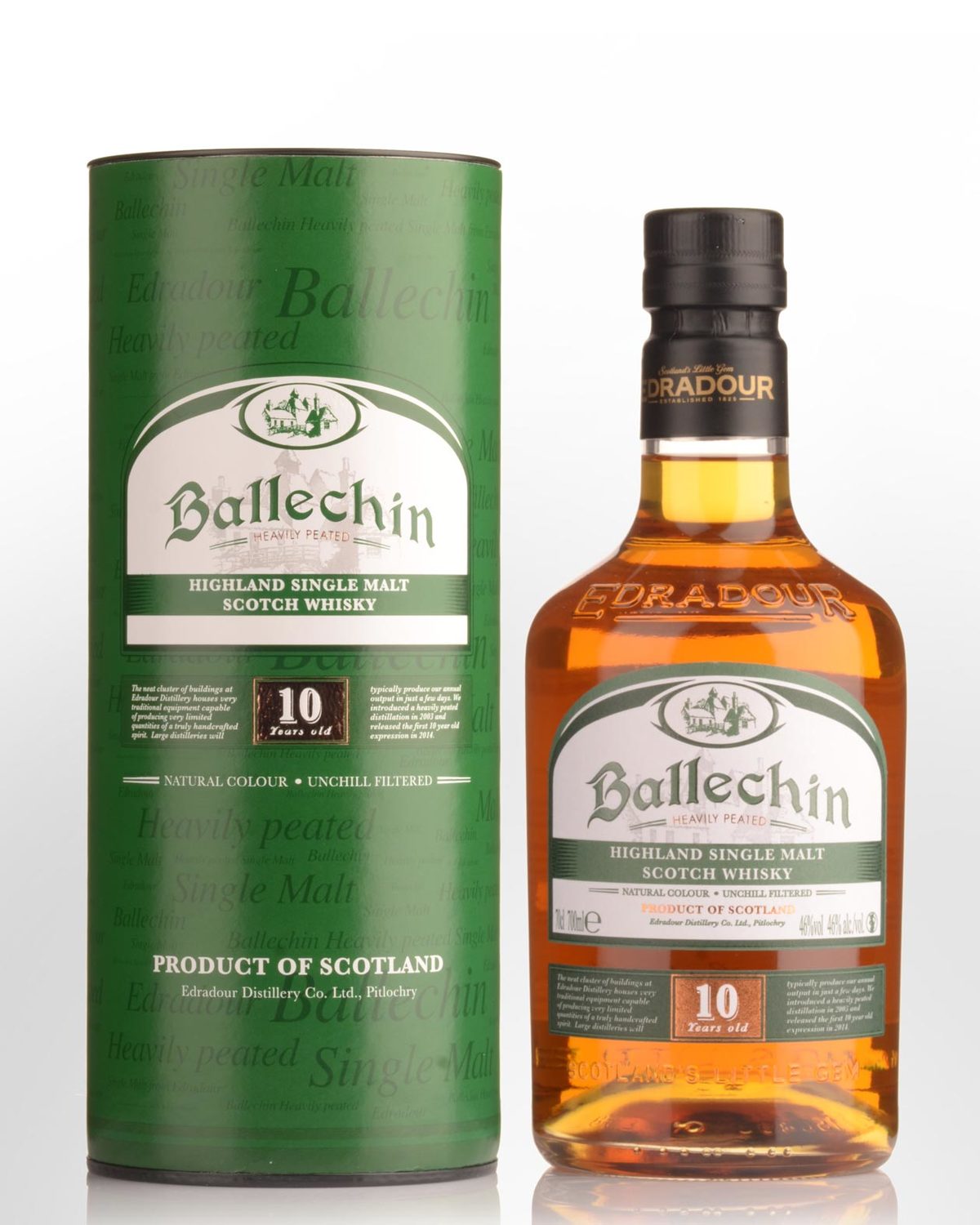 Edradour Ballechin 10 Year Old Single Malt Scotch Whisky (700ml)
At the asking price, about everything you could want in a heavily peated dram. Look out Ardbeg 10!
"Ballechin" is the heavily peated version of Edradour and comes matured in a wide variety of wood types. The name originates from a fellow Perthshire farm distillery, which sadly closed its doors in 1927. Alfred Barnard, who catalogued all the distilleries in the UK in the 1880's, made reference to having tasted a peated dram there. This new-age Ballechin is a whisky born out of experimentation. Launched in 2003, and with a whopping phenol content (a minimum 50 ppm), this is predominantly drawn from ex Bourbon casks with a generous top dressing of ex Oloroso Sherry to create added depth and greater complexity. It's finished at 46%, without chill filtration, to retain the true cask character.
Tasting note:
The emphasis is on earthy peat rather than the maritime kind: Honey and toffee thread through the smoke, nuanced with old leather, smoked ham, cigar box, lucerne mulch, grain store and mint chocolate. Vibrant, fresh and juicy on entry building towards a deluge of sooty peat, chilie chocolate, dried herbs and late peppermint in the final stages. At the asking price, this is about everything you could want in a heavily peated dram. Look out Ardbeg 10!
46% Alc./Vol.
Other reviews…
After eight no-age-statement releases of Edradour's heavily-peated Ballechin, the brand finally comes of age as a core product. It is bottled at 10 years of age after maturing in a combination of bourbon barrels and olorososherry casks. Earthy peat and fragrant spices on the nose, old leather, and faint toffee. The palate initially offers very fruity peat, then newer leather, aniseed, and plain chocolate, with lingering fruity peatiness. More plain chocolate and ginger in the smoky, medium-length finish.
46% Alc./Vol.
85 points
- www.maltadvocate.com, reviewed by: Gavin Smith (Winter 2015)