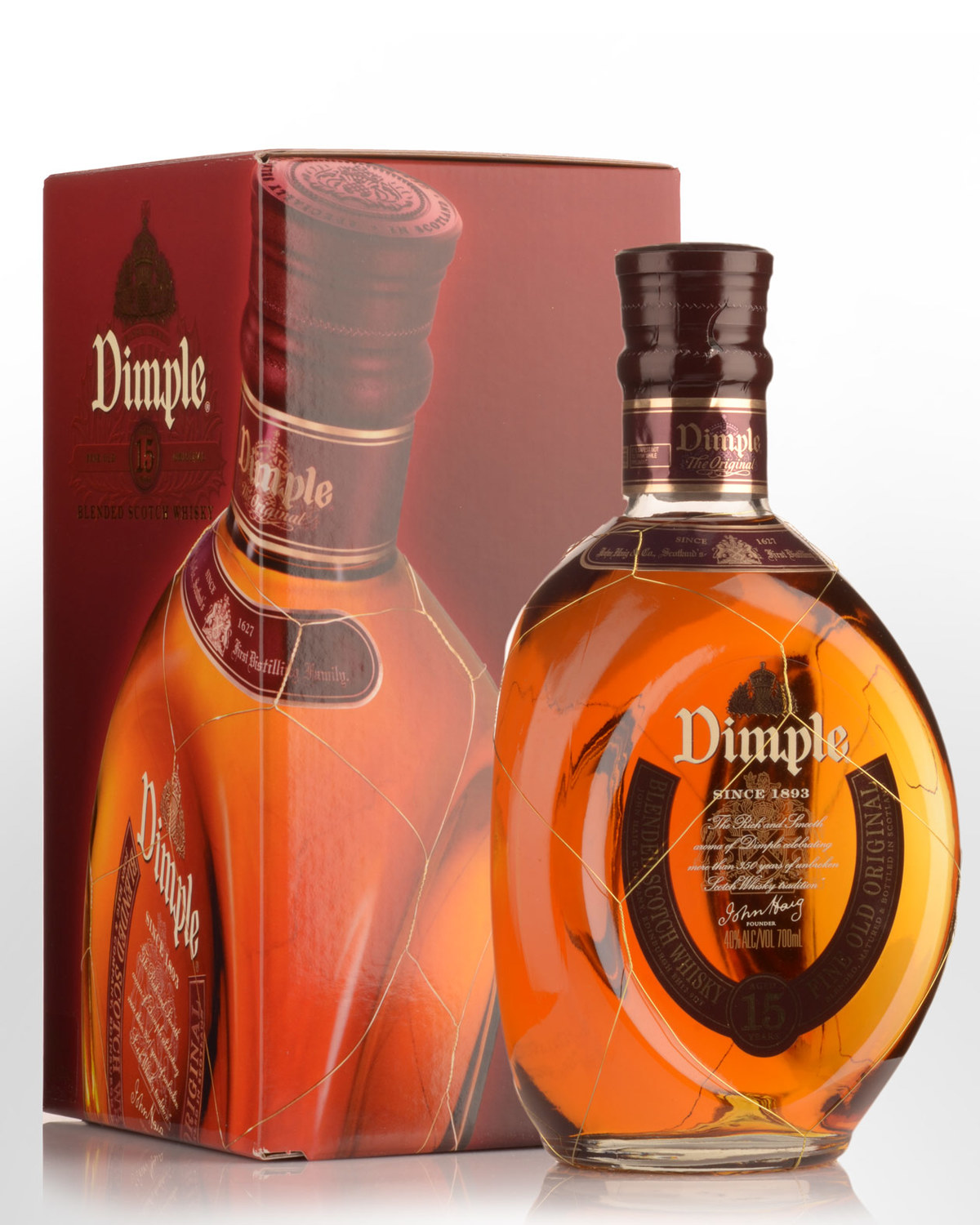 Dimple 15 Year Old Blended Scotch Whisky (700ml)
This distinguished, deluxe Scotch is a subtle blend of 15 year old whiskies considered as special as the uniquely designed 'pinched' bottle that holds it. The container was actually the world's second trademark bottle design, officially registered in 1919 - Coca Cola's was the first. The wire netting around the bottle, now merely decorative, was originally used to keep the cork from expanding out in extremes of temperature.
Tasting Note: Medium amber in colour, this is an elegant scotch with some complexity, wood aromatics and a light palate that finishes dry. Glenkinchie, a lowland distillery features strongly in the blend and is no doubt responsible for a degree of Dimple's softness. 40% alc./vol.
Other reviews... A sturdier dram than before, but over-sweet and still fails to get my pulse racing.Rating: 79- Jim Murrays Whisky Bible 2006.
 Click here to learn more about Scotch Whisky