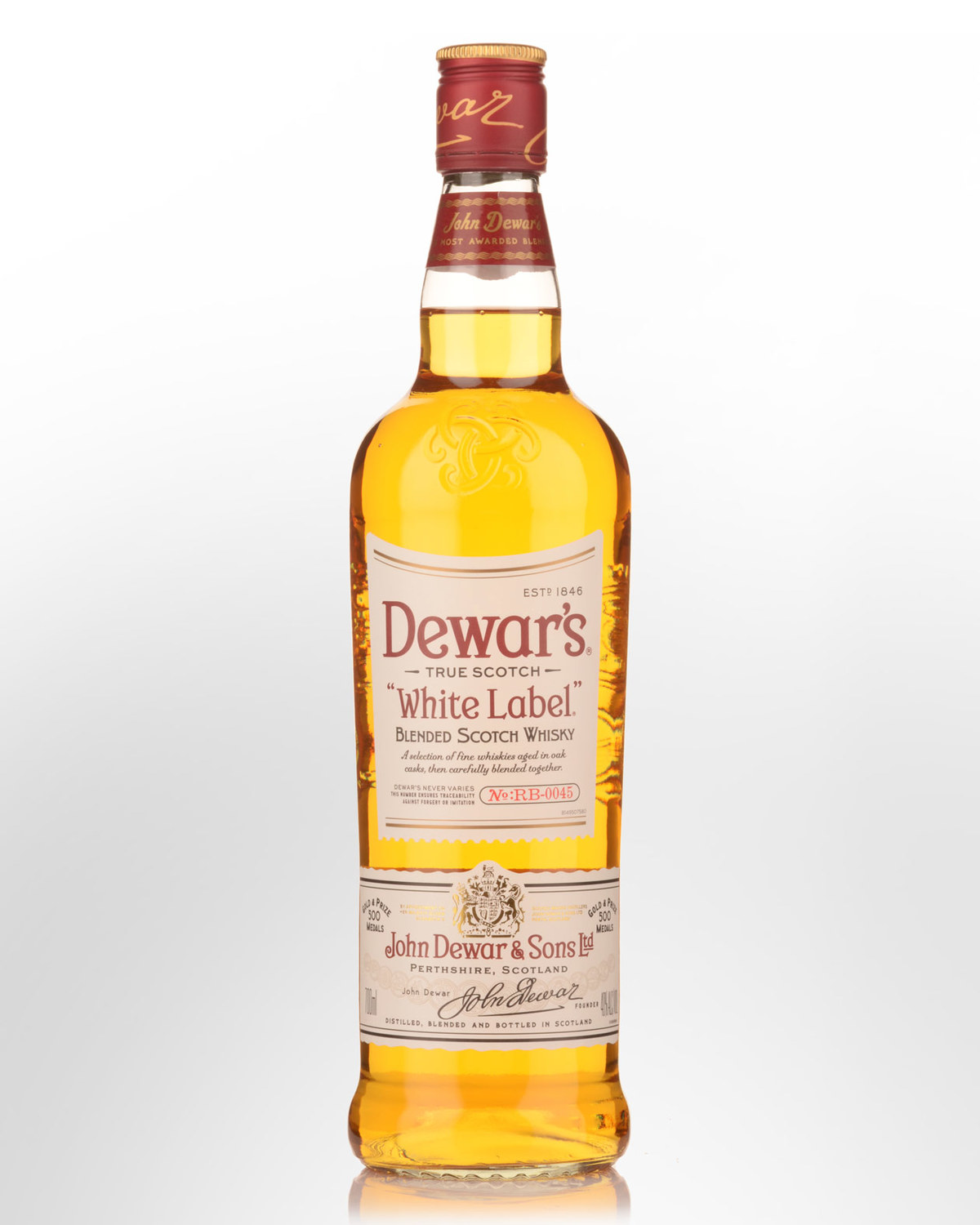 Dewar's White Label Blended Scotch Whisky (700ml)
SCOTLAND
Dewar's, for one reason or another has become extremely popular amongst American whisky imbibers. Perhaps it is their preference for lighter tasting beers that extends into their tastes for Scotch? The sixth best-selling scotch in the world, John Dewar was the first to bottle whisky with his own name on the label as a guarantee of quality (circa 1846.) Dewar was also the first to move away from stoneware jars and kegs, to begin selling the product in bottles. As this bought the cost of the product down significantly, the practise soon became the custom. After Dewar died in 1880, his two sons Thomas & John set off abroad, successfully signing up 27 new agencies greatly expanding the business.
In 1898, the brothers returned to build the Aberfeldy distillery, which to this day remains the primary source of the Dewars blend. Perhaps Dewars most curious claim to fame, however, occurred in the same year when the company hired Thomas Edison to shoot the worlds first ever moving picture advertisement for a commercial product. It featured, not surprisingly, dancing kilted Scots.
This blend consists of up to 40 different single malt and grain whiskies. Light in colour and body, elegant with aromas and flavours of new oak dominating over a sweet, heathery background. Clean, faintly spicy, slightly drying finish. Dewar's is a distinctive though subtle drink. As an introduction to Scotch, its unassuming character makes it ideal.
Other reviews... Nose: New leather upholstery. Polished oak. Beeswax. Hint of pine. Palate: Firm body. Fresh, crisp,toast. Very spicy. Ginger-dusted melon. Finish: Vanilla. Oak. Slightly piney again. Resiny. Comment: Decisive, cleansing and refreshing. A civilised apertif before oysters Rockefeller and a New York strip steak. Rating: 8/10 -  Michael Jackson, www.whiskymag.com
 Click here to learn more about Scotch Whisky