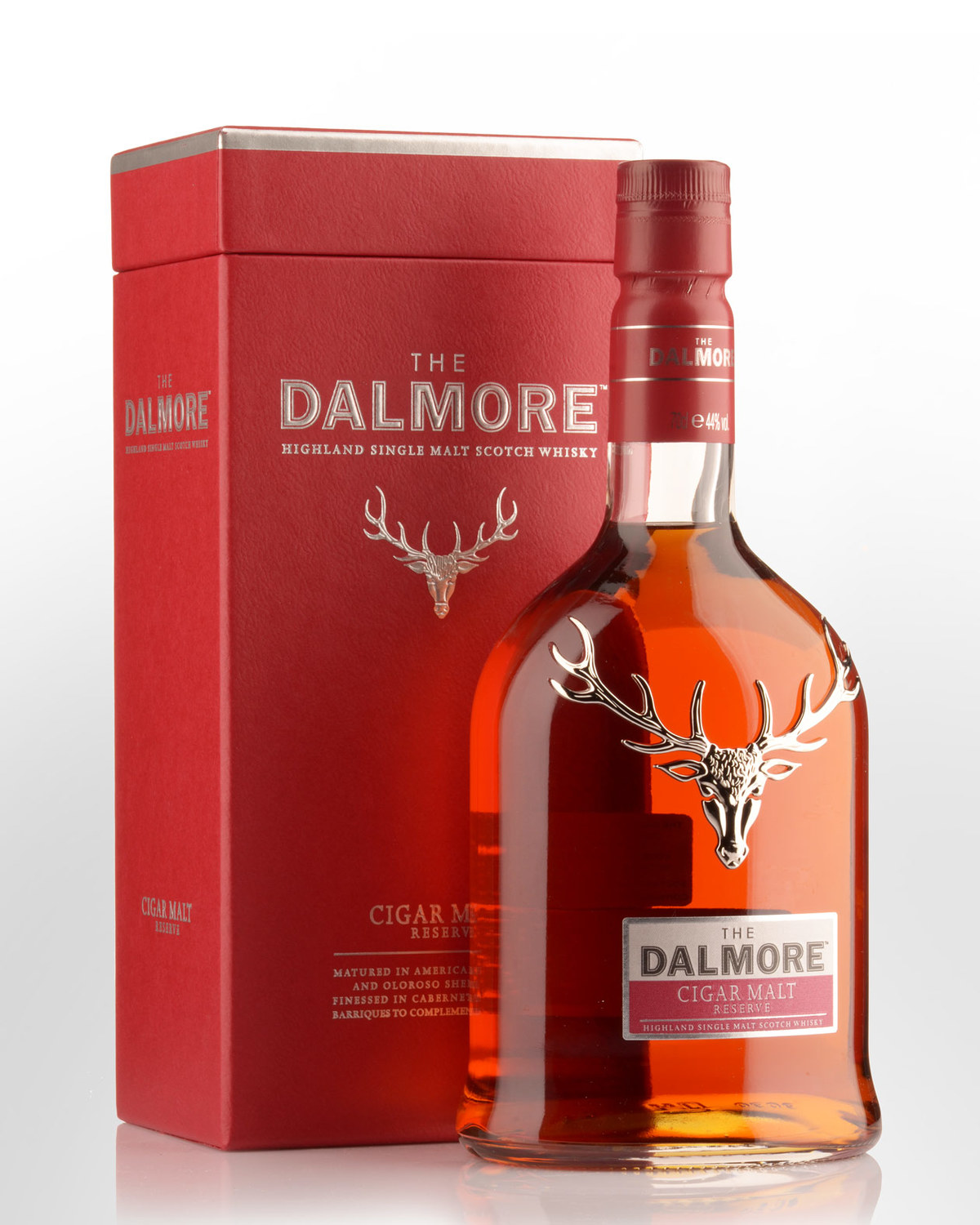 Dalmore Cigar Malt Reserve Single Malt Scotch Whisky (700ml)
Dalmore, located just north of Inverness, was founded in 1839. The distillery is distinguished by its use of soft, peaty water from the nearby River Averon, and its unique, flat-top stills. One of the most expensive bottles of whisky ever sold was a 62 year old Dalmore, purchased for a little over 25,000 GBP. In true Scottish fashion the bottle was finished in one evening amongst friends! Dalmore was also the first malt whisky to be exported to Australia, consumed on our shores as early as 1870.
After a double distillation, 30% of the Dalmore Cigar Malt was aged in American white oak barrels and the other 70% in sherry butts that had previously been used for Gonzalez Byass's rich, sweet Oloroso Matusalem. This whisky is a blend of 10 and 14 year old Dalmore single malts.
Other reviews... Back due to popular demand in the U.S., this new incarnation of the Cigar Malt sees the percentage of ex-oloroso 'Matusalem' sherry wood ramped up from 60 to 70 percent. Pass the Partagas! Spicy Christmas cake with rich sherry notes on the nose. Fragrant, with figs, cinnamon, ripe oranges, and glacé cherries. Robust sweet toffee and mango flavors, with oloroso sherry, vanilla, and lively spices. Medium to long in the finish, with ginger, treacle, and licorice. 44% Alc./Vol. 92 points
- www.maltadvocate.com, (Vol. 20, #3) Reviewed by: Gavin Smith.
Honey-amber color and a big butterscotch aroma. Intriguingly dry and earthy, with leather, tobacco, dark chocolate and clove flavors, which accelerate with repeated sips and linger on. Add ice if you must, but avoid watering down this delicious after-dinner treat, which would be even better accompanied by a well-selected dark chocolate or two. 44% Alc./Vol. 96 points - Wine Enthusiast Magazine.
Click here to learn more about Scotch Whisky