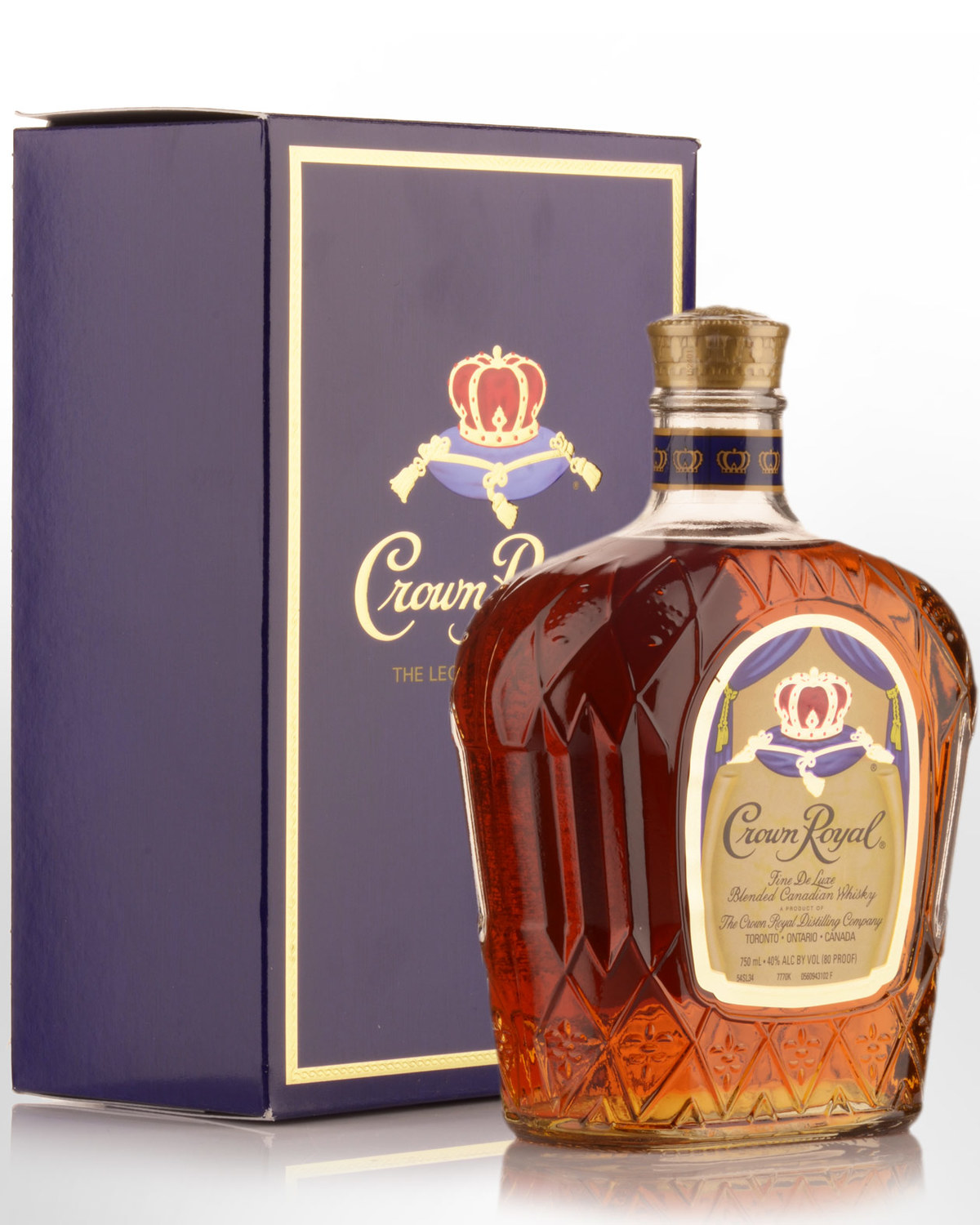 Crown Royal Blended Canadian Whisky (750ml)
Crown Royal was originally created to commemorate the Royal visit to Canada by Britains King George VI and Queen Elizabeth in 1939, and has since become the biggest selling Canadian whisky in the United States. The distillery stores an astonishing 1.25 million barrels and incorporates up to 50 different whiskies in its final blend. The pure water of Lake Winnipeg in Gimli, Manitoba is an essential ingredient in the production.
Tasting notes: Bright gold with a gold ochre hue. The nose is a virtual merry go round of spice and fruit with pineapple and banana between flashes of spicy rye, vanilla and creme caramel. Imagine your favourite American Rye, only slimmed down, smooth and ultra sexy. This is seductive stuff from the get go and the palate doesn't let up. Sweet baked apple and custard like flavours are served up in a gently warming, spicy wrap with impeccable balance. Long, subtle aftertaste of toffee apple, spice and creme caramel,  finally finishing dry with a dusty cocoa fade. It's Canadian whisky as most will never have experienced it. Forget CC and find out what all the fuss is about! 40% Alc./Vol.

Other reviews... Nose: Seriously big rye offers a hard and fruity edge to the soft corn and oak. Palate: rock-hard and crisp mouth arrival thanks to the early rye, softens for the corn and then the rye sends some fruity shockwaves around the palate. Finish: bitter and booming, big controlled oak finale on gentle oil. This has definitely changed in the last seven or eight years as all blends must. It has a slightly larger rye dependency than of old but the mouthwatering effect is sublime. An international great. 93 points - Jim Murray's Whisky Bible 2005