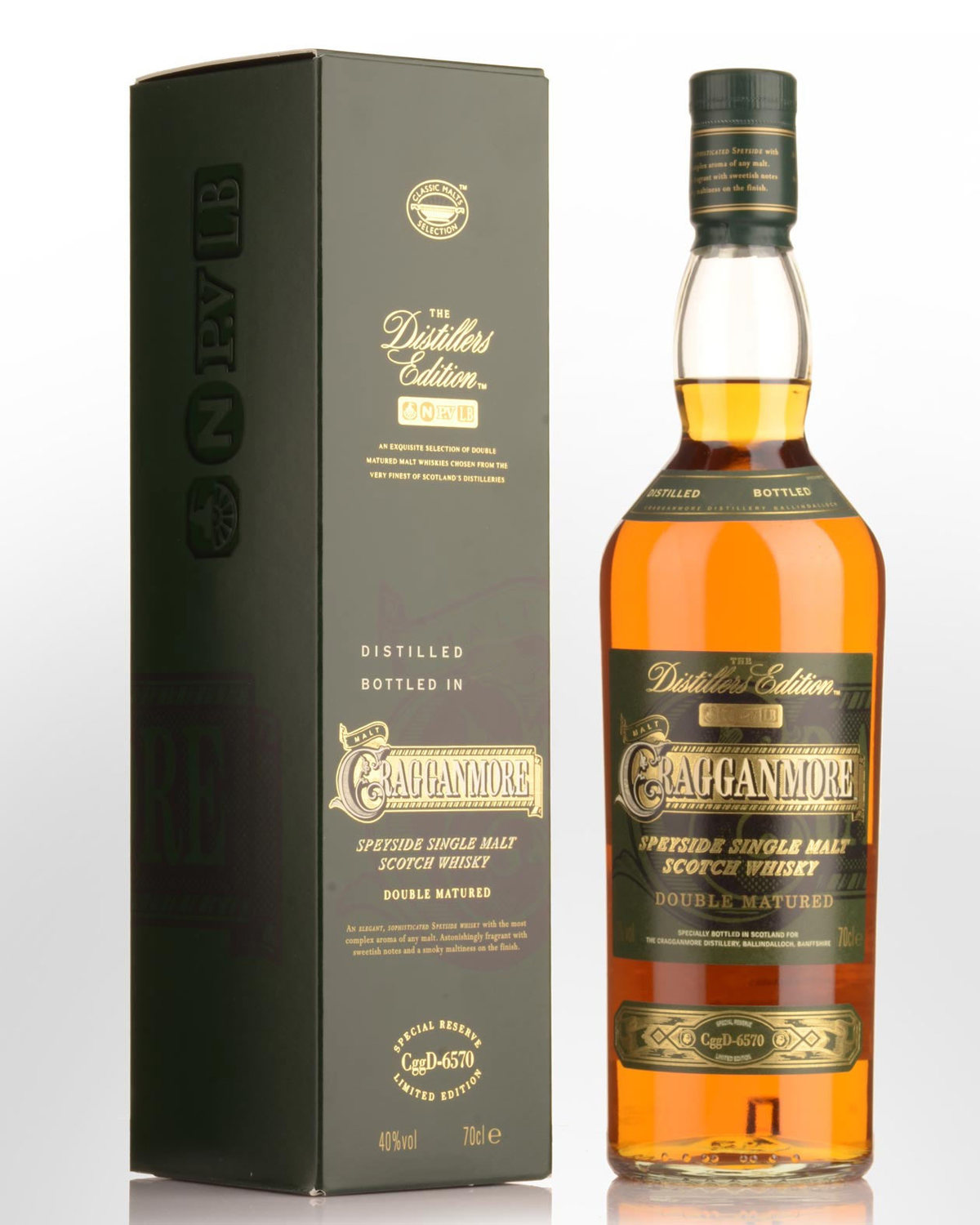 Distilled/bottled dates may vary

Nick's Import

Reduced
Cragganmore Distillers Edition Double Matured Single Malt Scotch Whisky (700ml)
Speyside, Highlands,
SCOTLAND
All six of Diageo's 'Classic Malts' have released limited edition 'Distiller's editions', which are finished in special casks selected by the master distiller.
The Distiller's Edition Cragganmore returns to the past and brings a new dimension to this benchmark malt, via the finishing of the whisky in Port-wine cask wood. Doing so, Cragganmore's Master Distiller has found a wonderful partner, adding succulent plummy fruit notes to the malt.
Tasting note: Bright brassy gold. Aromas of light caramel fudge, cinnamon and vanilla. Later passes reveal a fruity aspect as honey drizzled pear and light prune over toasted oatmeal. A relaxed, medium bodied malt offering spiced plum, blueberry muffin (?) and vanilla flavours rounded off with a peppery flourish. More depth on the finish. The port adds a discreet enhancement and there's distant peat in the aftertaste. Eminently drinkable. 40% Alc./Vol.