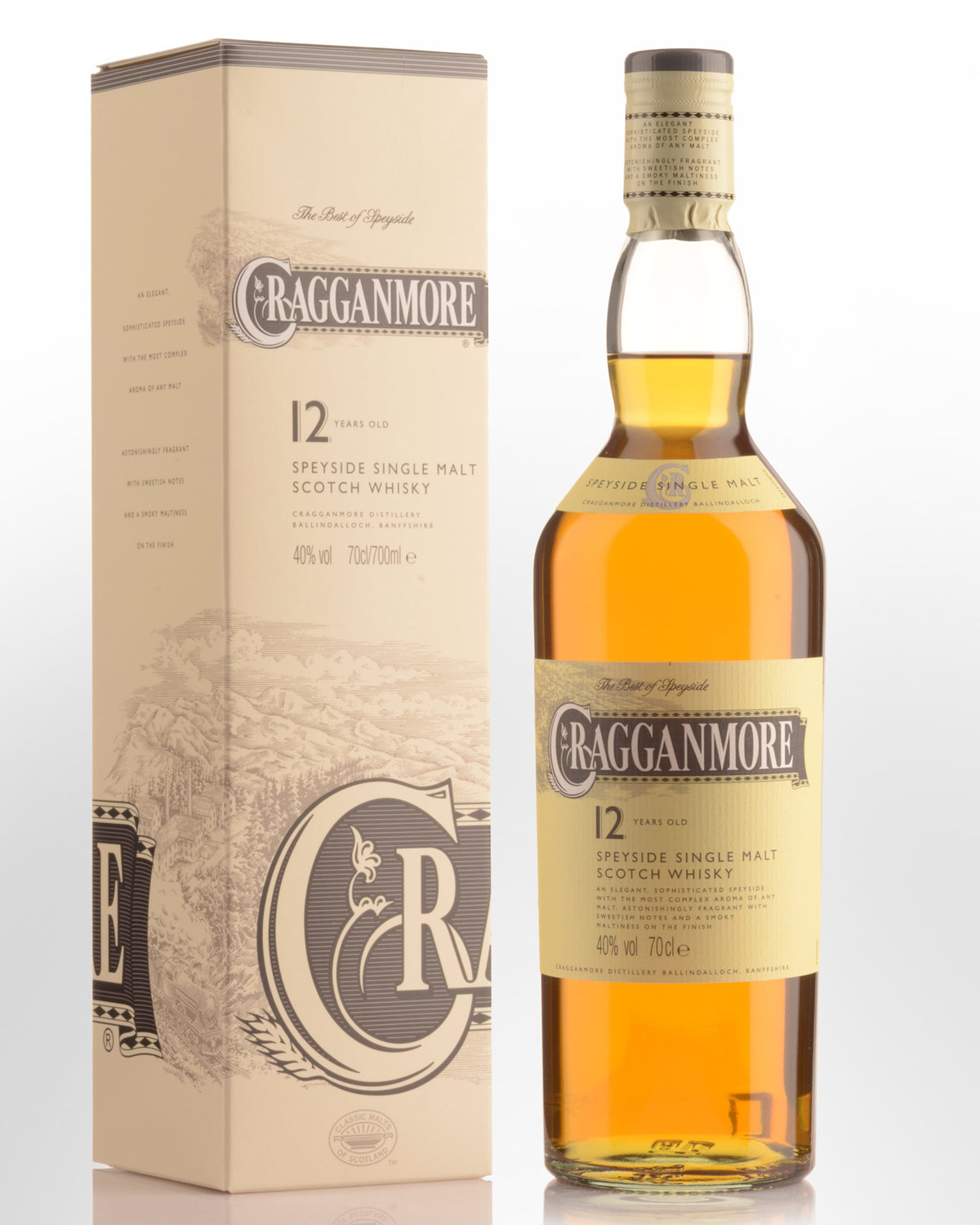 Cragganmore 12 Year Old Single Malt Scotch Whisky (700ml)
Speyside, Highlands,
SCOTLAND
John Smith, the founder of Cragganmore Distillery, is said to have been the most experienced distiller of his day. He had been manager of Macallan, Glenlivet and Wishaw distilleries, and was lease holder of Glenfarclas distillery when he persuaded his landlord, Sir George Macpherson-Grant, to lease him the land to build a new distillery at Ballindalloch beside the Strathspey railway line, in 1869. The distillery lies at the 'gateway' to Speyside, near to where the River Avon flows into the Spey. Further downstream, the distilleries are around almost every corner.
Often overlooked, Cragganmore has become something of a 'dark horse' Speysider. Always highly regarded by blenders, it's traditionally been a large component of the McCallum blend.
Other reviews…Nose: Silky, elegant and rich: currant bushes, sweet fruits, honey, cream, leather, rich malt, chestnut. Water makes it smokier. Fruity with a savoury edge. Palate: Lovely weight: honey, blackberry, cooked fruits, walnut, dried apricot. A mid- to back-palate whisky which is robust, yet silky; meaty but elegant. The word is complex. Finish: Tingle of heathery smoke binding it together. Comment: The most complex of the flight by some margin. 8.75/10 - whiskymag.com
'The succulent aroma develops with aeration in the sweet forms of barley, cream, light caramel, and a trace of tropical fruit. Palate entry is round, borderline plump, breakfast-cereal sweet, and honeyed; at midpalate, there's a slightly oily peat smoke. Sweetly concludes with the focus on the malt.' 90-95 points
- www.wineenthusiast.com