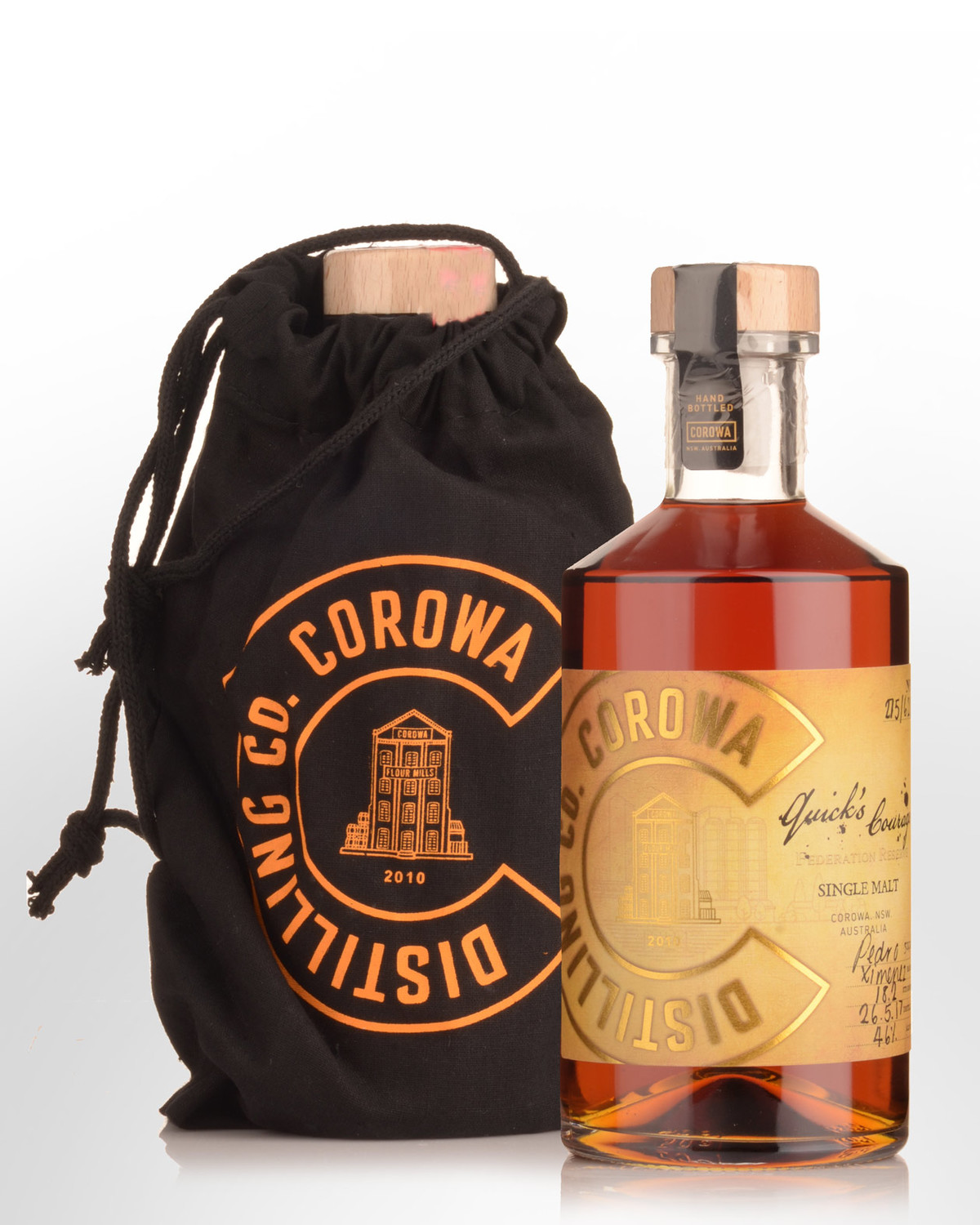 Corowa Distilling Co. Quick's Courage Single Malt Australian Whisky (500ml)
New South Wales,
AUSTRALIA
A second Corowa named after Australian Federation father, John Quick. Matured in x bourbon barrels before a brief finishing in a Pedro Ximenez sherry cask, this deeply coloured malt shows some sulphur on the nose whlie hinting at poached pears, cinnamon and sticky date. Mild sulphur lets the entry down, developing convincing fruit mince pie and caramel flavours in a brisk, mouth coating middle. Flatlines at the finish. 46% Alc./Vol.
Notes from the producers... NOSE: Spice balanced with, honey, pear and oak. PALATE: Deliciously sweet with nutty hints of butterscotch and toffee. FINISH: Long and sweet with vanilla and oak. 46% Alc./Vol.