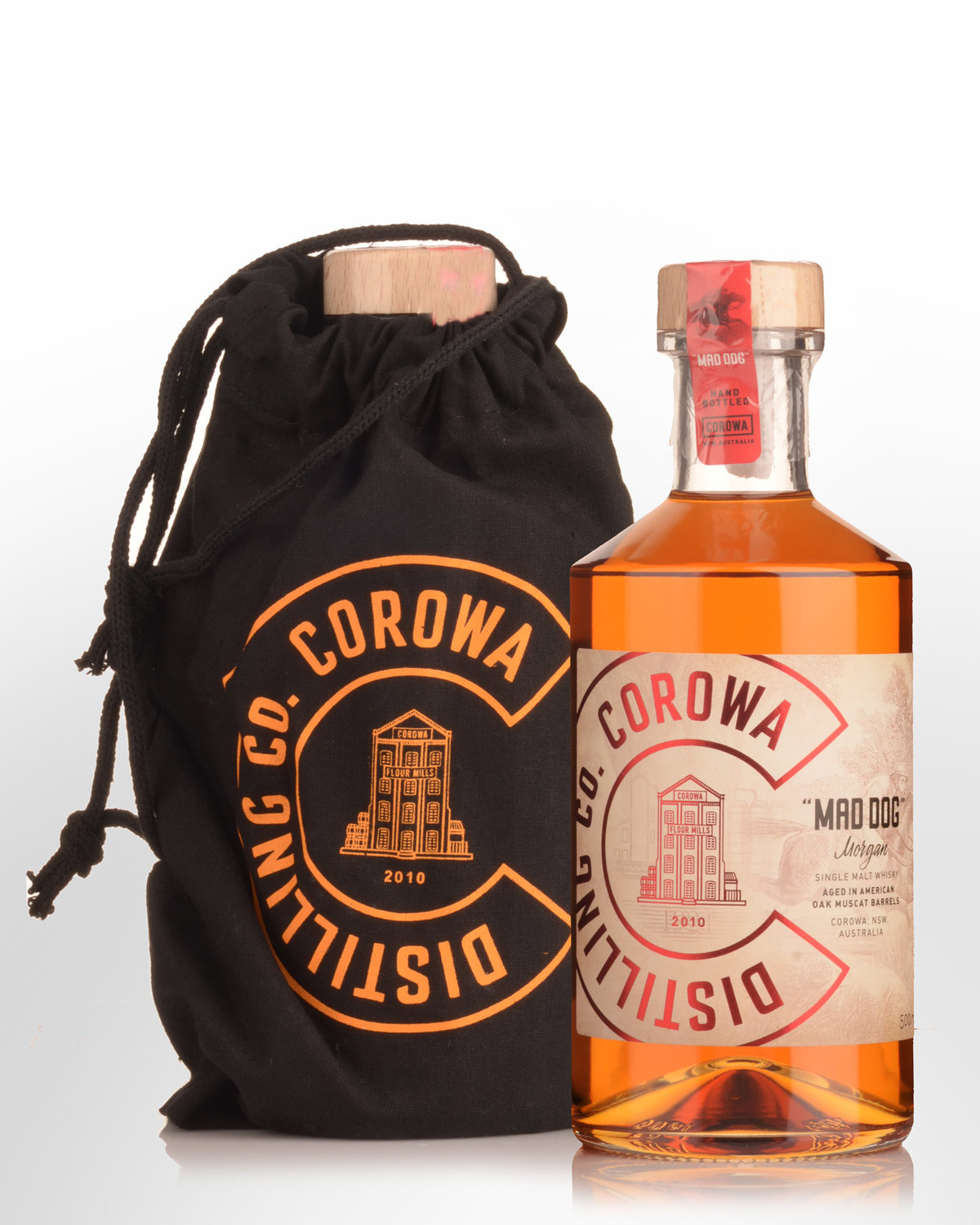 Corowa Distilling Co. Mad Dog Morgan Single Malt Australian Whisky (500ml)
New South Wales,
AUSTRALIA
Notorious for being Australia's most ruthless bushranger, Dan 'Mad Dog' Morgan roamed the southern Riverina in the 1860s, just a stone's throw from Corowa. Drawn from x Rutherglen Muscat barrels, the aromas suggest ginger bread and dark chocolate, while sweet, broad flavours of raisin cake, ginger snaps and young muscat leave the impression of a liqueur malt. 46% Alc./Vol.
Notes from the producers... NOSE: Floral notes with cinnamon, ginger, honey and orange. PALATE: Oak with spice moving into burnt caramel and raisins. FINISH: Long and sweet with a hint of vanilla.