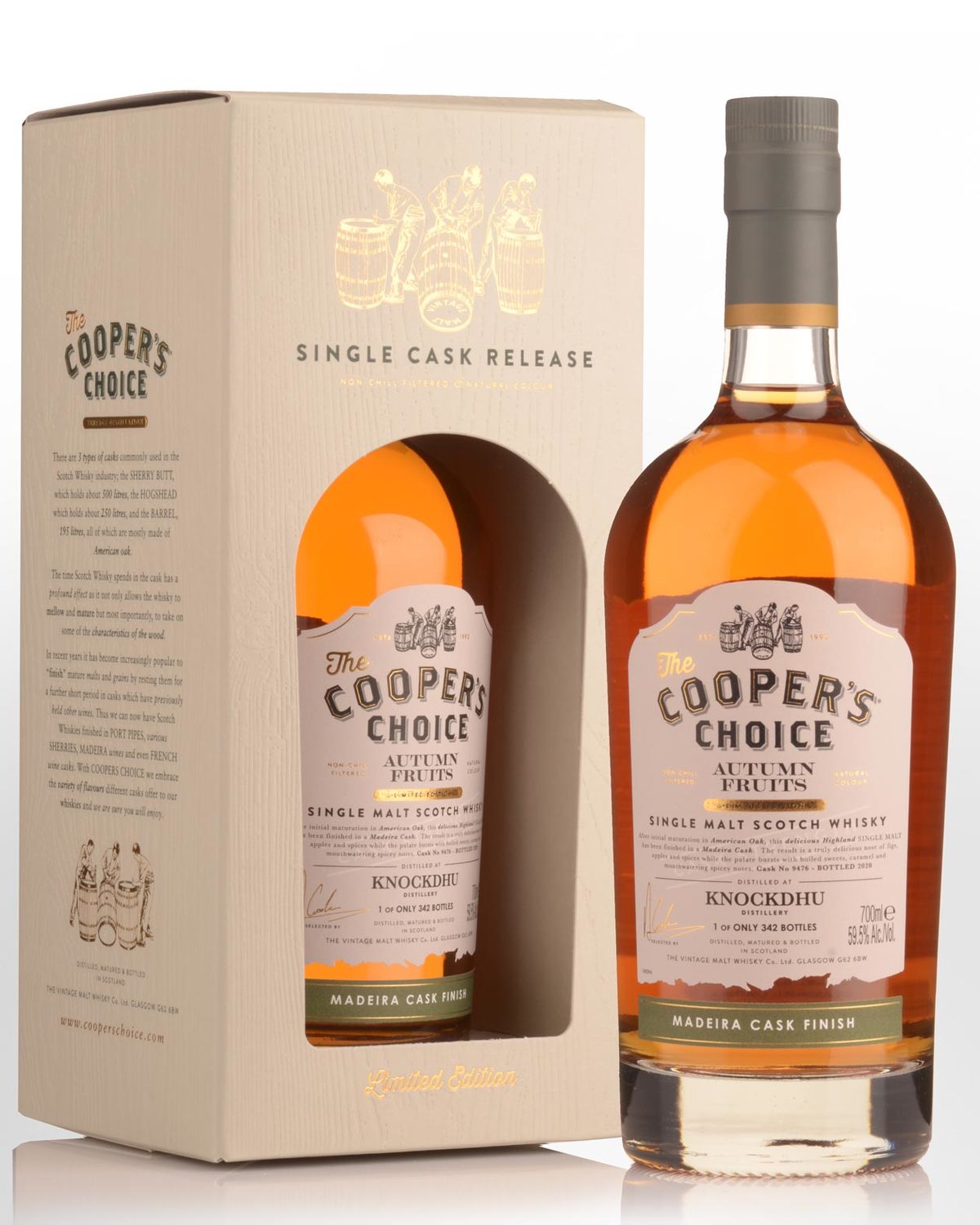 Cooper's Choice Knockdhu Autumn Fruits Bottled 2020 Cask Strength Single Malt Scotch Whisky (700ml)
Speyside, Highlands,
SCOTLAND
Tasting note: [20ml sample] For those who don't know, Knockdhu is mostly marketed as AnCnoc (it's also one of Jim Murray's favourites). This one's been matured in an x-bourbon barrel followed by a finishing in an x-Madeira cask. The bouquet is plump and medium sweet, redolent of fruit cake then Madeira cake. The juicy, semi-sweet delivery offers dried fruits and moderate spices. Not overly sweet, so good balance. A lovely after dinner malt. 59.5% cask strength. 342 bottles. Non chill filtered.