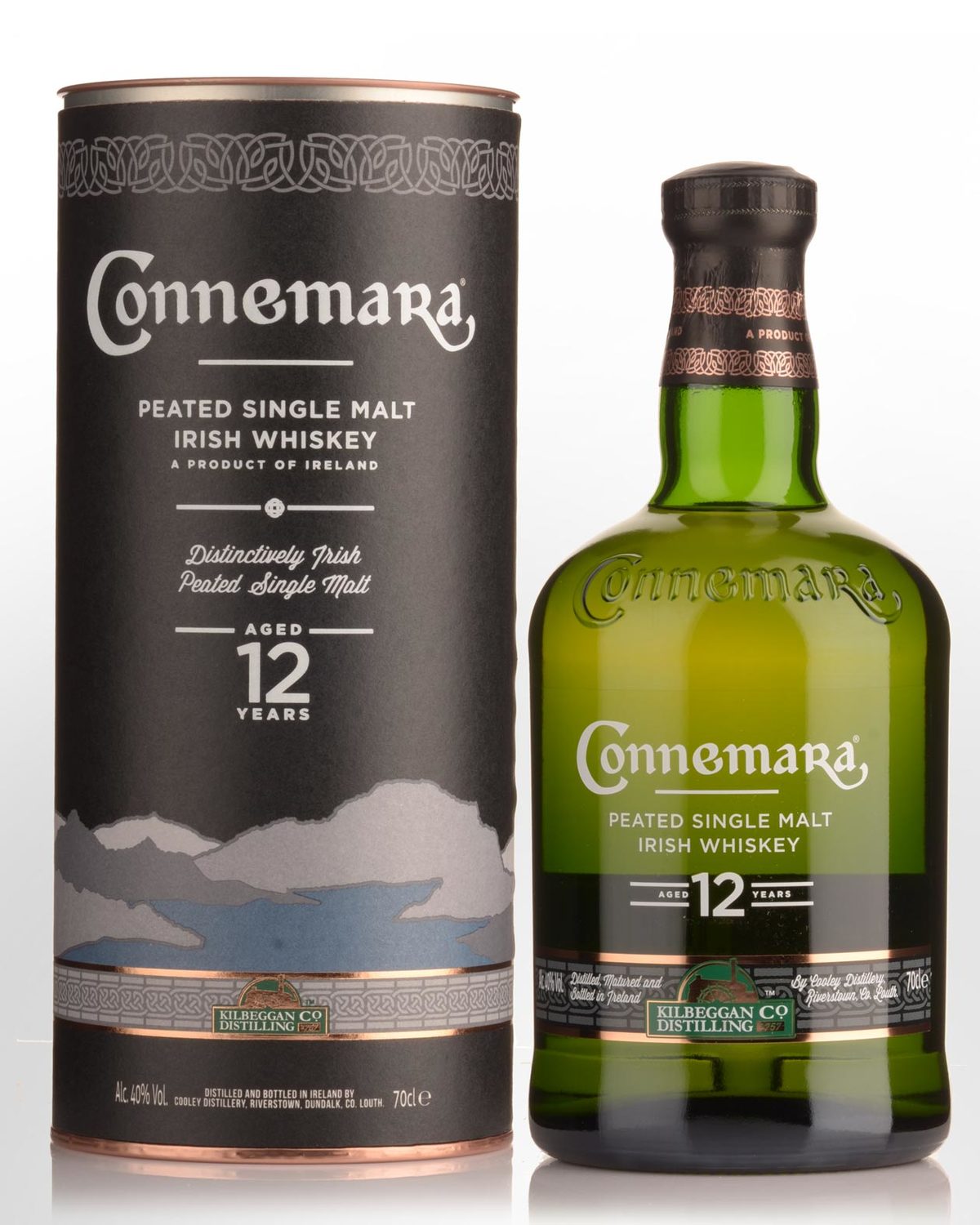 Connemara 12 Year Old Single Malt Irish Whiskey (700ml)
Since managing Director of Cooley Distillery, David Hynes and chairman John Teeling, resurrected the traditional Irish custom of peating, their Connemara label has gone from strength to strength. This 12 Year Old expression is a perfect introduction to the style.
Tasting note: Pale straw appearance. Muted and mildly fruity aroma includes attractive grape / cantaloupe / pear notes followed by hints of dried grass, grains and vanilla. The flavours seem to float over the tongue, such is the initial sensation of lightness, as the fresh, pristine, delicate profile repeats the subtle fruitiness. Mid palate builds to moderate concentration with a kippery note developing towards the finish, however the peat never really asserts itself and the aftertaste is somewhat fleeting. Still, this seduces with its soft touch. 40% Alc./Vol.
Other reviews... The nose, with its beautiful orange, fruity lilt, puts the shy smoke in the shade. 85.5 points - Jim Murrays Whisky Bible 2013size>
...One of Cooley's finest efforts. Moderate doses of kiln smoke, dried turf, and kippers, tamed by vanilla cream, barley, and a buttery, olive oil texture. Subtle spices dance on the palate. Lingering smoky, white pepper finish. Islay meets Ireland. 90 points - www.maltadvocate.com, (Vol. 14, #4) Reviewed by: John Hansell size>