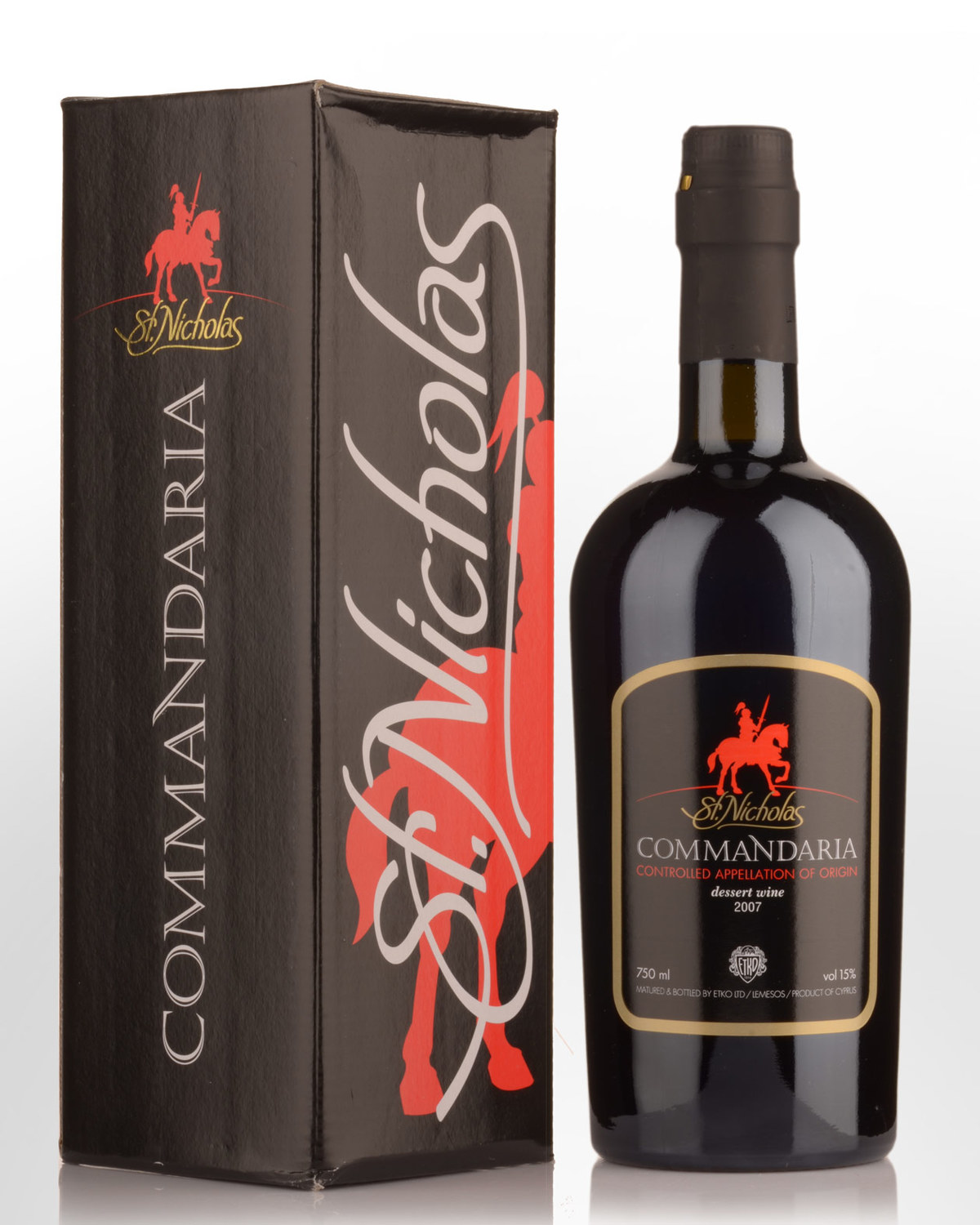 Commandaria St.Nicholas Dessert Wine
Troodos Mountains,
CYPRUS
This unique liqueur wine, possessing the aroma and sweetness of honey, matures in oak wood for an extended period and has a tradition and history behind it. Hesiod, who lived around 735 B.C. described how this wine was made from sun exposed grapes. The island of Cyprus was later a favourite resting ground for Crusades returning from battle and later became a centre for the Knights of the Order of St.John. It was the members of this order who discovered a wine that was been produced in the Troodos Mountains. This wine they named Commanderie after their headquarters, finding it to be not only an excellent drink but also to possess therapeutic properties. Made from the indigenous grape varieties Mavro and Xynesteri, the Commandaria St. Nicholas remains a traditional wine of Cyprus and one of the oldest traded wines in the world.
The distinctive honey sweet flavors of ETKO Commandaria earned it a rating of 88 from Wine Spectator. According to Kim Marcus, columnist for Wine Spectator, the Commandaria is, "rich and sweet, with an amber color. Mouth coating, with cream and Sherry-like aromas and flavors dominated by baked pear, caramel and spice. The finish is full of smoke and orange rind notes." "Best Value" in the November 30, 2003 issue of Wine Spectator. 15% Alc./Vol.