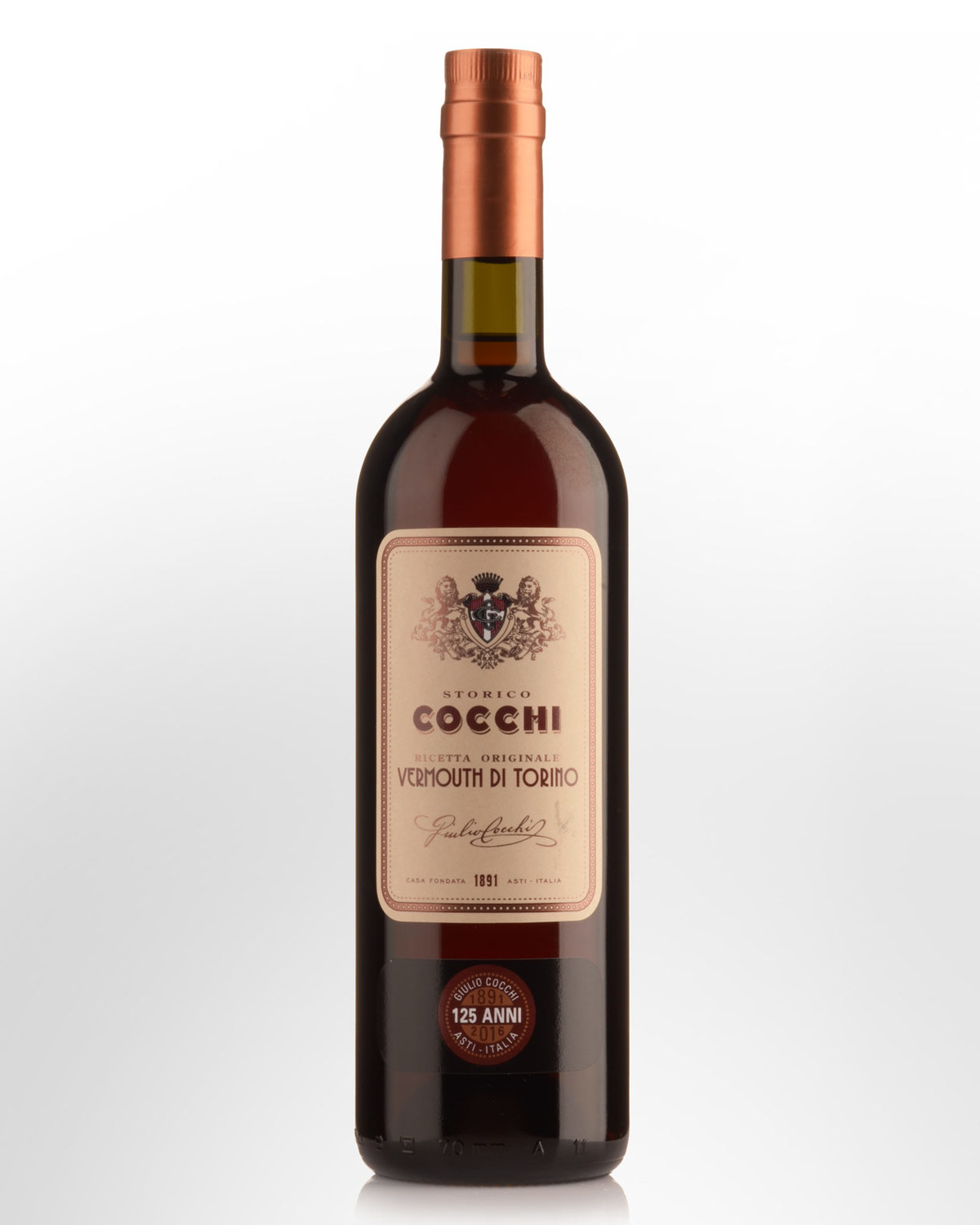 Cocchi Vermouth di Torino Vermouth (750ml)
The house of Cocchi (pronounced co-key) is a Torino winery known for an array of still, sparkling and fortified wines. In 2011 as part of Cocchi's 120th birthday celebrations, they revived their house vermouth (originally produced in 1891), resulting in the first genuine Vermouth di Torino (protected designation of origin).
Tasting notes: Copper / sienna brown colour with a bright copper hue. Moderate scents of cocoa, followed by ripe citrus (blood orange?) making for a nuanced jaffa-like profile. Mildly bitter herbal notes, including sarsaparilla keep the sweetness muted. Light to medium bodied and bitter-sweet, the palate offers flavours of citrus peel, spiced raisins and sarsaparilla. Concludes gently bitter with an aftertaste of quinine, citrus peel and cocoa. A more delicate expression than the likes of Antica Formula, which some find too easily overpowers cocktails. 16% Alc./Vol.