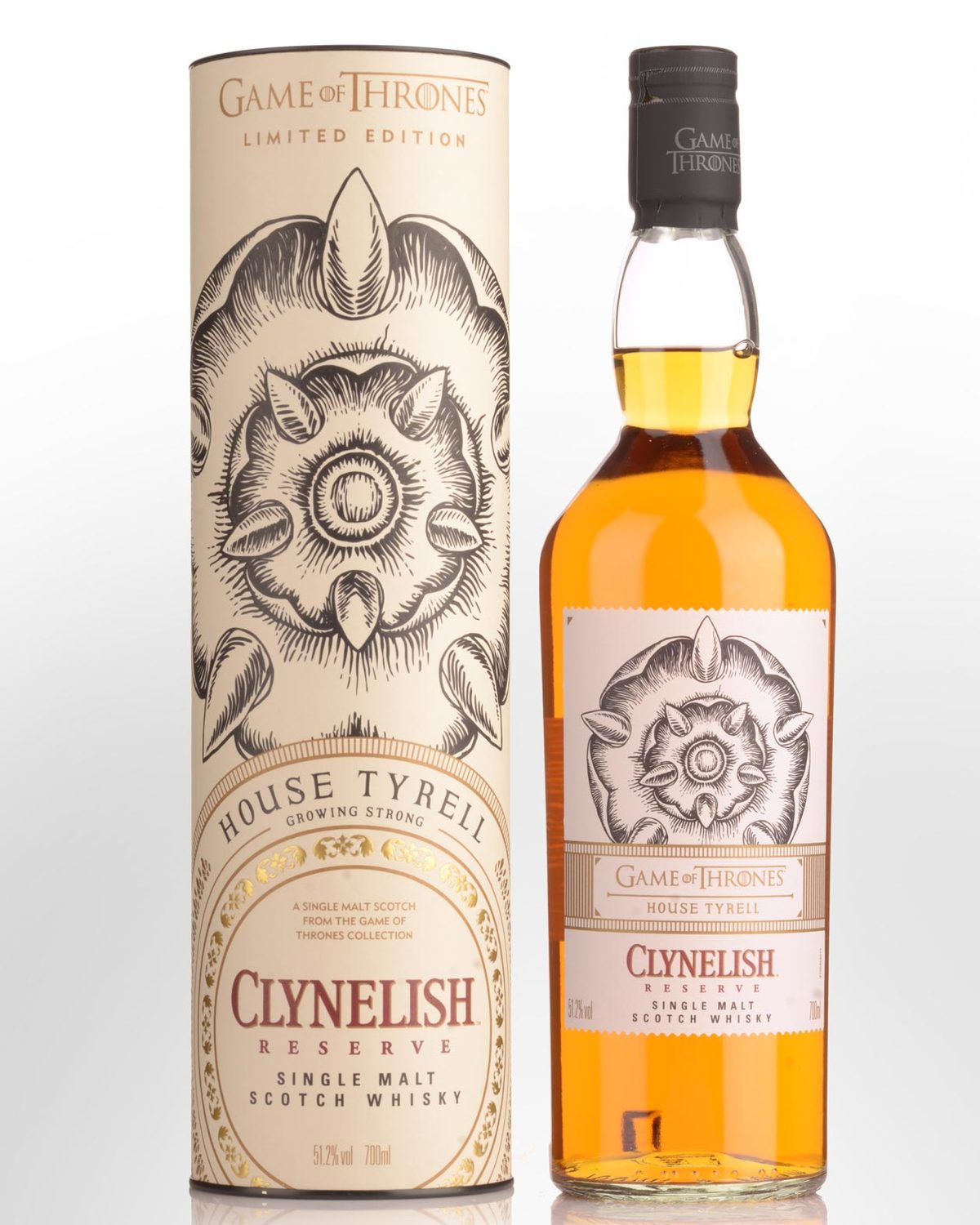 Clynelish Game of Thrones House Tyrell Limited Edition Cask Strength Single Malt Scotch Whisky (700ml)
Note: Product has come from a private collection and as such may have some minor scuffing/scratches/handling marks. Actual product not pictured.
House Tyrell of Highgarden, rulers of the Reach, are used to lush green scenery, echoed in the green pastures and rolling hills surrounding Clynelish Distillery. A House known best for their wealth and their emblem – the golden rose – the Tyrells are a proud and noble family, and like the golden rose are hiding thorns beneath their petals. Clynelish Reserve has a sweet and fruity flavor, with a spicy undercurrent, just enough to prove it still has bite. Made with water said to come from Clynemilton burn where the water runs over veins of gold in the rock, this single malt is light and floral like Highgarden, but should not be underestimated as it still holds a strong Highland character. This light-gold Scotch initially offers fresh fruit flavours - such as mango and pineapple - before slipping into rich, sweet vanilla notes. It finishes with sweet, maritime notes that mingle with the light floral flavours which warm and build throughout, leaving the signature sweet Clynelish waxiness behind. 51.2% Alc./Vol.