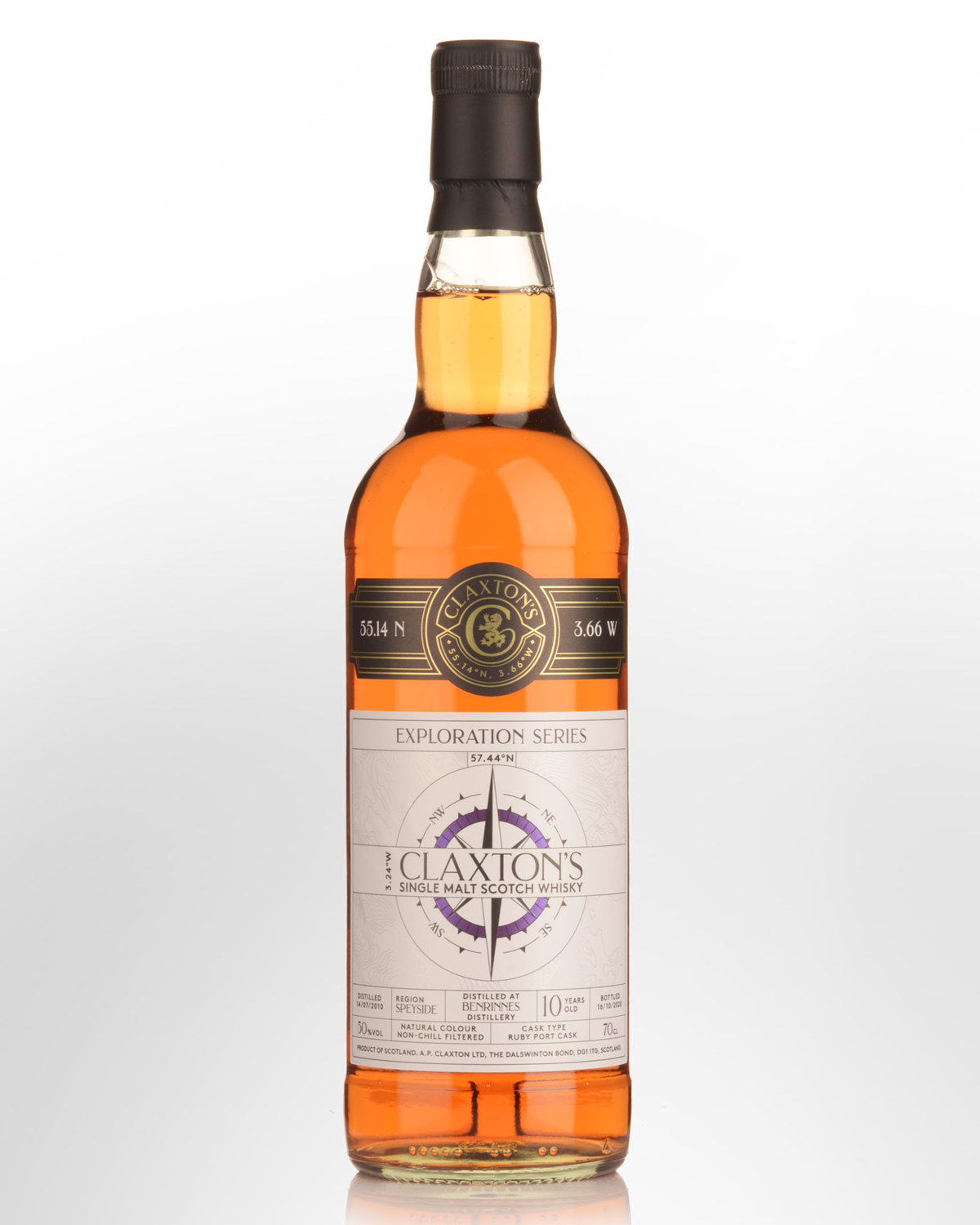 Claxton's Exploration Series Benrinnes 10 Year Old Single Cask Single Malt Scotch Whisky (700ml)
Speyside, Highlands,
SCOTLAND
Tasting note: Benrinnes' notoriety continues to rise, thanks almost entirely to the indies. It's to be noted that part of its attraction comes from the fact that for around two decades Benrinnes was distilled two and a half times (aka partial triple distillation), somewhat like Springbank. In this bottling, a young port cask has added a brilliant ruby blush as well as hints of raspberry tart and cheesecake to the rich, malty bouquet. Meaty and chewy. Stewed plum fruitiness through the middle. Sumptuous malt wins the finish. Love it! Feels like the perfect ABV for young Benrinnes - with no need for water. 50% Alc./Vol. Non chill filtered.