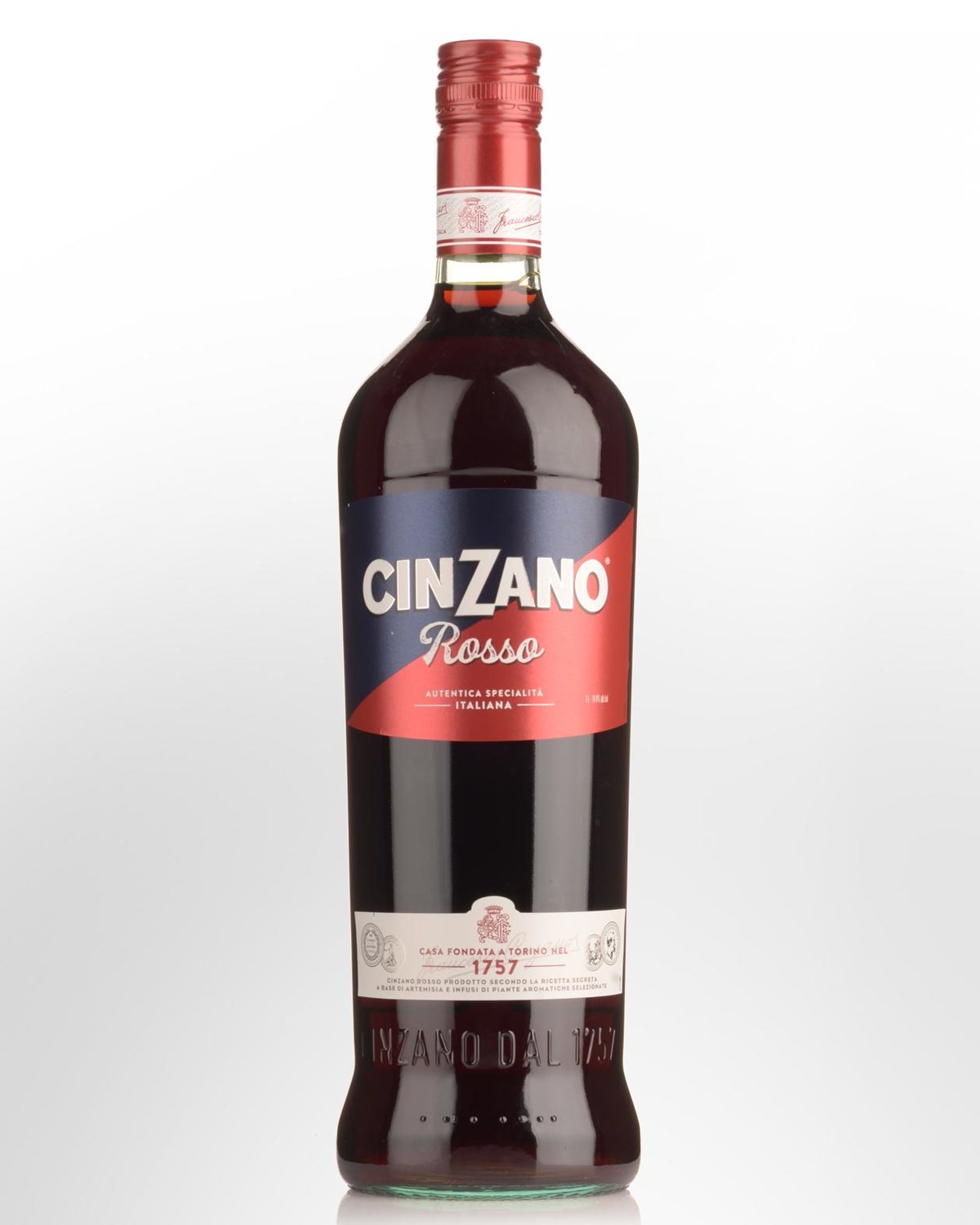 Cinzano Rosso Vermouth (1000ml)
Vermouth is the most widely used aperitif. The first known branded vermouth was "Carpano" produced at Turin, Italy in 1786. This was a rich, sweet red style. Rosso, or red vermouth is traditionally made using red wine. Today however, virtually all red vermouth is produced using white wine and blended with caramel to receive its distinctive red or amber colour. This dark, more richly flavoured Italian variety is imperative in many cocktails, but can be drunk alone, with cassis or as an aperitif, or mixed with lemonade, tonic or orange juice.
Ingredients in Cinzano Rosso include marjoram, thyme, musk yarrow and an alpine herb called 'Achillea Moscata.
Other reviews... Very dark tawny tone. Heady perfume speaks of overripe grapes, quinine and roots. Agile, tar-like in the mouth as flavors of quinine, citrus peel, roots and berries combine in a piquant twang that's neither clumsy nor cloying. Finishes tasting of ripe oranges and pink grapefruit. Very nice with a splash of fresh-squeezed O.J. Best Buy.
85-89 points - wineenthusiast.com